Volvo Car Ghent invests in electric spray furnaces to paint cars: "A European first"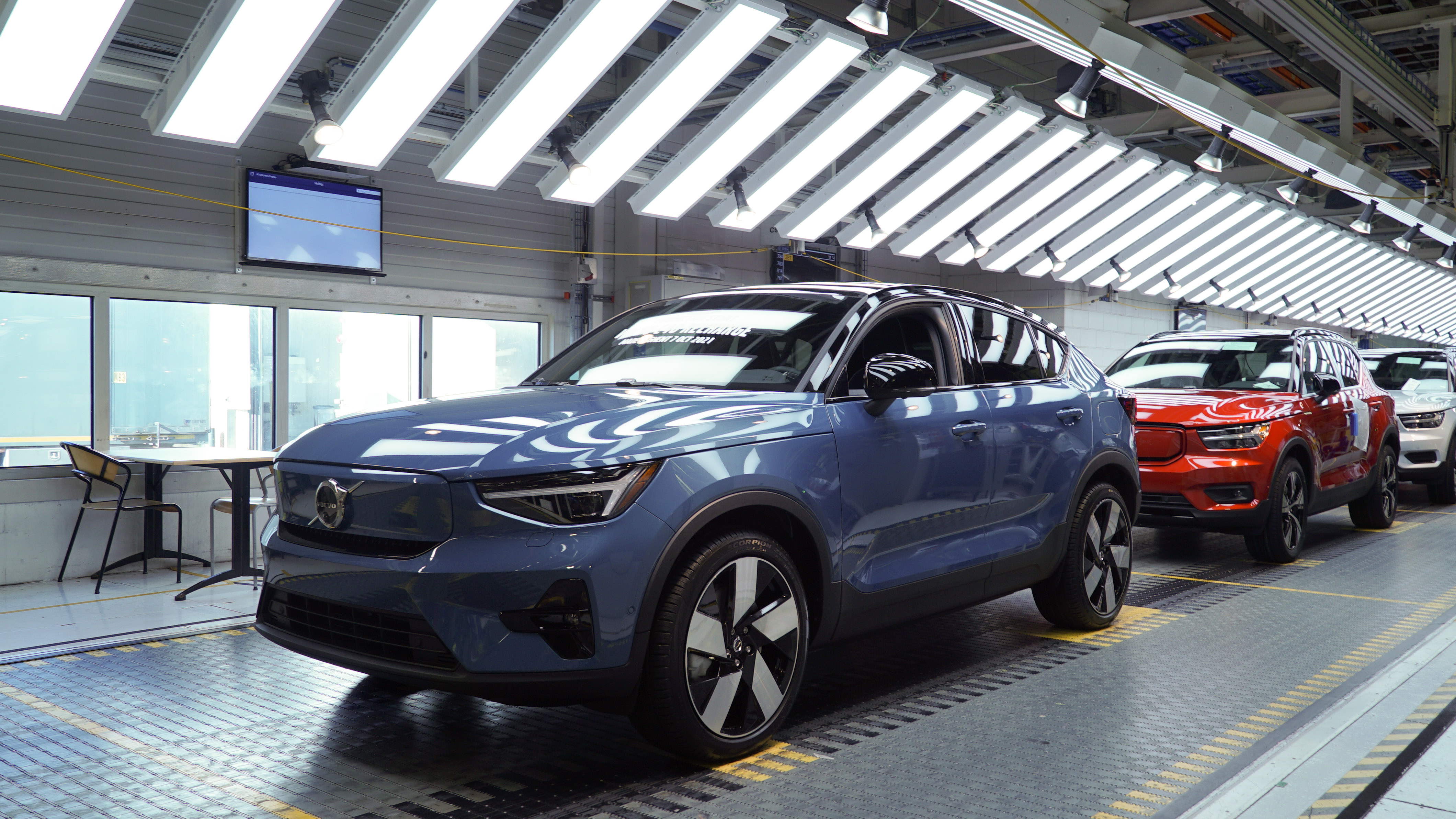 Volvo Car plans to significantly reduce CO2 emissions in the painting process of cars produced in its Ghent factory. The spray furnaces, which currently run on gas, will switch to electricity, Flemish public broadcaster VRT reports. "This is a European first", Volvo claims. The entire operation, partially funded by the Flemish government, will cost around 20 million euros.
At Volvo Car's factory in Ghent (East Flanders province), cars are all given a colour before they roll off the assembly line. In a complex painting process, the vehicle is first sprayed and then has to dry. The latter happens in furnaces that currently run on gas. "We are going to electrify these ovens. This conversion is a huge operation which cannot happen overnight", Volvo spokesperson Barbara Blomme told VRT. The process in its entirety will cost around 20 million euros, with Flanders providing 1 million euros in subsidies.
Volvo Car Gent claims to be the first car manufacturer in Europe to electrify the energy-intensive drying process. The first of the new furnaces should be operational as early as the summer of 2024.
In addition to reducing CO2 emissions, electric furnaces should increase efficiency by combining multiple tasks. "Currently, we still need two separate furnaces to waterproof the seams and to dry the primer", says Blomme. Staff working in the spraying department have just been informed about the conversion, and in-service training will follow in the coming months.
"Our ambition is to be completely climate neutral by 2024", Volvo Car Ghent claims - a more ambitious goal than the one set by its parent company, which commits to having only "green" emissions by 2025.
(BRV)
#FlandersNewsService | © BELGA PHOTO JONAS D'HOLLANDER