Various strikes disrupt public transportation in Belgium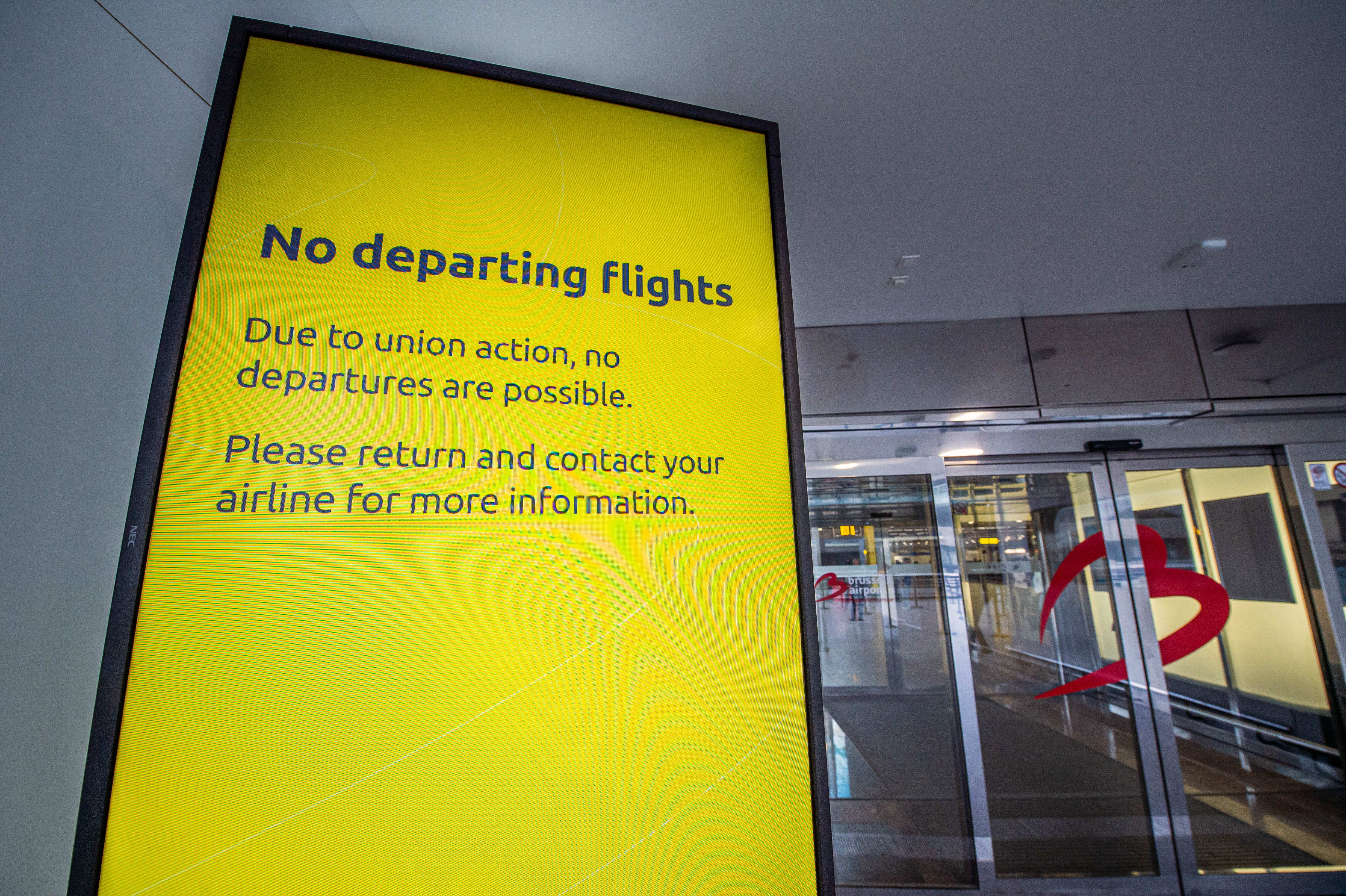 Belgium will be hit by various strikes in the next few days, from a national strike on Monday to various airlines holding actions later in the week. The week is headlined by a national strike day, organised by trade unions ACV, ACLVB and ABVV, to call for the protection of employees in light of the continued rising cost of living. This includes a large trade union manifestation in Brussels.
The manifestation is expected to attract up to 100,000 people. It will heavily disrupt traffic in and around Brussels and impact public transport in the city, both because STIB staff members will take part in the demonstration and because the route will block tram and bus routes.
According to Flemish public transport company De Lijn, about 60% of the buses and 40% of the trams are running on Monday. In Ghent, 60% of buses and trams run, compared to 50% in Antwerp. Finally, 40% of the coastal trams are running as planned.
However, nowhere will disruptions be as impactful as at Brussels Airport, where a large number of the G4S security staff are going on strike on Monday. The airport took the decision on Sunday evening to cancel all departures scheduled for Monday at the airport due to security reasons. In total, 232 flights departing from Brussels Airport have been cancelled, while for incoming flights, one in four is cancelled. 
Charleroi airport is also expecting possible disruptions and is urging travellers to arrive at least three hours before departure. Meanwhile, no disruptions are expected at the airports of Oostende and Antwerp, which will instead accommodate extra flights from airlines like TUI fly.
More strikes in the airline sector are expected later this week. The Brussels Airlines unions have announced they will go on a three day strike, starting on Thursday. Ryanair stewards, stewardesses and pilots will follow from Friday 24 until Sunday 26 June. The high workload is the common theme, as well as the guarantee of a minimum salary for all employees. The Irish budget airline already had to cancel all flights operated by Belgian staff in April as a result of a union strike of its cabin crew, resulting in almost 300 flights being cancelled.
(TOM)
© BELGA PHOTO JONAS ROOSENS
© BELGA VIDEO INE GILLIS - Interview video of Ihsane Chioua Lekhli, spokeswoman of Brussels airport regarding a national action day of the trade unions, defending purchasing power and demanding an amendment to the 1996 wage standards law that regulates wage developments in Belgium, Monday 20 June 2022, at Brussels Airport