Vaccination rate in Flanders remains stable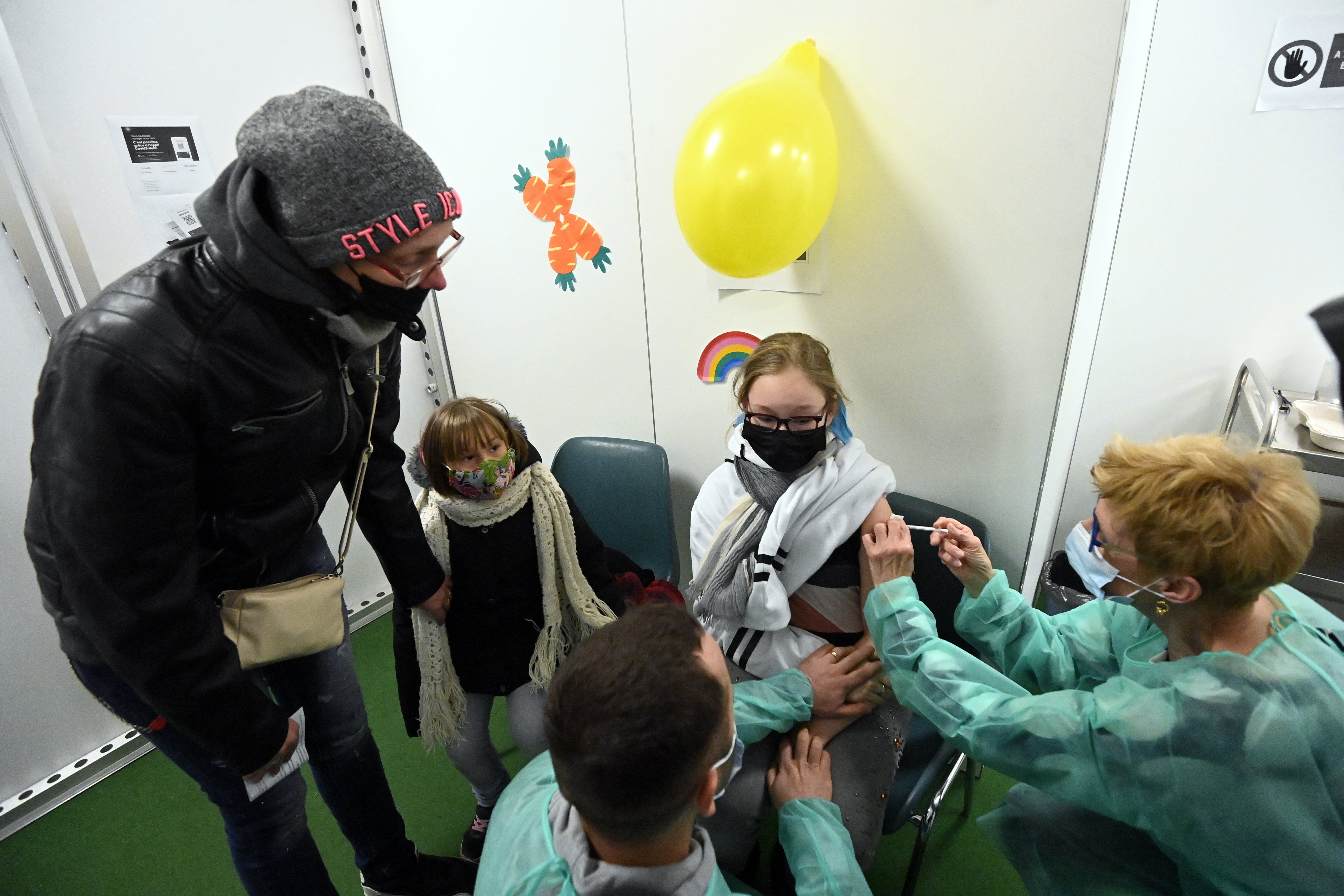 The vaccination coverage in Flanders remains stable, according to research by the University of Antwerp and figures from the agency Opgroeien. These findings confirm that the pandemic has had no impact on people's decision to be vaccinated against, for example, HPV (human papillomavirus), measles, mumps or whooping cough. 
The pandemic and the compulsory vaccination against covid-19 have not prevented the Flemish people from getting vaccinated against other diseases.
"For toddlers, children and adolescents, the numbers are stable and high. For pregnant women, we even see a significant increase. So there is no impact from the pandemic," Kirsten Maertens from Antwerp University confirms.
On an international scale, Flanders remains a good student when it comes to vaccinating babies and toddlers.
Flemish minister of public health Wouter Beke is delighted with the figures. He is particularly pleased with the finding that young children in disadvantaged areas were able to take part in the basic vaccination programme more easily than before. 
In other countries, however, a clear decline is visible. "Especially in poorer countries the vaccination programmes have collapsed," Niels Heselmans of the agency Opgroeien confirms. "There we see a drastic decrease in basic vaccinations in young children during the coronapandemic. Significant differences in the basic vaccinations of 0 to 3 year olds were also observed in some Western countries."
Despite good vaccination rates, there is some concern about the new hepatitis variant that emerged a few weeks ago. In Belgium, the new variant was first diagnosed last week, in a 10-year-old child. In the meantime, a second case has been reported, namely in a young teenager who was admitted to hospital with inflammation of the liver. Five other possible cases are currently being investigated, which means that there could be a few more cases by next week.
More cases are also popping up in the rest of Europe. ​ "As of Wednesday, about 55 cases have been reported from across the EU/EEA countries (Austria, Belgium, Denmark, France, Germany, Ireland, Italy, Netherlands, Norway, Poland, Romania, Spain)," a statement from the European Centre for Disease Prevention and Control (ECDC) said.
More than 110 cases have been identified in the UK, where an increase in severe acute hepatitis cases of unknown aetiology in previously healthy children was first reported a couple of weeks ago. The ECDC added that sporadic cases have been reported from other countries around the world, including Canada, Israel, Japan and the United States.
So far, the disease has only been observed in children aged 16 and under. Most children are between 2 and 5 years old. The existing vaccines against hepatitis A, B and E do not offer a solution against the new variant. The health authorities are closely monitoring the situation. No special measures are required at the moment. 
(AHU)
© Belga Photo Eric Lalmand