US welcomes Zelensky, will send Patriot air defence system to Ukraine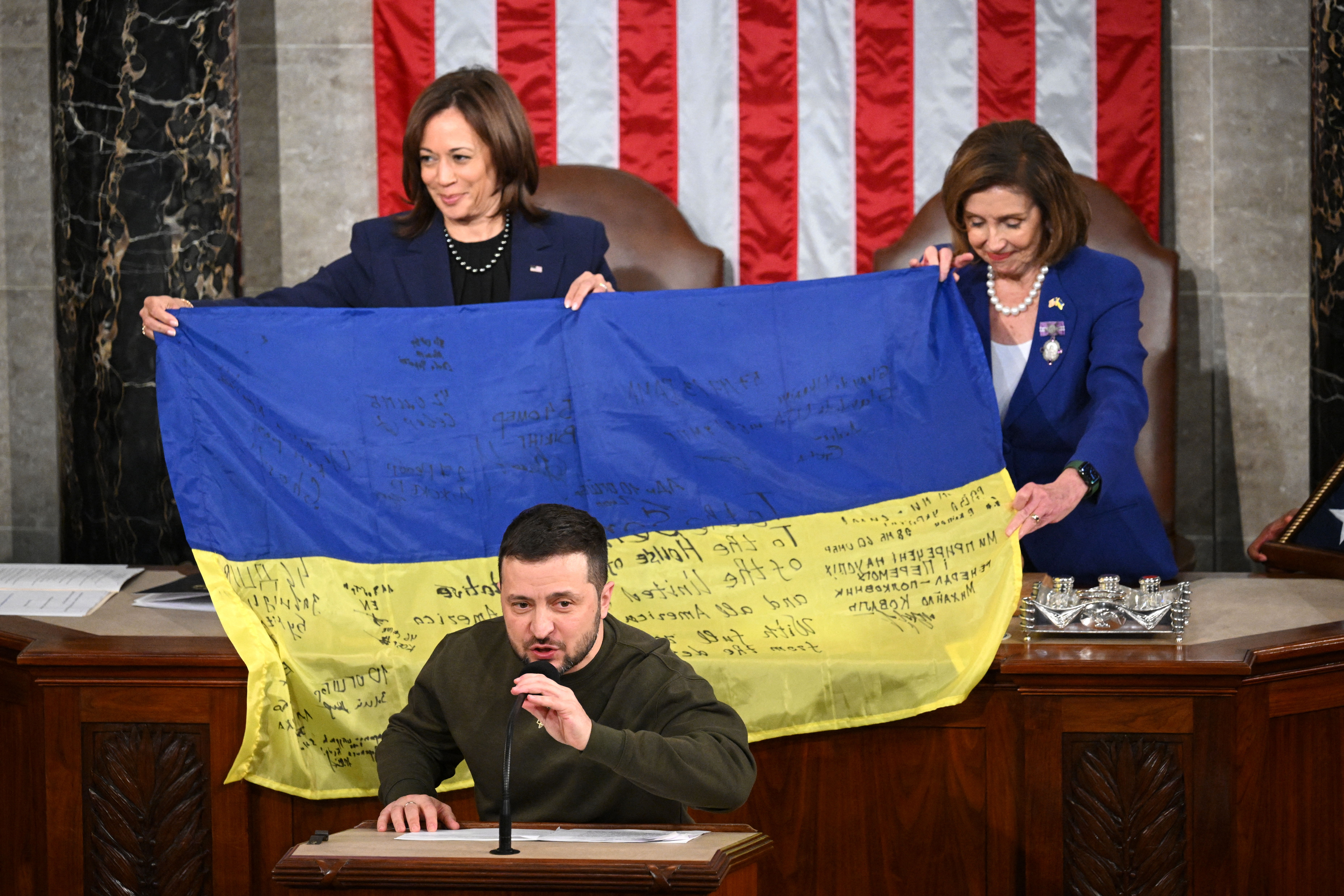 Ukrainian president Volodomir Zelensky arrived in the US capital Washington on Wednesday for his first foreign trip since the start of Russia's war of aggression. Following the visit, Washington officially announced that the US will provide the Patriot air defence system to Ukraine to defend the country against Russian air strikes.
First, Zelensky visited US president Joe Biden in the White House. Biden assured Ukraine of US support for as long as necessary. "The American people know that the world would face even worse consequences if we stood idly by in the face of such blatant attacks on freedom and democracy and on the basic principles of sovereignty and territorial integrity," the US president said. "Putin has failed before in Ukraine and he will fail again."
Afterwards, Zelensky visited the US Congress, where he was treated to a standing ovation. In his 20-minute speech, the Ukrainian president asked Congress to continue supporting his country. That support is crucial, Zelensky said, not only to resist, but also to turn the tide and prevail on the battlefield.
On Wednesday, US secretary of state Antony Blinken also announced that the country would send another $1.85 billion in military aid to Ukraine. In total, the US provided $21.9 billion (€20.7 billion) in military aid to Ukraine since Joe Biden took office.
The US will also send over its first Patriot air defence system. Patriot "is capable of taking down cruise missiles, short-range ballistic missiles and aircraft at a much higher altitude than previously supplied anti-aircraft systems," said Blinken. Russia had earlier warned the country not to supply Ukraine with an anti-aircraft system of that type, which would "certainly lead to an escalation of the conflict". 
Zelensky during his address to the US Congress at the US Capitol in Washington, DC. © Mandel NGAN / AFP