US military presence in port of Zeebrugge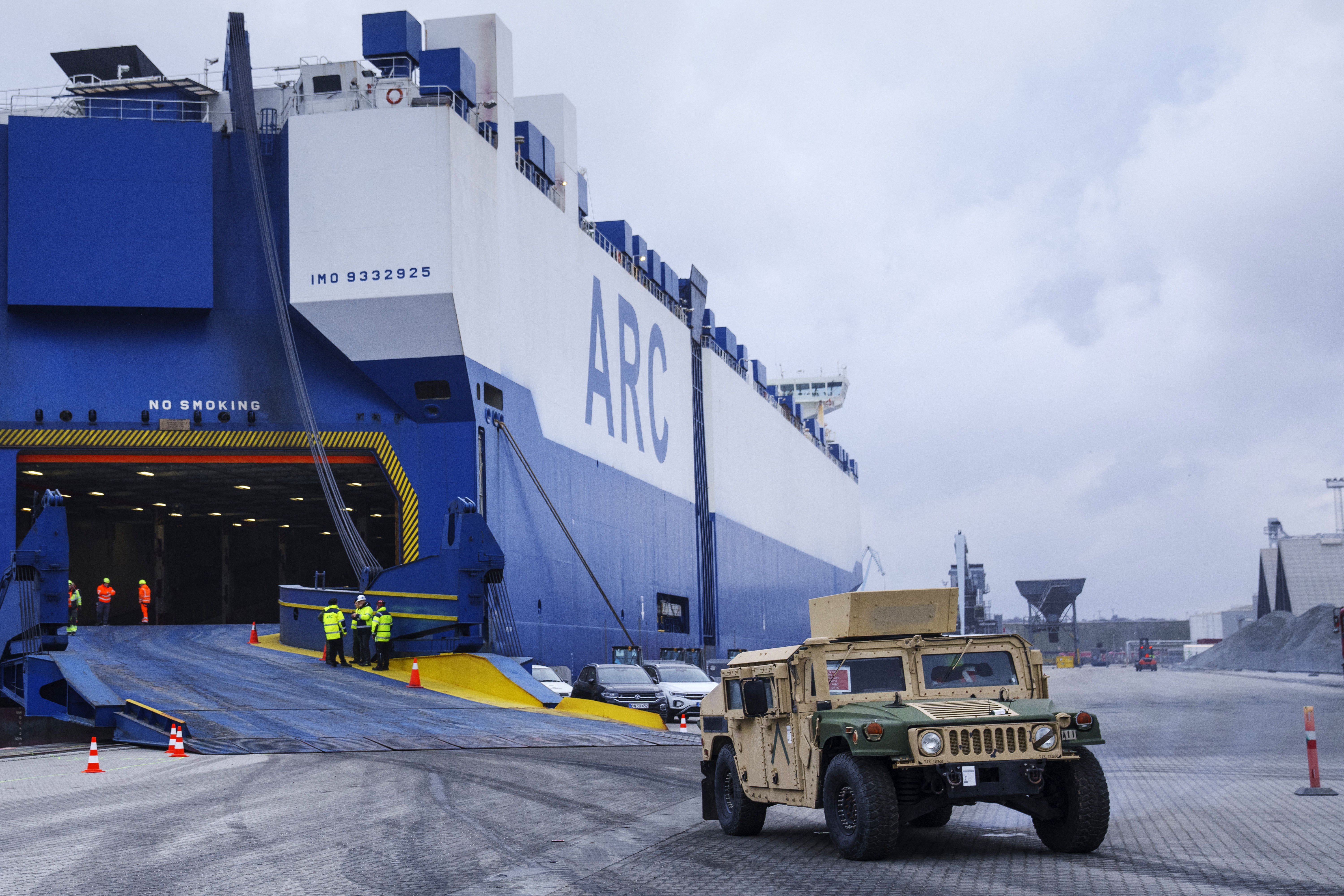 Two US ro-ro ships carrying military equipment have arrived at the port of Zeebrugge, port magazine Flows reported on Thursday, confirmed by data from the website Vesselfinder.
The ships are said to be moving vehicles through the port in support of US troops in Eastern Europe. The MV Cape Wrath has a civilian crew and is returning from a military operation in Italy. 
The ship is reported to be carrying more than 450 military vehicles which, according to Flows, have been placed on trains with various destinations in Eastern and Northern Europe.
The Belgian Defence ministry did not reveal much about the ship's activities in Zeebrugge. The US ship Arc Independence is also currently in the port, although it is not known what cargo it is carrying. Two US ships carrying military equipment also docked in Zeebrugge in October.
The US ship Arc Independence in the port of Aarhus, Denmark, on 16 January 2023 © BO AMSTRUP / RITZAU SCANPIX / AFP