US inflation print also hits Brussels: Bel20 index drops over 2%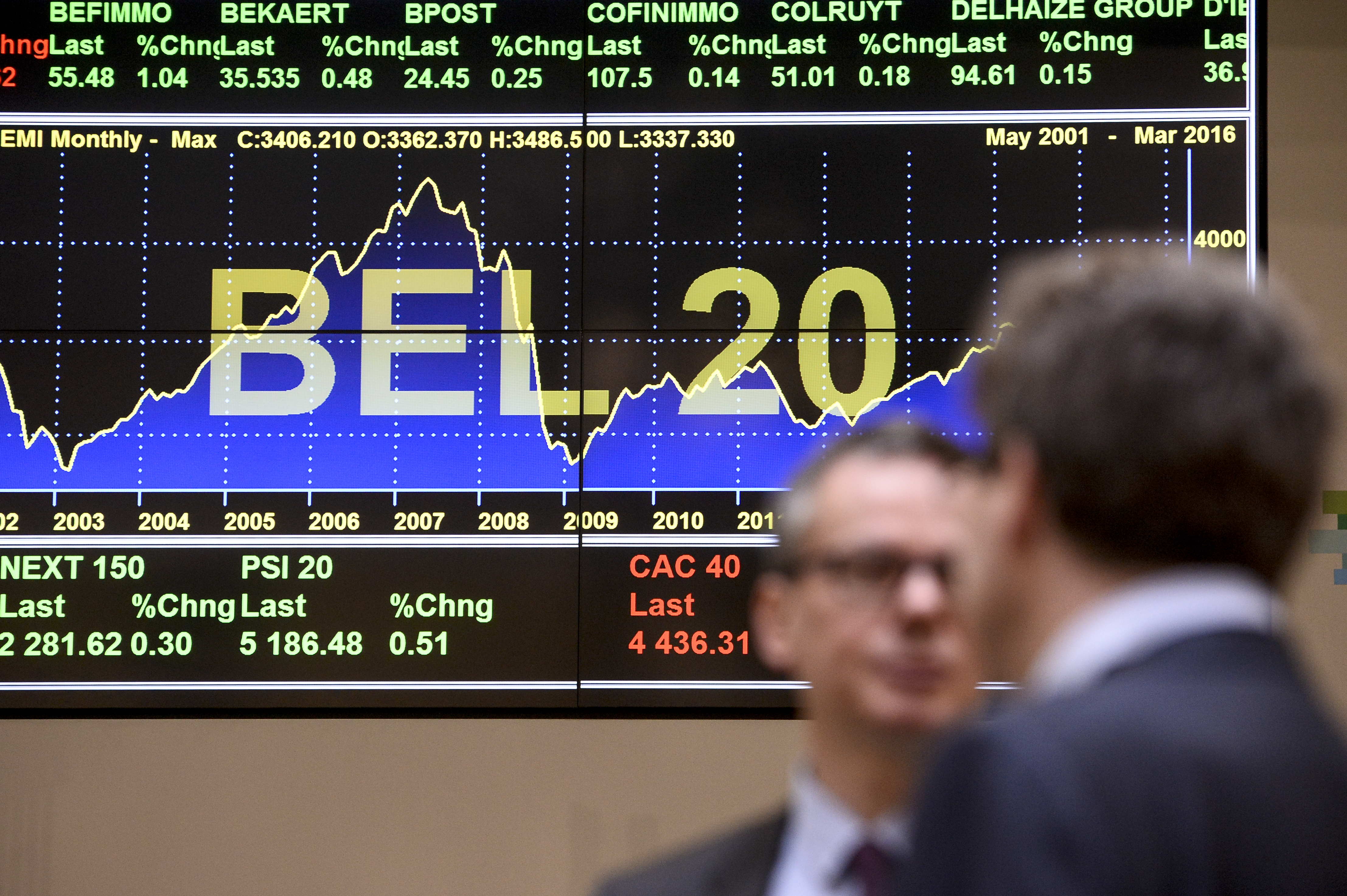 The higher-than-expected inflation reading in the United States also put pressure on the Brussels Stock Exchange on Tuesday. The Bel20 index dropped 2.23 percent to 3,639.58 points after five trading days of gains. The 20 shares that count towards the calculation of the indicator collectively dipped into the red.
The biggest day losses at the index values were for Aperam (down 7.24 percent to 25.64 euros), Sofina (down 6.48 percent to 190.40 euros) and Ageas (down 6 percent to 39.20 euros). Oddo removed the share of inox producer Aperam from its buy list after lowering its price target from 38 euros to 31 euros. Société Générale did the same with insurer Ageas's shares after trimming its price target from 50 euros to 42 euros.
Umicore slipped 1.95 percent to 31.75 euros. Baillie Gifford dropped its stake in the metals company to 9.91 percent. Kepler Cheuvreux trimmed its price target for the metals company from 38 euros to 32.50 euros following the publication of the group's half-year results and investment plans. Home Invest Belgium fell 8.38 per cent to 26.40 euros.
Nevertheless, there were winners too. Onward Medical even rushed 27.01 percent higher to 7.10 euros. The technology company reported good results in a study on restoring hand and arm functions after paraplegia. In the next six months, the company plans to seek approval to market its stimulation technology in Europe and the US.
Fountain followed with a 22.61 percent bonus at a closing price of 1.41 euros. The hot drinks group saw its first-half turnover rise 17 percent to 12 million euros. In the process, its net loss fell from 1.0 million euros to 26,000 euros.
(KOR)
© BELGA PHOTO DIRK WAEM