The University of Antwerp names historic auditorium after murdered Congolese prime minister Patrice Lumumba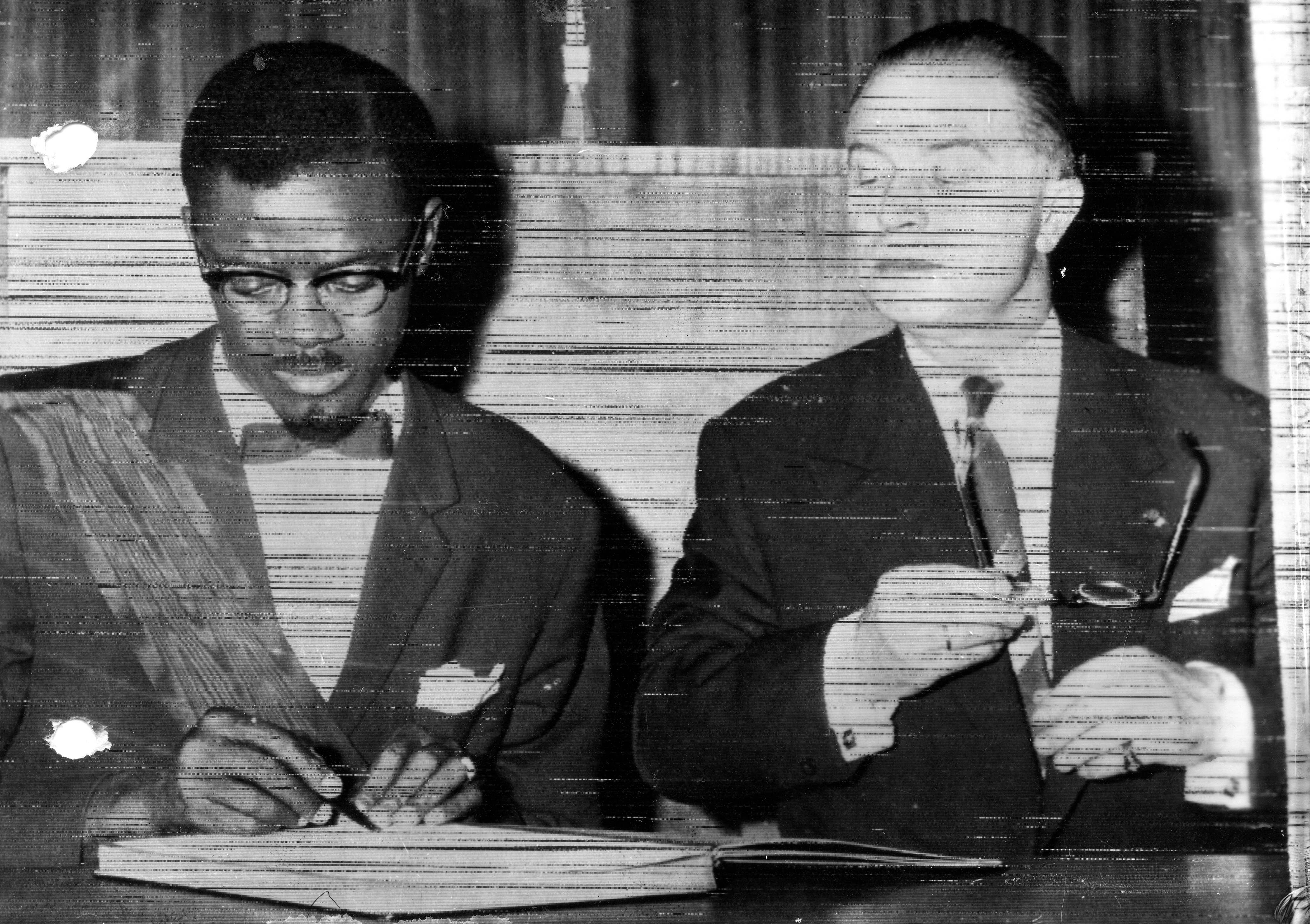 Precisely 62 years after his death, Congolese Prime Minister Patrice Lumumba will be given an auditorium at the University of Antwerp (UA), in the building that formerly housed the Colonial College. 'A tribute to make the colonial legacy and misdeeds discussable,' the rector told De Morgen on Tuesday.
By renaming the historic wooden classroom in the main building of Campus Middelheim, the University of Antwerp wants to contribute to an inclusive world. "Just like in wider society, the debate about decolonisation is also very much alive at our university," said Rector Herman Van Goethem. "The legacy of Belgium's colonial past is still tangible."
Until 1962, the main building of Campus Middelheim was the Colonial College where Belgian men were trained to govern the colonies. As the first prime minister of independent Congo in 1960, Patrice Lumumba condemned the exploitation and violence that prevailed during colonial rule.
Lumumba was assassinated on 17 January 1961. "This was done in collaboration with the Belgians and with the knowledge of the Belgian government," says Van Goethem, also a historian. "In the decades after his death, Lumumba became an important symbol of emancipation, respect, equality and human rights."
The auditorium will be solemnly renamed on 31 March in the presence of Lumumba's children and grandchildren.
#FlandersNewsService | This file picture dated 30 June 1960 is about Congo Independence. On the picture : Patrice Lumumba, Congo Prime Minister, and Gaston Eyskens, Belgium Prime Minister, signing the act of Congo Independence.
© BELGA PHOTO ARCHIVES