Universities call for more language flexibility as popularity of courses in English soars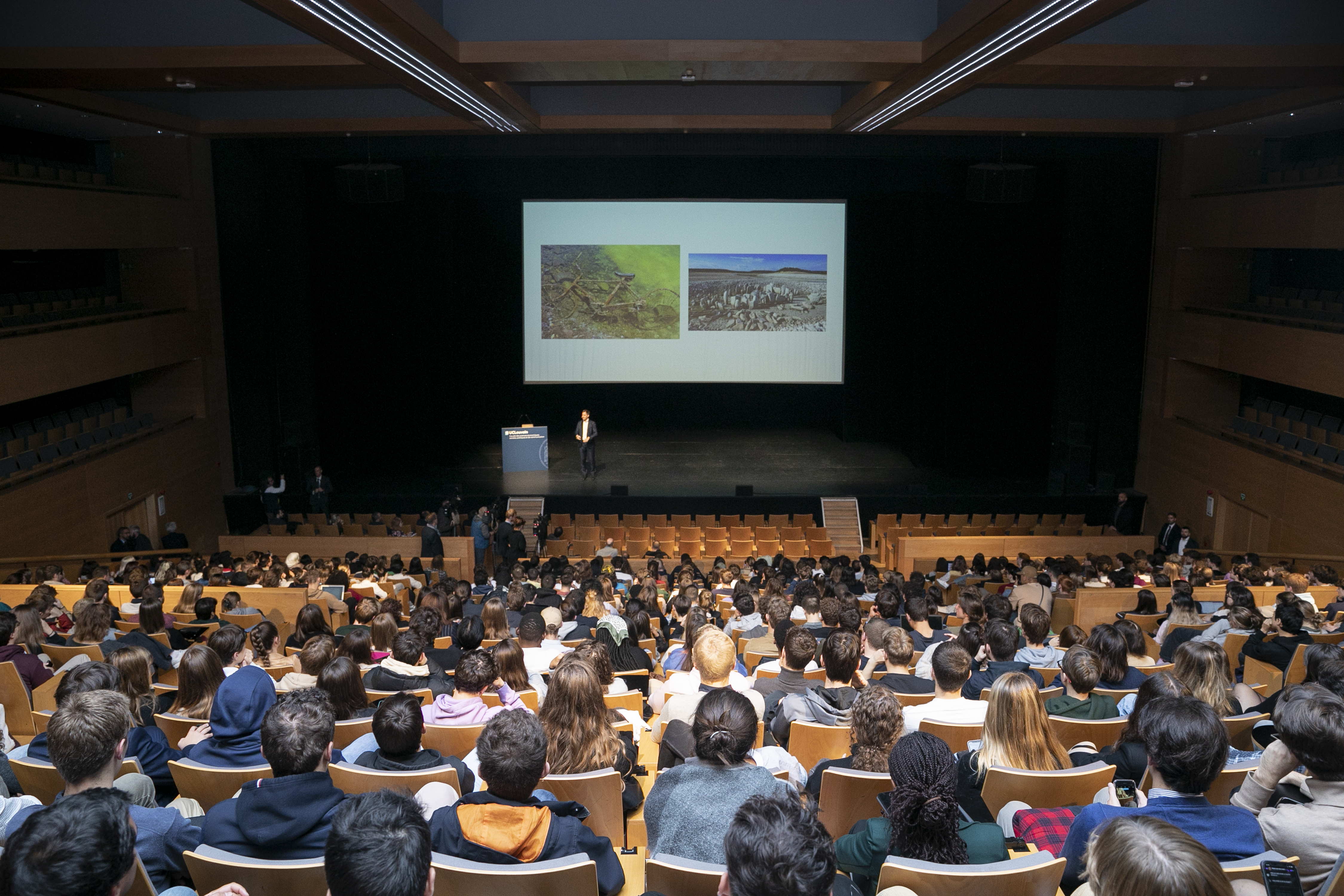 The popularity of English-language education in Flanders is growing rapidly. This year, applications for English-language bachelor's degrees have risen by 200 per cent. But Flanders is reluctant to adapt its policies to meet the growing demand, said KU Leuven rector Luc Sels at the start of the new academic year.
This surge in demand is not only due to the influx of foreign students. More and more Flemish students are opting for English-language programmes to prepare themselves for an increasingly global job market.
Stringent requirements
Flemish universities and colleges are therefore calling for a more flexible language regime. Foreign professors are currently expected to reach level B2 in Dutch within five years, which means they can take part in discussions or write detailed texts fluently. This level is also a prerequisite for tenure.
In addition, English-language programmes are also limited in scope, because they are only allowed if there is a 100% Dutch alternative. Dutch programmes, on the other hand, can offer English courses, but require a certain amount of teaching time to be in Dutch.
The Flemish Interuniversity Council (VLIR) sees the current arrangement as "an inhibiting factor in the battle to attract new talent", while Sels said he was "concerned" about Flanders' current language policy. "Talented professors have many options. They will most likely turn their backs on a region where language fluency is a prerequisite for them to stay."
Relaxation not in the cards
Flemish Education minister Ben Weyts, however, is a staunch supporter of maintaining Dutch-language education. He claims that a less stringent language regime is not on the horizon.
"I am worried that the current balance will be lost," he said in an interview with De Standaard. "Of course, we operate in an international environment, but we have to maintain a balance. The democratisation of education remains important, and this includes sufficient access to Dutch-language education".
However, this could set Flanders back compared to other European countries that fully embrace English-language programmes. Top Flemish talent often chooses to go abroad, says Sels, while Flemish universities struggle to attract international talent. "Regions that put up barriers to recruiting international talent will see their universities fall in the pecking order."
#FlandersNewsService | © BELGA PHOTO HATIM KAGHAT