Unions and NGOs demonstrate in Brussels against protest bill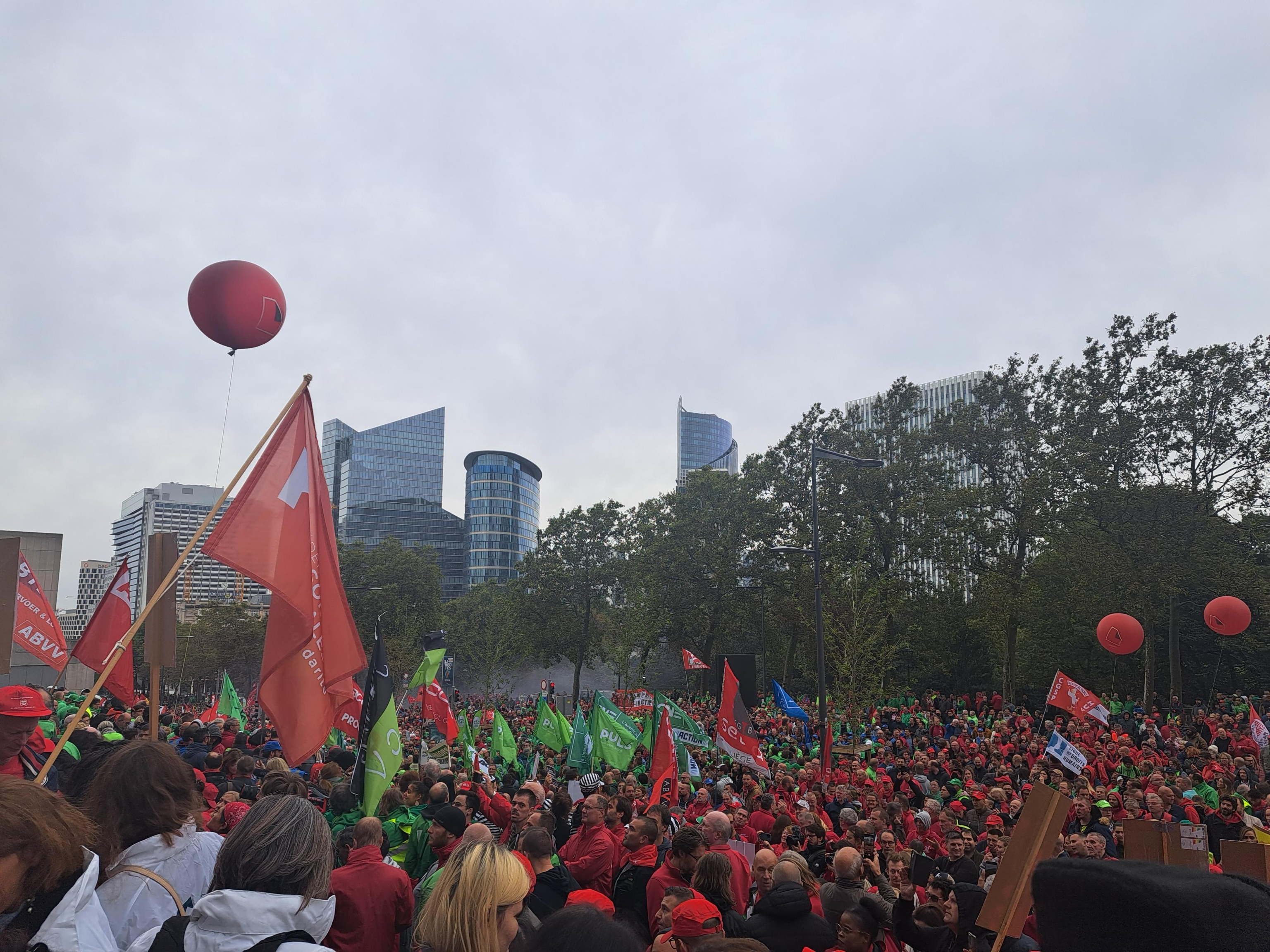 Trade unions and NGOs protested in Brussels on Thursday against a Belgian bill that would introduce a judicial demonstration ban. Around 1,000 demonstrators gathered on Boulevard du Jardin Botanique, police said.
The bill proposed by Justice minister Vincent Van Quickenborne would allow judges to impose a demonstration ban on people convicted of vandalism, violence or arson during protests.
"Demonstrating is not a crime, demonstrating is a right"
The ABVV, ACV and ACLVB unions and several NGOs, including Amnesty International and Greenpeace, rallied against the bill outside Van Quickenborne's office on Thursday. The protesters say the bill would curtail the right to strike.
"Demonstrating is not a crime, demonstrating is a right," ABVV general secretary Miranda Ulens told VRT's Radio 1 on Thursday morning. "The Van Quickenborne bill will infringe on this right."
Unions say the bill is far too broadly worded and could be used to ban ordinary citizens and peaceful protesters from demonstrating. The demonstration disrupted public transport across the country.
© BELGA PHOTO TIMON RAMBOER