Unesco uses DNA to count the fish in the sea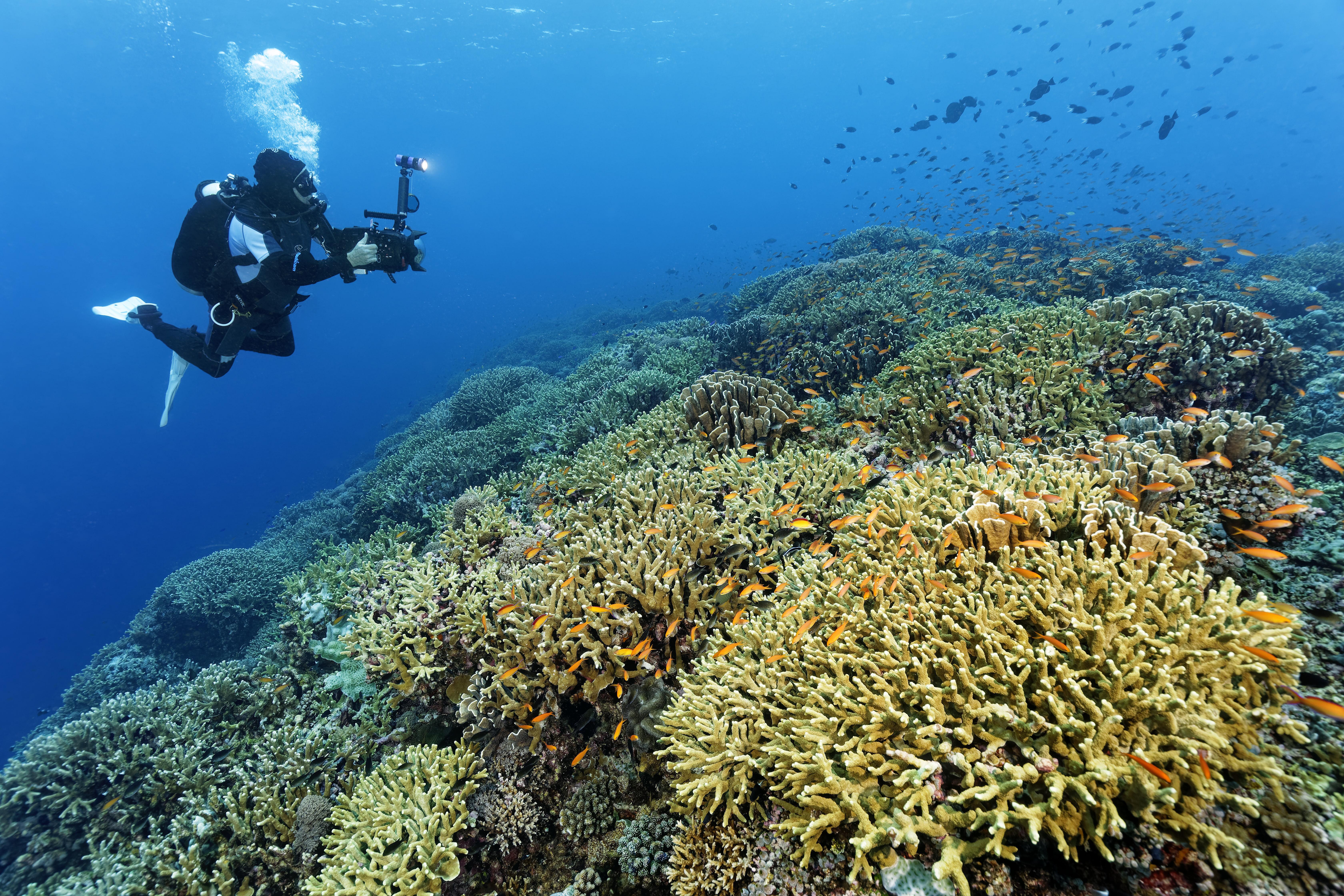 8 June is World Ocean Day, a day to reflect on the importance of oceans for the future of the planet. Unesco's EDNA project, led by several Flemish scientists, is monitoring the evolution of biodiversity in dozens of the most valuable parts of the oceans.
Science is one of Unesco's fields of action, with oceans being an important focus. Its Intergovernmental Oceanographic Commission (IOC), based in Paris but with an office in the Flemish coastal city of Ostend, coordinates scientific studies on various topics and manages the Ocean Biodiversity Information System, the largest database of its kind.
A well-known part of Unesco's work is its register of World Heritage Sites. Fifty of these are marine areas such as the Great Barrier Reef and the Galapagos islands. Like all recognised heritage sites, they should be given maximum protection by authorities, explains Fanny Douvere, the Flemish director of the Marine World Heritage program in Paris.
In recent months, scientists working on Unesco's EDNA project have collected samples of seawater from about half of these marine heritage sites. EDNA stands for environmental DNA, a new method of investigating which animal species can be found where, using traces of DNA. EDNA is an efficient and fast method, says Douvere, without the need to capture animals.
Samples were collected all over the world: off Sudan, the Philippines, Australia, Brazil and elsewhere. Local children were invited to participate, to get them involved in the protection of oceans. All the samples will now be analysed by a lab at Flemish Leuven university, and by next spring, Unesco should be able to see in detail which fish and other marine species can be found in the various areas.
Besides creating an inventory, the research should give scientists more information about the consequences of climate change, says Douvere, who coordinates the project with Ward Appeltans of the IOC in Ostend. Due to rising temperatures, fish stocks are already migrating, some at a rate of 25 km per decade. So, for Unesco, this could mean the sites under protection should also gradually move.
The protection of heritage sites is decided by Unesco's World Heritage Committee. There are always 21 countries represented on the committee; Belgium is currently one of them. In September, the committee will decide how to better protect the Great Barrier Reef and some 150 other sites.
#FlandersNewsService | ©IMAGEBROKER