Unclear sanctions see 1.500 Russian containers blocked in Flemish ports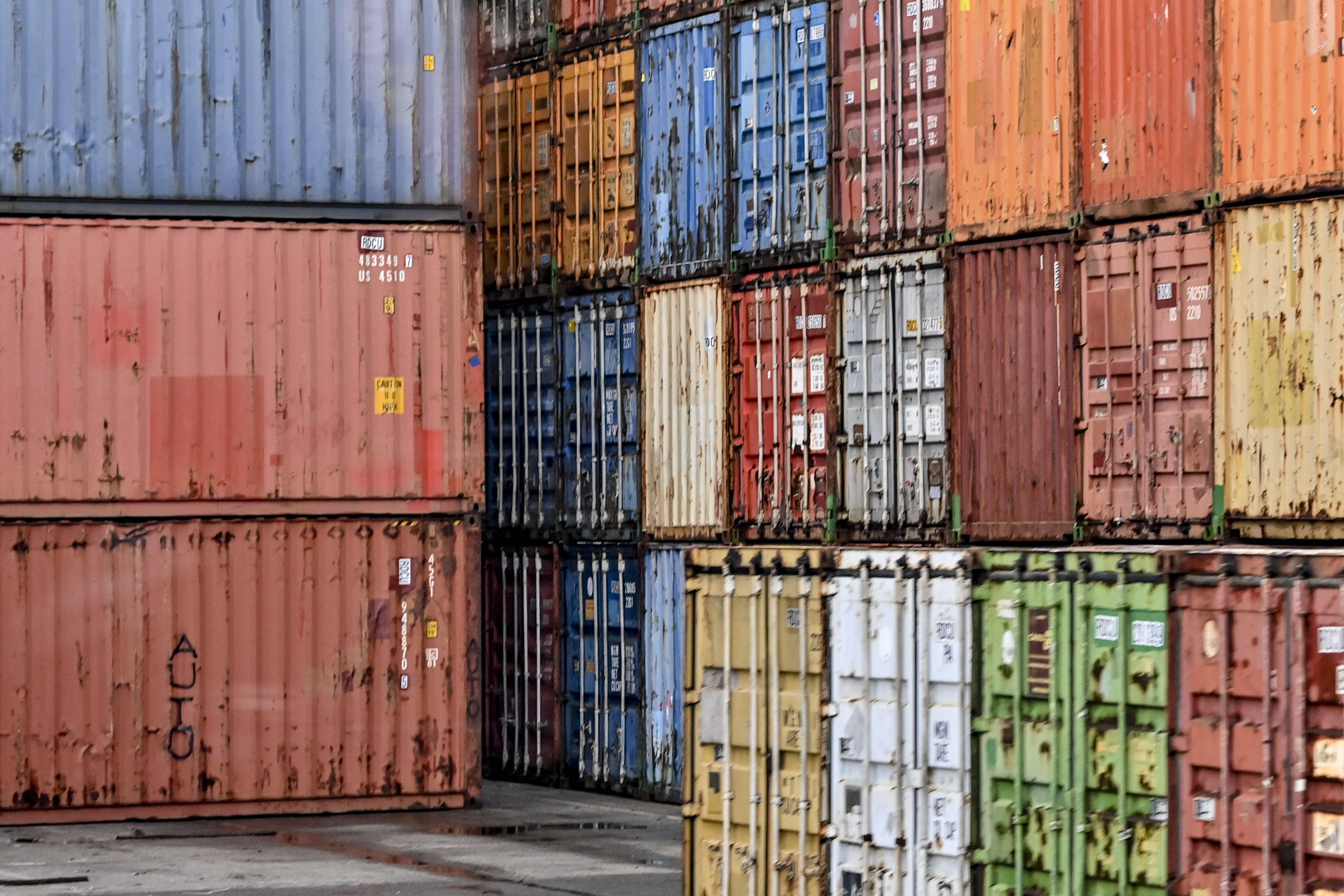 Some 1.500 transportation containers with Russia as their final destination are currently blocked for control in the ports of Antwerp and Zeebrugge, due to unclarity on whether they are subject to recent European sanctions.
In Antwerp, 1.300 so-called transhipment containers are currently blocked for inspection, while another 200 are being held in the port of Zeebrugge. Most containers are transhipments, meaning the goods are unloaded from one ship onto another to complete a journey to a further destination, with the Belgian ports acting as intermediate destinations.
"These containers can only be released if the companies concerned present the necessary documents showing that they do not fall under the scope of European sanctions", chief of customs and excise Kristian Vanderwaeren told Belga news agency.
"If the documents do not provide clarity, we carry out a physical check of the load."
Since the European Union imposed various economic sanctions on Russia, customs have already checked more than 10.000 containers. In addition to the ports, 374 shipments of goods destined for Russia are currently blocked in Belgium, while 16 shipments that originated from Russia were also blocked.
Customs expect the number of checks and blockages to continue increasing sharply in the coming weeks as a result of the various sanctions.
Photo © Belga