UN is counting on EU leadership to meet climate goals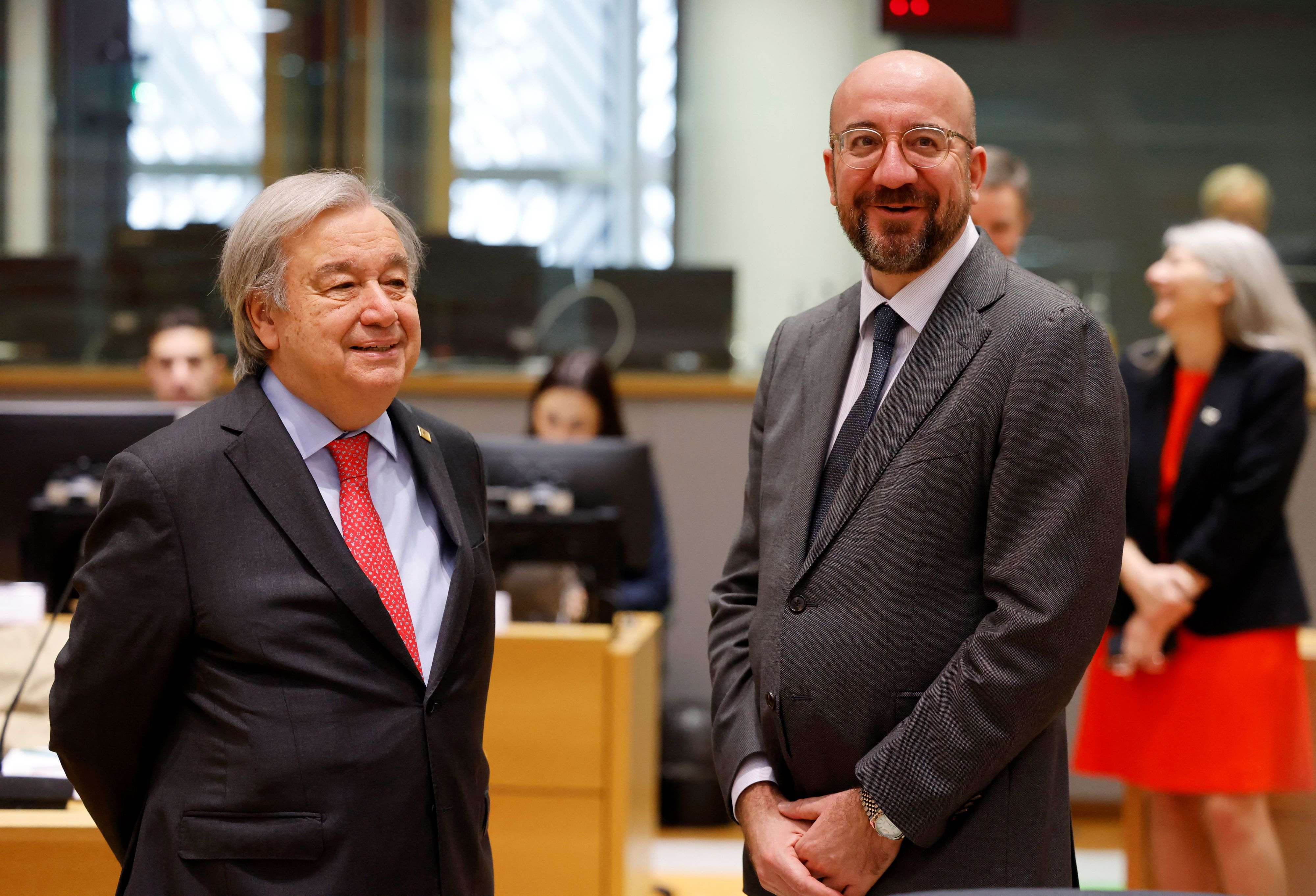 The United Nations is relying on European Union leadership to limit global warming to 1.5 degrees Celsius, according to UN secretary-general Antonio Guterres. He was speaking at the start of Thursday's European summit in Brussels, where he had been invited to talk to EU leaders.
"The IPCC climate panel report shows how dramatic the situation is: we are close to the tipping point where 1.5 degrees is no longer achievable," he said. "We need decisive action and for that we're counting on the leadership of the European Union. It has shown in the past that it has that ability."
European Council president Charles Michel welcomed Guterres to the summit, commending his commitment and adding that the EU has has already adopted a very ambitious climate agenda.
Sustainable development
Guterres also described how the UN is counting on the EU to achieve the 2030 sustainable development agenda, with many developing countries caught in a "perfect storm". "Goals on fighting hunger and poverty and the state of education and healthcare are going backwards," he said. "Moreover, the international financial system is not suited to dealing with those challenges."
The agenda for the meeting of EU leaders also includes arming Ukraine against Russia, European energy security, migration policy and the competitiveness of European industry. The rapprochement between Russian president Vladimir Putin and Chinese president Xi Jinping and the debate over zero-emission cars are also due to be discussed.
On Friday, ECB president Christine Lagarde and Eurogroup chief Paschal Donohoe will update the leaders on the European economy.
UN secretary-general António Guterres (L) and president of the European Council Charles Michel (R) at the EU summit, Brussels, on 23 March 2023. © PHOTO LUDOVIC MARIN / AFP

​​
​