Ukrainian refugees to help clean up Cinquantenaire Park in Brussels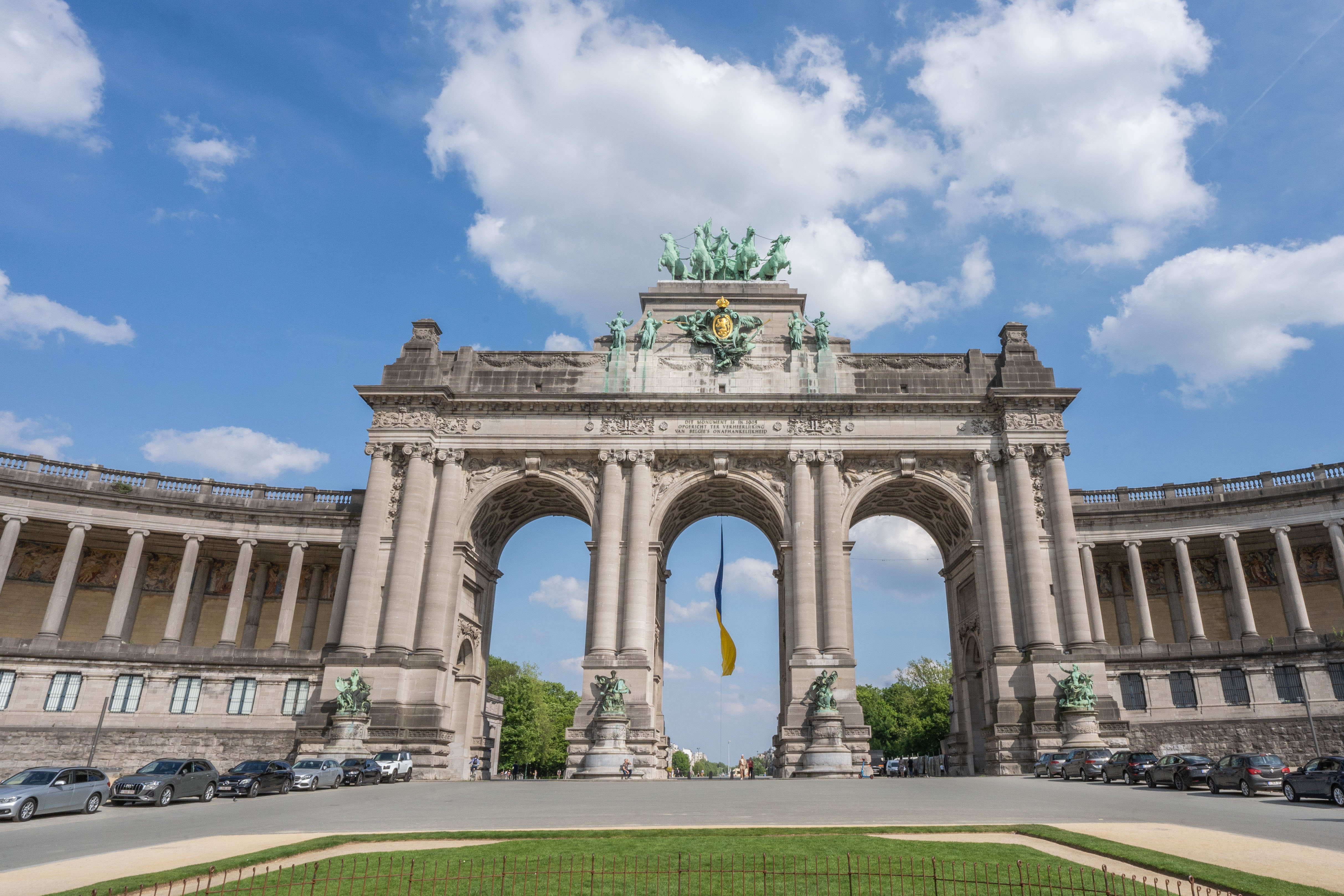 On June 4, members of the Ukrainian community in Belgium, organised by NGO Promote Ukraine, will take part in a clean-up of Brussels' Parc du Cinquantenaire in order to express their gratitude to the "Belgian people for their kindness."
Following the trend of similar initiatives and gestures across Europe, members of Belgium's Ukrainian community will join together from 11:00 to pick up litter in the park.
"In this way, the citizens of Ukraine, want to express their gratitude for all the support they received from the Belgian people and show that they are also able to help on a local level," a press release from the organisers reads.
Ukrainians will gather near the North-East entrance to the park to begin their act of charity towards the people of Brussels.
"Such a clean-up might not be a lot, but Ukrainians would like to give back to the community for providing safe shelter from the Russian war against Ukraine," Promote Ukraine said.
"In these dark times of Russian invasion, Belgium has provided a safe place for our women, children, and elderly," Lesya Magas, one of the organisers of the event, said to the Brussels Times.
"Ukrainians hope that we will win the war and be able to safely go home soon. But before we go, we want to show our gratitude and appreciation to the people of Belgium for their open houses and hearts" Magas added.
To date, there are around 45,000 Ukrainian refugees currently in Belgium. Promote Ukraine is inviting other members of the Ukrainian community in Belgium to join the event. 
(KOR)
The Ukrainian flag hanging from the center of the triumphal arch at the Parc du Cinquantenaire in Brussels, Belgium © BELGA PHOTO JULIETTE BRUYNSEELS