Ukrainian refugees are ending up homeless in Belgium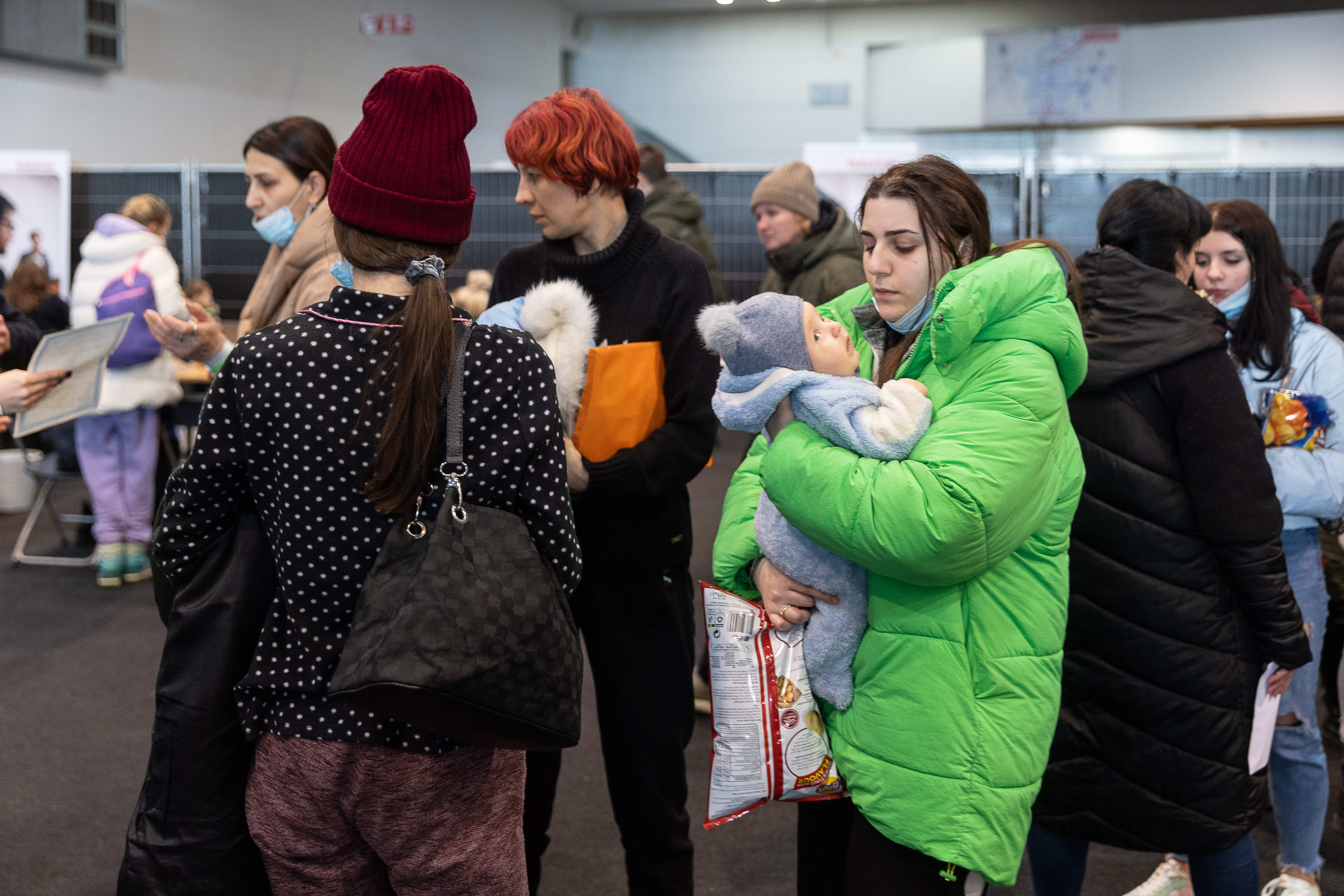 After nine months of war in Ukraine, the wave of solidarity for people fleeing their war-struck homeland appears to be reaching its limits in Belgium. Ukrainian refugees are ending up homeless in the country, De Standaard writes on Thursday.
Homeless organisation Samusocial has recently been sheltering people at Brussels South Station, for example. "Over the past two months, 75 Ukrainian refugees have already slept there at night in chairs, on benches or the ground," says Samusocial.
Spending time on the streets has been a harsh reality for many asylum seekers in Belgium for over a year now, as the country has been grappling with an asylum seeker reception crisis. However, it is a new reality for Ukrainian refugees, who are granted temporary protection status and follow a different procedure than other refugees.
Under the usual procedure, they should be assigned a reception place by Belgium's Federal Agency for the reception of asylum seekers Fedasil after registering with the Immigration Office, usually after a stopover at the Ariane transit centre in Woluwe. In the first half of October, Fedasil sheltered 250 Ukrainians in Woluwe, but no new people have been accommodated there since. The centre is overcrowded because the flow to reception places in one of Belgium's three regions is grinding to a halt. 
Ukrainians seeking shelter are forced to apply directly to the country's Public Centres for Social Welfare, says Fedasil. According to Samusocial, some 40 Ukrainians are given that message every day. Samusocial is deeply concerned about the situation. With winter approaching, its facilities will fill up even faster with homeless Brussels residents, asylum seekers and now Ukrainians looking for a warm place to spend the night.
Belgian Secretary of State for Asylum and Migration Nicole de Moor (CD&V, Flemish Christian Democrats) confirms that there has recently been insufficient space for Ukrainians at the transit centre because the regions could not create enough reception places. According to the state secretary, however, the regions have since committed to creating additional places "as soon as possible", she said on Radio 1 on Thursday. 
(KOR)
Ukrainian refugees await their turn at a registration centre in Brussels, Belgium, in March 2022 © BELGA PHOTO JAMES ARTHUR GEKIERE