Ukrainian PM meets with Belgian PM during Brussels visit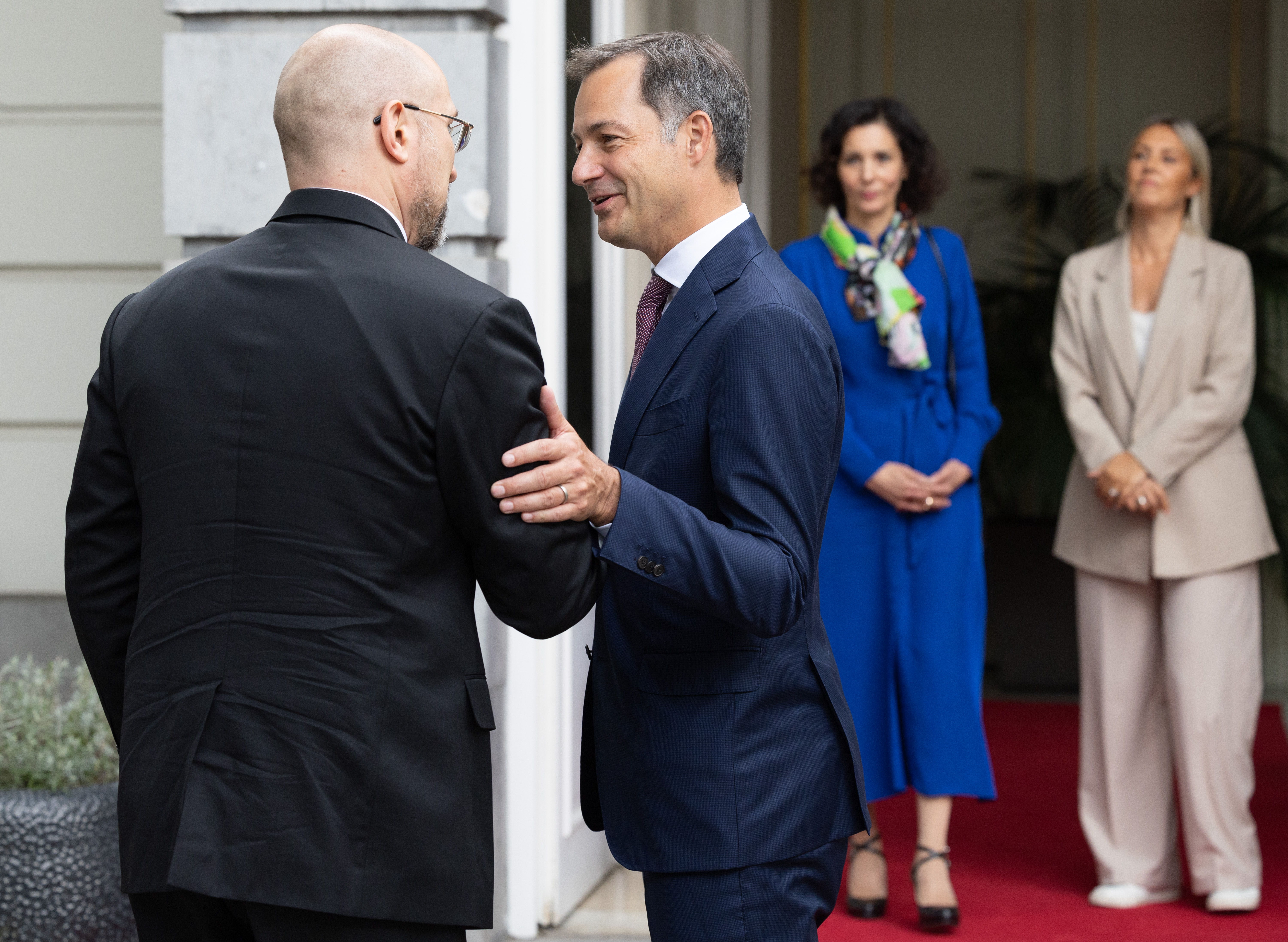 Belgian Prime Minister Alexander De Croo and the Belgian Ministers of Foreign Affairs and Defence received Ukrainian Prime Minister Denys Shmyhal in Brussels on Monday. Shmyhal visited the Belgian capital on Monday to attend the EU-Ukraine Association Council. The four discussed the situation in Ukraine and Belgium's support, the Belgian Prime Minister's Office reported on Monday.
The bilateral meeting was an opportunity to take stock of developments in the conflict in Ukraine and of the aid that Belgium has been providing to Ukraine for over six months now. The three Belgian ministers reaffirmed that Belgium would continue its efforts on military, humanitarian and diplomatic fronts.
"Belgium recently released 8 million euros to provide first aid, winter equipment and pharmaceutical products. From the beginning of the conflict between Ukraine and Russia, our country took its responsibility. We will continue to do so, even if Vladimir Putin decides to turn it into a war of attrition," said Prime Minister De Croo (Open VLD, Flemish liberals).
Belgian Foreign Minister Lahbib (MR, French-speaking liberals) for her part stressed that Belgium supports Ukraine at the multilateral level and will continue to do so.
"Belgium will also do everything in its power to ensure that the perpetrators of war crimes are punished and that their victims receive justice," said Lahbib.
Belgian Defence Minister Ludivine Dedonder (PS, French-speaking socialists) added that her ministry "will continue to support the Ukrainian army by sending military and medical equipment and by providing first aid to the wounded".
(KOR)
(Left to right) Ukrainian Prime Minister Denis Schmyhal, Belgian Prime Minister Alexander De Croo, Belgian Foreign minister Hadja Lahbib and Belgian Defence minister Ludivine Dedonder at the Belgian Prime Minister's office in Brussels on September 5, 2022 © BELGA PHOTO BENOIT DOPPAGNE