Ukrainian MPs ask for more weapons deliveries in Belgian parliament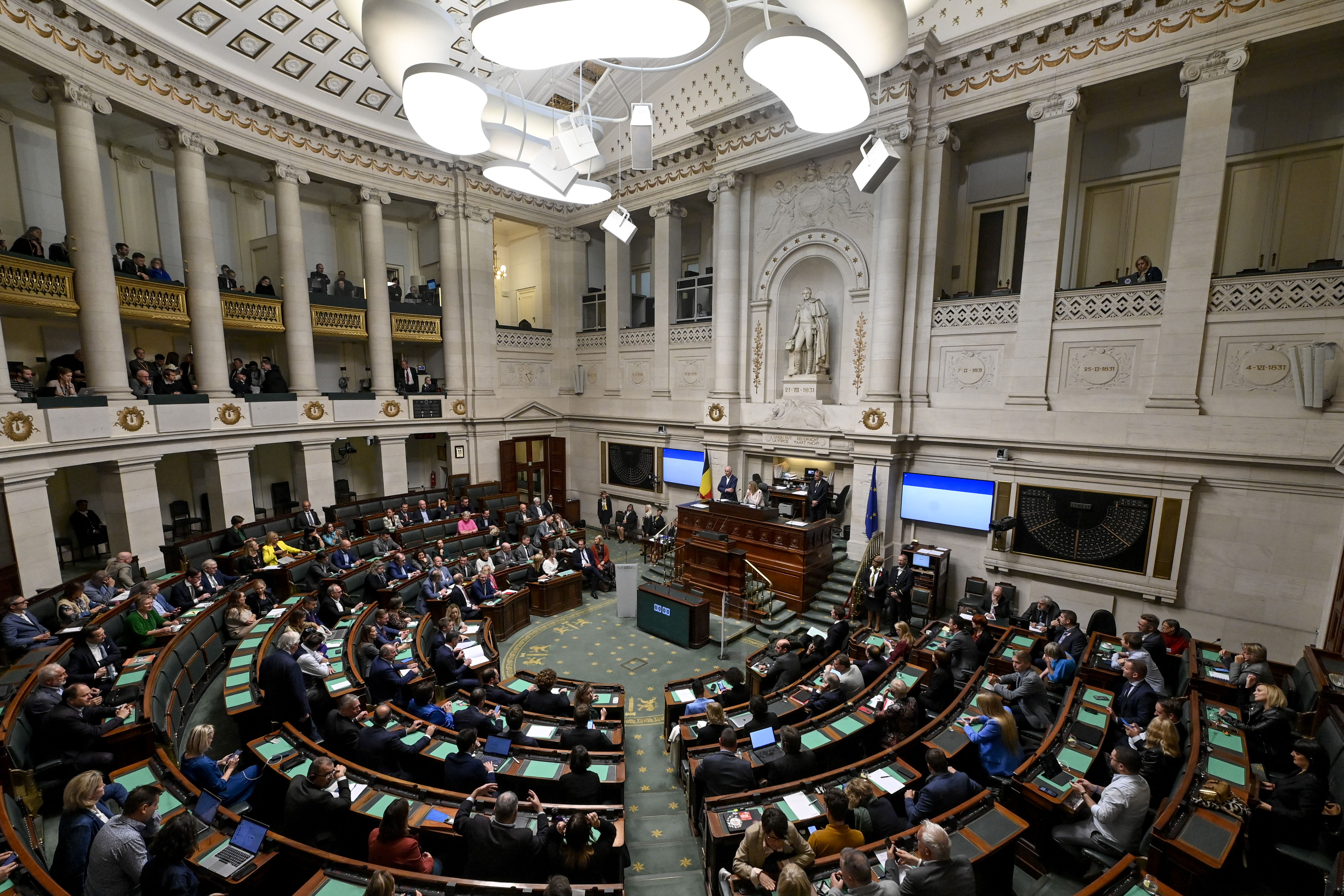 Ukrainian members of parliament conveyed to their Belgian counterparts on Tuesday morning that they need more weapons to win the war against Russia. In addition, they requested that Belgium introduce sanctions, at the European level, against the Russian diamond trade.
A four-member delegation from the Ukrainian parliament, the Verkhovna Rada, was present for a discussion in the Foreign Relations Committee of the Belgian federal parliament. "More weapons can bring us peace," said Oleksandr Kornyenko. "It sounds contradictory, but it is the reality. Without these weapons, it will take many more years."
Majority parliament members responded positively to the request. "Belgium is preparing a new package of weapon deliveries," promised Jasper Pillen of Open VLD (liberal party). The same sentiment was expressed by Wouter De Vriendt (Groen, green party): "We will decide on additional military support."
The visiting Ukranian MPs also discussed the rebuilding of their war-torn country. "Russia, not Western taxpayers, should pay for the rebuilding," said Roksolana Pidlasa. She believes that the frozen assets of Russian oligarchs should be used for this purpose. "Start the discussion in your parliament," she urged. "Consider in your parliament whether a law that allows the confiscation of frozen Russian assets can be passed."
Finally, Pidlasa emphasized that the diamond sector should not be left out of the next EU sanctions package. "Belgium has an important voice in this. All eyes are on Belgium. Talk to your government and ask them to include diamonds in the sanctions package," she urged. Anja Vanrobaeys (Vooruit, social democrats) agrees: "With our group, we support a total ban on the import of Russian diamonds."
(BRV)
Video shows Galyna Mikhailiuk, Ukrainian deputy, talking in English in the Foreign Relations Committee of the Belgian federal parliament © BELGA VIDEO JEROME FETU
© BELGA PHOTO ERIC LALMAND