Ukrainian flag hoisted on the Triumphal Arch for Europe Day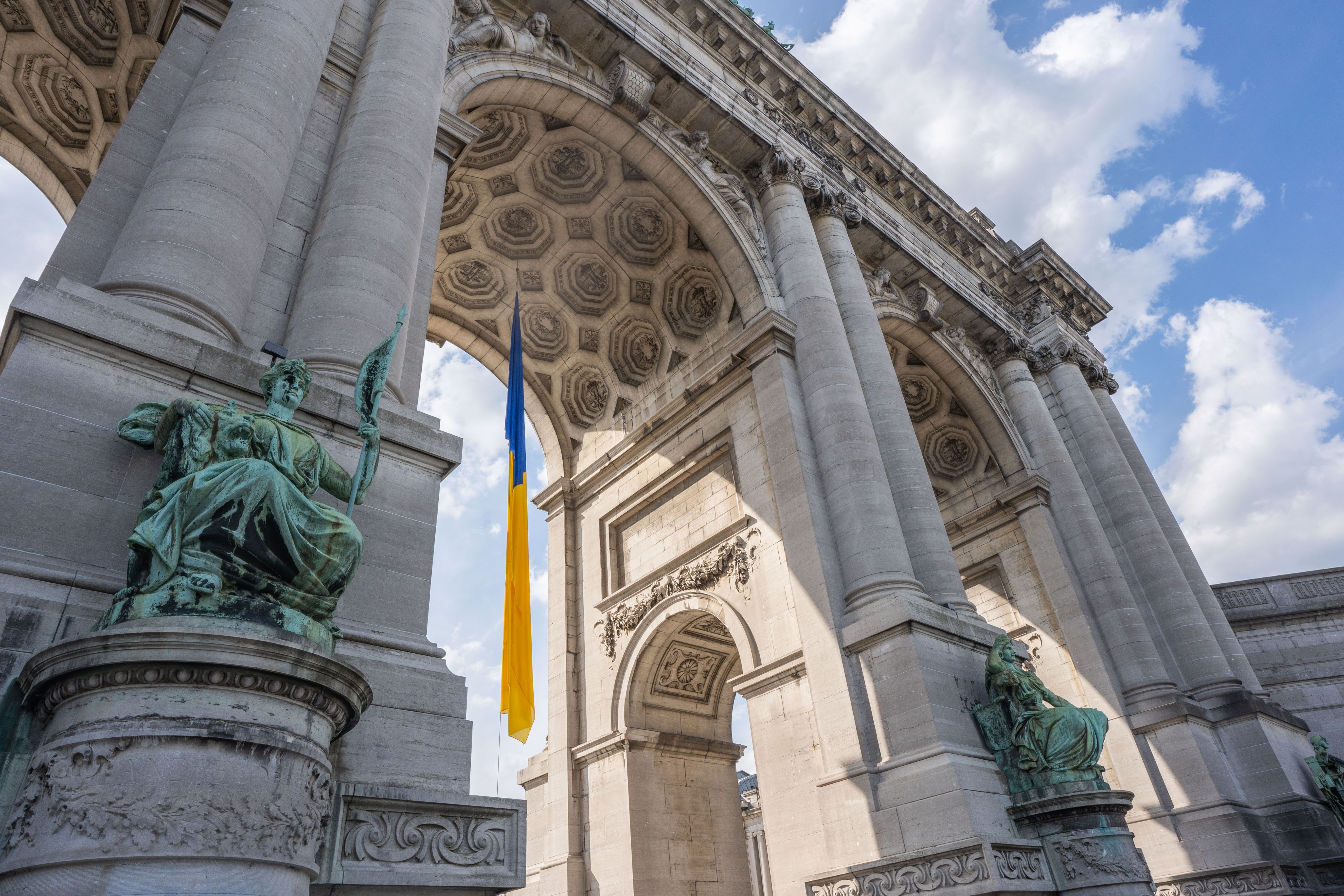 In the Cinquantenaire Park in Brussels, the Ukrainian flag was hoisted on the Triumphal Arch. It is a symbolic signal in support of the Ukrainian people on today's "Europe Day".
Europe Day commemorates the Schuman Declaration which proposed the creation of a European Coal and Steel Community in 1950, and would later grow into the European Union. The Schuman Declaration was intended to make war between France and Germany materially impossible and by this securing peace on the European continent.
"9 May is the day when we highlight peace and unity in the European Union. On this symbolic day and place, in Brussels, capital of Belgium and of the European Union, we raise the Ukrainian flag. It is a joint action of several EU countries and expresses our support for the Ukrainian people affected by the war", says Mathieu Michel (MR), State Secretary in charge of Buildings Administration and Federal Cultural Institutions.
The symbolic action will also take place in other European cities. The Eiffel Tower in Paris, for example, will also adopt the Ukrainian colours. Normally, the European flag is flown at the Triumphal Arch on 9 May, but this year is exceptionally different.
(HC)

​© ​ BELGA PHOTO Juliette Bruynseels - Illustration picture shows the Ukrainian flag as it hangs from the center of the triumphal arch (arc de triomphe - triomfboog) at the Jubelpark - Parc du Cinquantenaire, in Brussels, Monday 09 May 2022. ​