Ukrainian and Afghan protesters take to the streets of Brussels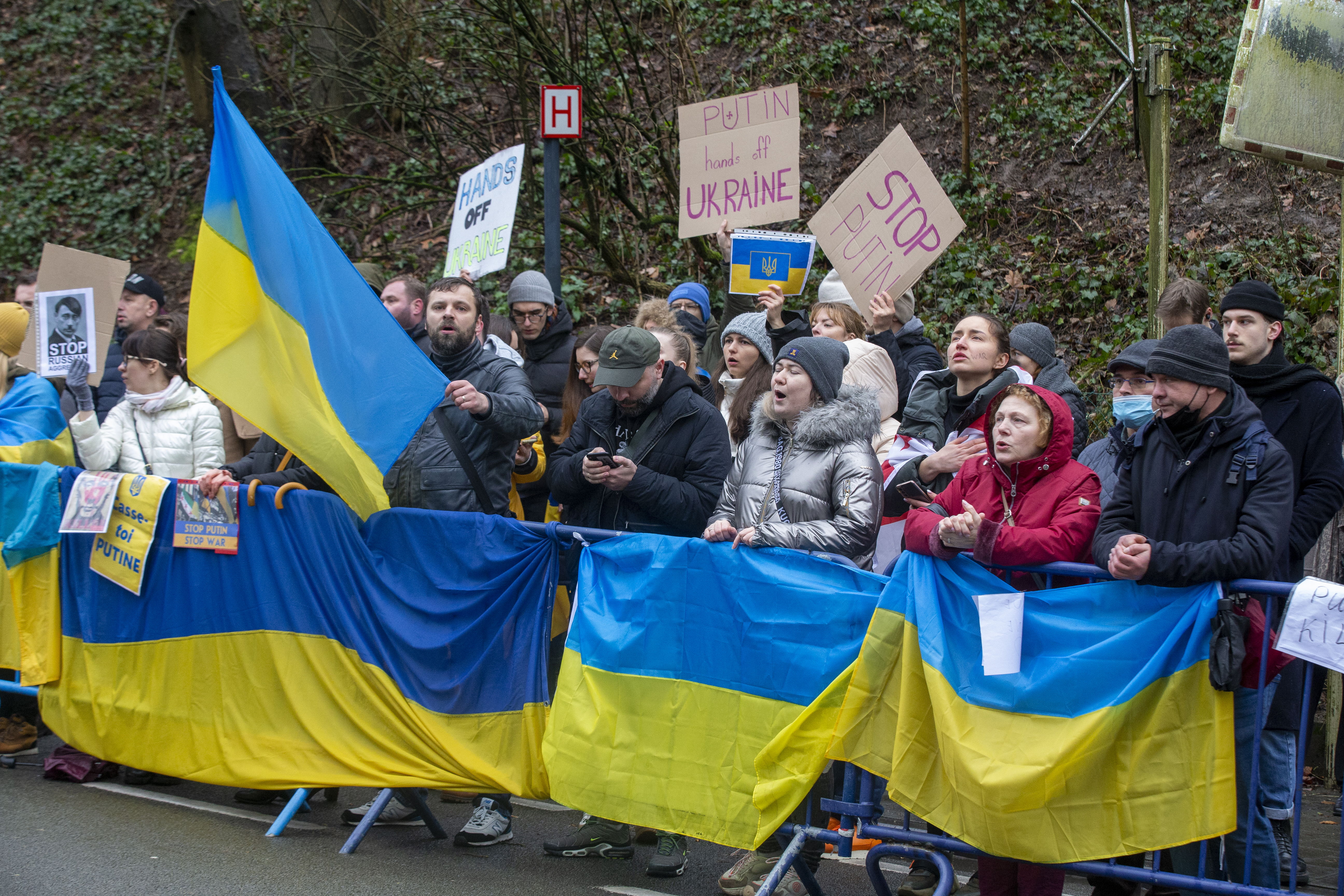 Around 50 Ukrainian protesters gathered in front of the building of Russia's Permanent Representation to the European Union in Brussels on Saturday afternoon. The demonstrators, along with organiser Promote Ukraine, condemned the unrecognised referendums held by Russia in some Ukrainian regions, calling them illegal.
In late September, Russia held referendums in Donetsk, Lugansk, Kherson and Zaporizhzhya on joining the Russian federation. The results, according to Russians, were overwhelmingly in their favour each time. Internationally, the referendums are not recognised.
Ukrainian protesters also conveyed that message in Brussels on Saturday. A lot of people present were dressed in a Ukrainian flag and carried protest signs with inscriptions like "Russia is a terrorist state", "All Russians are guilty" and "Fake referendums do not change the facts".
Specifically, they ask that the international community strongly condemn the referenda and continue to recognise the regions as Ukrainian territory. In addition, they want no concession to Russian blackmail and further scaled-up support to Ukraine in terms of financial, military and humanitarian aid. 
Earlier on Saturday, dozens of Afghans filled the Schuman Square to demonstrate against terror attacks in their country of origin. The demonstrators fear that the Taliban are targeting the Hazara minority in their country.
On 30 September, a suicide bomber blew himself up in the Kaj Education Centre. 53 people were killed, mostly female students, and even more were injured. The attack took place in Dashte Barchit, a district inhabited by the Shiite Hazaras, an ethnic minority in Afghanistan.
In recent days, protests, led by women, already broke out in Afghanistan itself. Now they are continuing worldwide in solidarity with the Afghan people. In Brussels, many young women and families with children gathered to condemn the terror attacks. The protesters called for the recognition of violence against the Hazara minority. "Stop the genocide against Hazara," they chanted.
(TOM)
A previous protest in front of the Russian Embassy in Brussels. - © BELGA PHOTO NICOLAS MAETERLINCK