Zelensky: Ukraine needs more time for counter-attack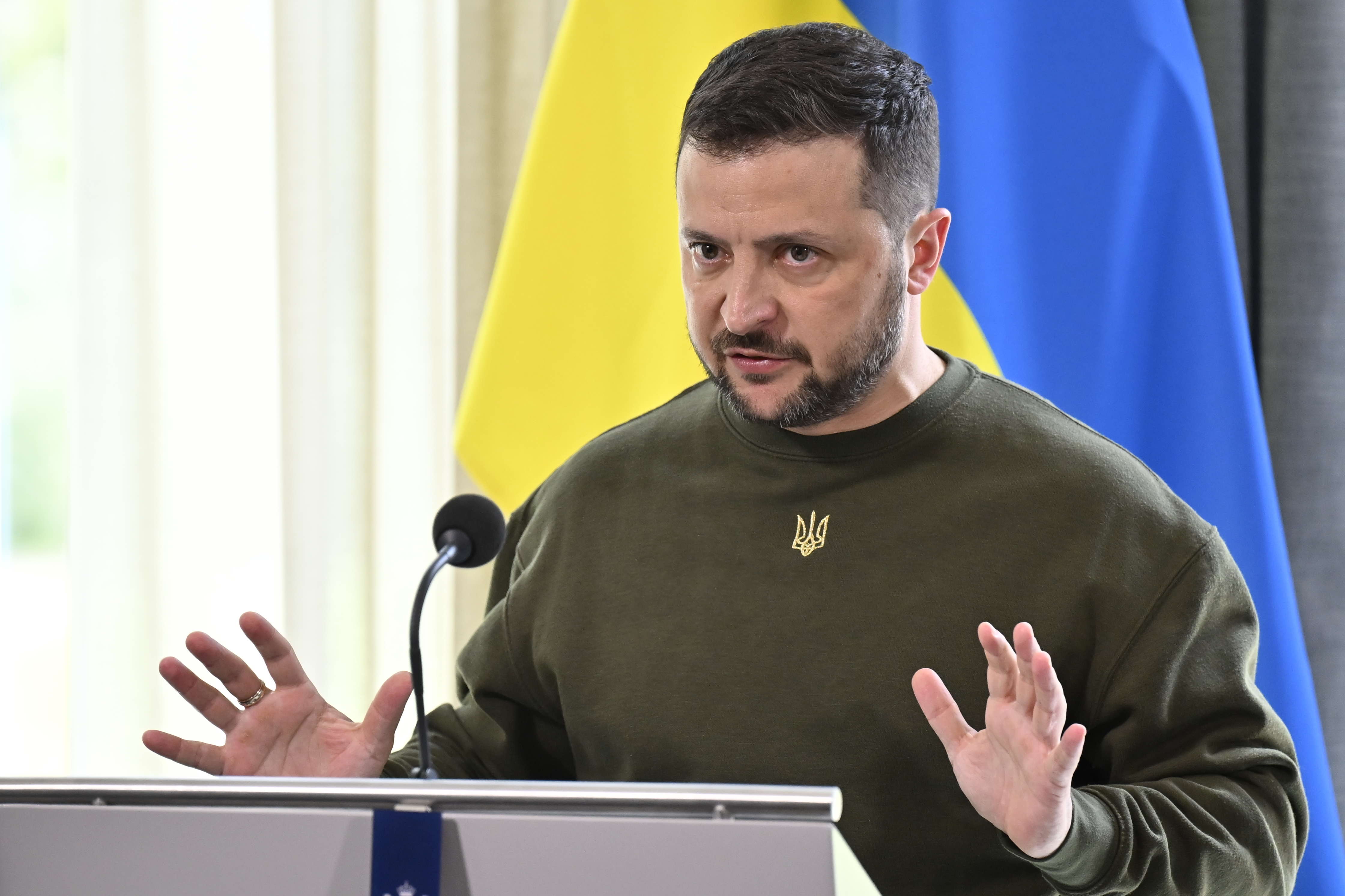 Ukraine needs more time to prepare its long-awaited counter-offensive against Russia, president Volodymyr Zelensky said in an interview with European public broadcasters on Thursday. He said Kyiv was still waiting for more arms deliveries from its allies.
The president claimed to have sufficient resources for a successful attack. However, he fears there could be many deaths on the Ukrainian side if the offensive is launched too early. "With what we have we can advance and succeed, but we would lose many troops and that is unacceptable," he said. "And so we have to wait. We need a little more time."
The UK has answered Ukraine's call as the first country to deliver long-distance missiles. The weaponry should give Ukraine "its best chance" to defend itself against the "brutality" of Russian forces, said British Defence minister Ben Wallace.
High expectations
The Ukrainian government is trying to temper the high expectations of the counter-attack. It should not be seen as a cure-all after more than a year of war, a senior Ukrainian government official told the BBC.
There are fears in Ukraine that international support could eventually crumble if no breakthrough is forced. US president Joe Biden has pledged to continue supporting the country, but he needs to be re-elected next year.
"With what we have we can advance and succeed, but we would lose many troops and that is unacceptable"
Zelensky said he was not worried about that, arguing that there is broad political support in the US for the Ukrainian cause, including among Republicans. It remains to be seen what shape Ukraine will be in when the US elections take place. "I think we will have won by then," he said.
Moscow 'far away' from succeeding
Moscow, meanwhile, has admitted that Russia is still "far away" from achieving its targets in Ukraine. Kremlin spokesperson Dmitry Peskov said this during an interview with the Bosnian TV channel ATV on Thursday. "Partly we have succeeded in this task, partly we are still far away," he said.
The lack of successes on the Russian side in recent months can be explained by the fact that Russia was not fighting a war, according to Peskov. "Waging war is something completely different, it means the total destruction of infrastructure, the complete destruction of cities," he said. "We are not doing that."
Peskov's statement contradicts the Ukrainian reality. Russian forces have repeatedly used missiles and drones to target Ukrainian cities and infrastructure, including its power grid. Several cities have been flattened and thousands of Ukrainians have been killed.
© BELGA PHOTO DIRK WAEM