Ukraine claims counterattacks at Bakhmut as evacuations after dam burst continue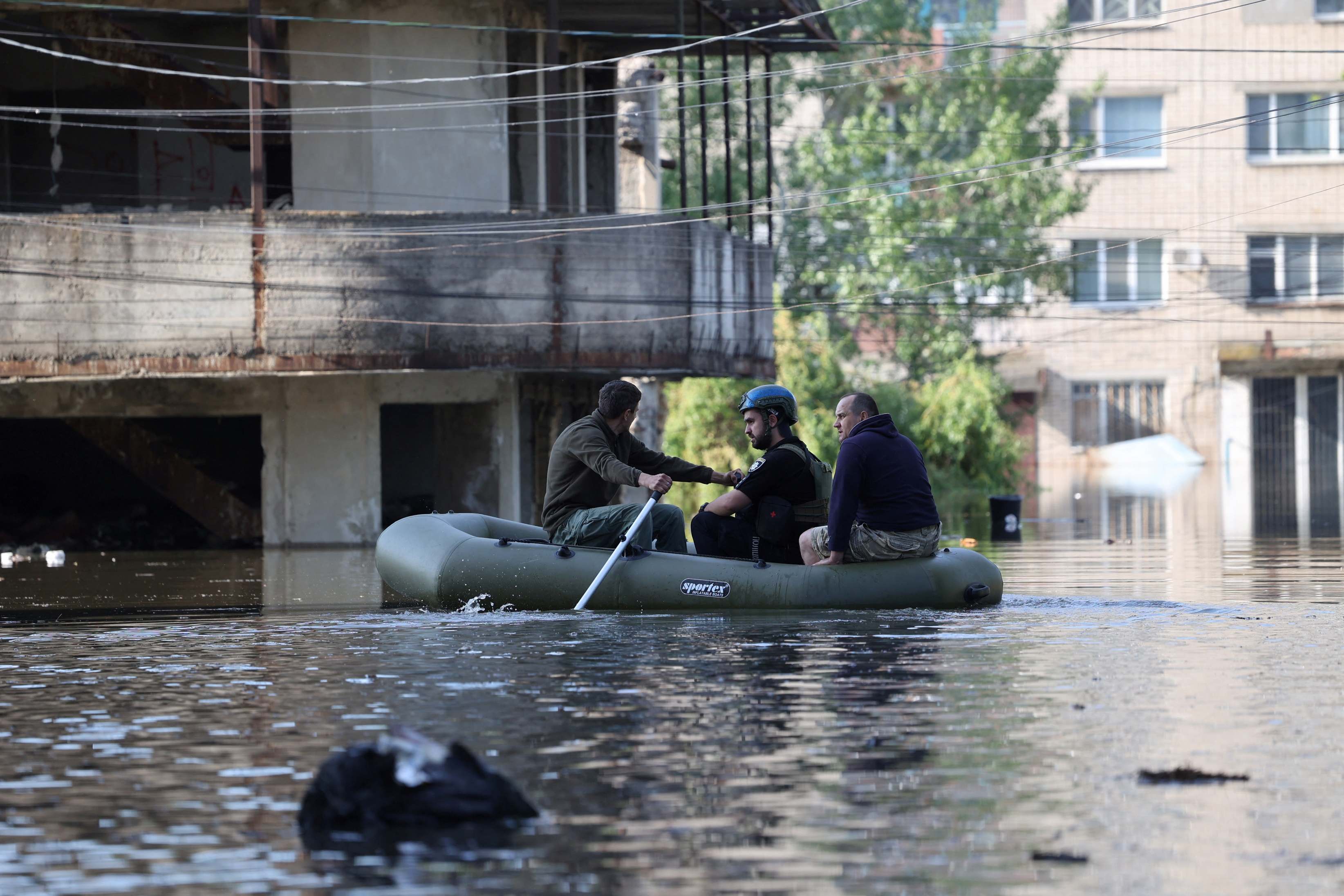 The Ukrainian army claims to have carried out counterattacks in the vicinity of Bakhmut on Wednesday. The Russian defence ministry confirmed eight Ukrainian attacks but said it had repelled them all. The claims by both parties could not be independently verified.
"In the direction of Bakhmut, our troops switched from defence to attack," Ukrainian deputy Defence minister Hanna Maljar said on Telegram. Since Tuesday, Ukrainian troops in the Donetsk region are said to have advanced between 200 and 1,100 metres in several places.
"In the direction of Bakhmut, our troops switched from defence to attack"
Meanwhile, Ukrainian officials have warned about the spread of disease and mass fish death in the wake of the destruction of the Nova Kakhovka dam. Mines washed away from the banks of the Dnipro have further increased the risk to the civilian population.
The dam in the Russian-occupied part of the region was destroyed on Tuesday. Ukraine and many Western observers believe the Russian occupiers blew up the dam, perhaps to thwart the planned Ukrainian counteroffensive. In turn, the Kremlin blames Ukraine.
Fish deaths and dangerous chemicals
In flooded areas, there is a risk of chemicals and pathogens spilling into wells, lakes and ponds. Antibiotics are being stockpiled in the region to better treat people against intestinal infections. A drop in the water level in the next three to five days could also cause massive fish deaths. The consumption of fish is banned because of the risk of botulism, a serious neurological condition.
"More than 1,450 people have been evacuated," a Ukrainian emergency services spokesperson said on television. Russian occupation authorities reported that they had evacuated "1,274 people" so far, according to Russian news agencies.
The European Union has promised to provide Ukraine with "necessary assistance". Some European countries are also sending aid to the disaster area. Germany, for instance, is sending civil protection personnel to Ukraine, along with water filters, power generators and other relief supplies.
© OLEXANDER KORNYAKOV / AFP