UK sends Belgian howitzers to Ukraine
21 September 2022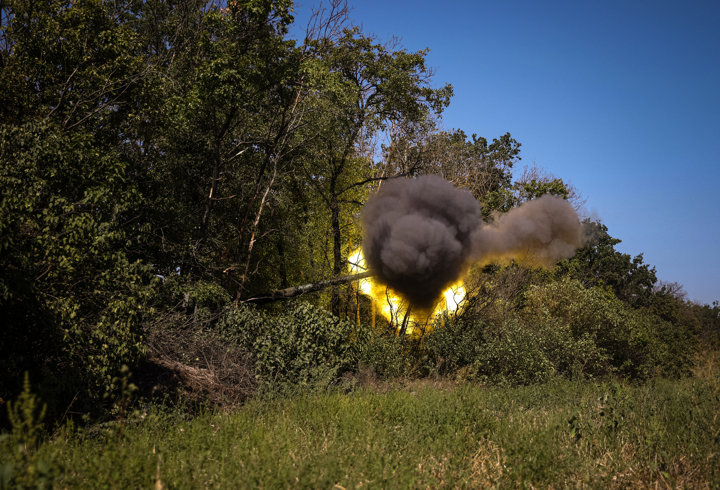 The UK is sending 25 howitzers to the front in Ukraine. The Belgian army sold these heavy riding guns in 2015, but wanted to buy them back at the start of the war. As the asking price was too high, Belgium dropped out. The UK did buy the howitzers and is sending them to Ukraine.
The howitzers en route to the front in Ukraine are M109A4 BE 155mm tracked self-propelled howitzers that the Belgian army took out of active service and in 2015 sold to Flanders Technical Supply (FTS), which specialises in the purchase and sale of military surplus around the world. Recently, Ukrainian authorities contacted the Belgian Defence Forces because they were interested in these howitzers.
In May, the Belgian government negotiated the repurchase of the second-hand M109 armoured howitzers to send them to Ukraine. Belgium would have to pay 150,000 euro per unit, which insiders said was a godsend. Yet the Belgian government backtracked, as it sold the same howitzers in 2015 for 15,000 euro each. However, the devices have since been updated, including a semi-automatic loading system.
"Obviously, the market price today for the M109 howitzers is a lot higher than five years ago," a direct source from the arms industry told VRT NWS. "But the market for second-hand military equipment looks very different with the war in Ukraine. Everyone now wants to buy usable, well-preserved second-hand military equipment. The demand for howitzers is much higher now, and supply is limited. So the price went up."
The UK was willing to pay full price, though, and is now sending the 25 howitzers to the front in Ukraine.
Although Belgium is not be sending heavy artillery, our country plans to do its bit next year. According to Cédric Maes, spokesman for Defence Minister Ludivine Dedonder (PS), Defence plans to send several Toyota Landcruiser-type ambulances to Ukraine by then. "These are not heavy armoured vehicles, but the jeeps can also evacuate wounded people on difficult terrain," Maes concluded.
(AHU)
© AFP