Uber unhappy with Brussels Taxi Plan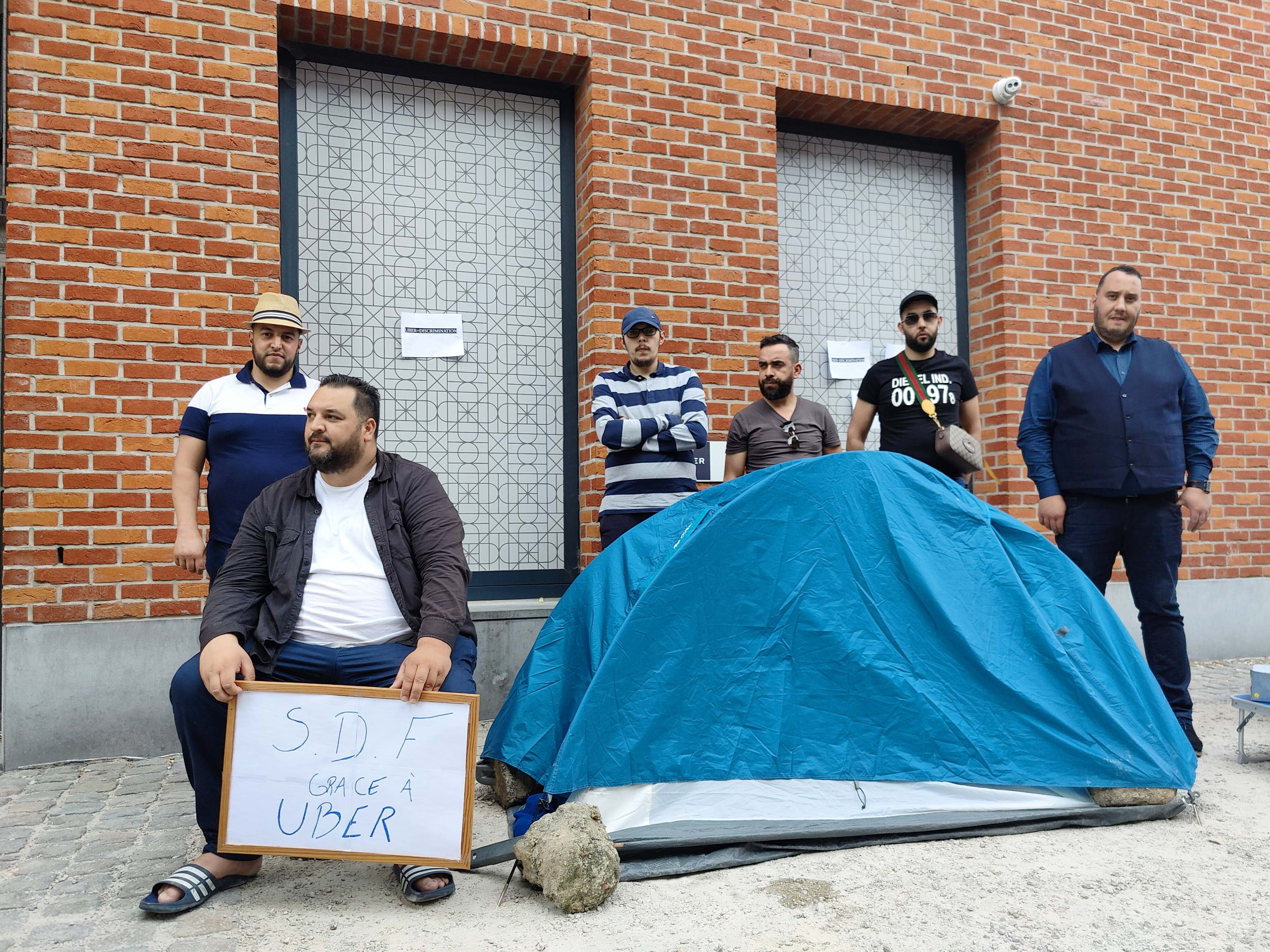 The recent revelation of the long-awaited Brussels Taxi Plan has caused a commotion. Since the arrival of multinational technology companies like Uber Brussels has struggled to balance them with its existing, more strictly regulated, taxi sector.
"After eight years of delays, excuses, and manoeuvring by the government, we're confronted with an unjust and completely incomprehensible plan," Laurent Slits, head of Uber for Belgium, told The Brussels Times.
While the Taxi Plan – intended to strike that missing balance – was supposed to have been drafted with the input of all stakeholders, including platform companies, Uber says it was only given a preliminary draft and that the finished product now being discussed in Parliament is a far cry from the initial version.
A cap on drivers
The final draft of the plan includes a cap on the number of platform drivers allowed to operate in the capital, which Uber says will result in many drivers losing their livelihood.
Brussels parliament member Els Rochette (one.brussels) warned earlier this week that any cap imposed would have to be high enough to meet demand from Brussels residents.
"For us, the service to the people of Brussels is paramount," Rochette said. "There is a huge demand for paid passenger transport in Brussels – much more than the traditional taxi sector can meet."
Slits said that Uber is already struggling to recruit enough drivers to meet that excess rider demand, especially in the face of measures meant to reduce ownership of private vehicles in the city, which he believes ride-hailing apps can help encourage: "If these options disappear, what do you think Belgians will do? They'll get back into their private car."
There are currently around 2,000 Uber drivers estimated to be working in the Brussels-Capital Region, which Slits says isn't enough for an in-demand sector that's still growing: "Look at Amsterdam – a smaller city, 7,000 drivers; Dublin, a smaller city – 9,000 drivers. What are we doing? This makes no sense – we're going backwards."
Lack of consultation
One of the reasons platform companies were surprised by the details of the Taxi Plan is that after providing feedback on a first draft, they were not permitted to see subsequent versions. After Uber provided an initial round of feedback, they say they were never shown a second draft.
"It's the story of a hidden plan," said Slits. "Normally when you draft new legislation, it goes through several versions: a first draft is shared with the sector – including drivers, platforms, and other mobility actors – and they're asked for input. Then normally you come back to the sector with conclusions. That didn't happen."
This final draft of the Taxi Plan is currently being debated by the Brussels parliament, where Slits hopes it can still be amended.
"A long-awaited plan that is incomprehensible, unjust and anti-modern, while putting an enormous amount of decision-making power into the Minister President's hands, to say nothing of the discrimination against drivers," Slits summarised.
"The taxi drivers keep their privileges like bus lanes and parking spots, and LVC drivers get nothing. Some of them will even lose their jobs. This plan in this state needs to be amended."
Bolt, another platform company that tip-toed into the Belgian capital with great care, was hesitant to comment on the proposal just yet.
"Our main goal of Bolt remains to reduce private car use in cities, and to provide mobility services for Brussels citizens," Marc Naether, Head of Public Policy Benelux, said in a statement.
"Overall, we believe it is good that there are plans to put together a common legal framework for paid passenger transportation in Brussels. However, the text is still under discussion in the Brussels Parliament and could be modified there. In the meantime, we will await their final decisions."
© BELGA PHOTO / OPHELIE DELAROUZEE - Camping protest of a licensed driver LVC (Car Rental with Chauffeur) in front of the headquarters of Uber in Brussels, Wednesday 18 May 2022. The man has been camping since Monday night, on the grounds that his revenue is no longer profitable.