Uber files Belgium: former Brussels Mobility minister Pascal Smet under scrutiny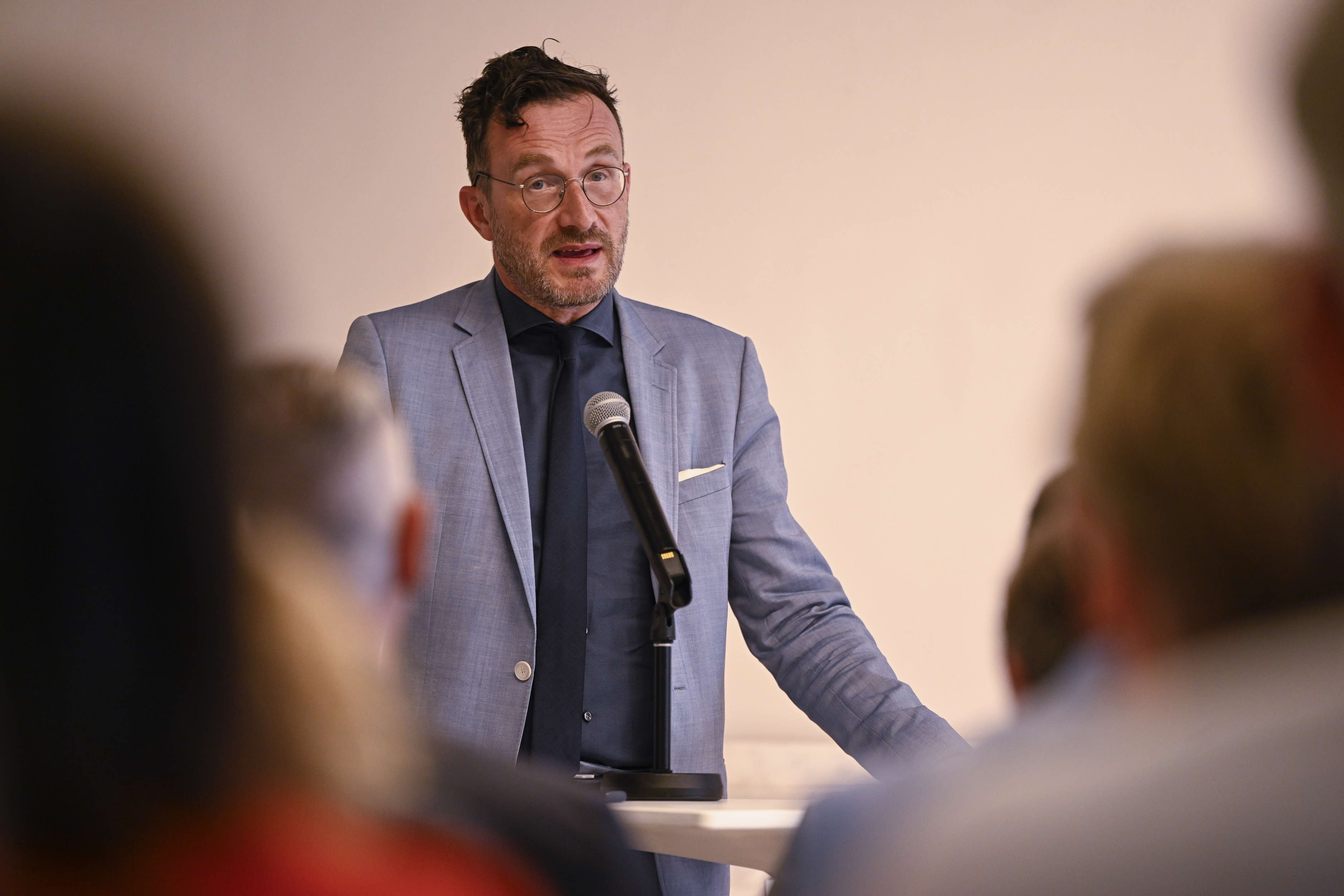 As the capital's minister of Mobility, Belgian politician Pascal Smet (one.brussels-Vooruit) was a pivotal figure for Uber in breaking open the Brussels taxi market, De Tijd reports on Tuesday. The Belgian daily lays out the close contacts between Smet and Mark MacGann, the lobbyist-turned-whistleblower behind the leaked Uber files.
Smet was the European capital's minister of mobility between 2014 and 2019. He is currently still part of the Brussels government as State Secretary for Urbanism, European and International Relations. On Tuesday, the party PVDA/PTB announced they want to question the State Secretary about his "murky" relationship with Uber in Brussels' Parliament this week. 
According to leaked emails, Smet promised not to oppose Uber if the company complied with some conditions even before he became minister of Mobility. After Smet took the position in 2014, he occupied a crucial seat for Uber. According to De Tijd, it was of strategic importance for Uber to be able to legally operate in Europe's capital in that year. 
Smet turns out to have been a 'personal close friend' of Uber's main European lobbyist Mark McGann. On Monday, MacCann came forward in The Guardian as the whistleblower who leaked the Uber files. During his days as an Uber lobbyist, McGann was told Smet was an ally of Uber but had to make public statements to reassure the taxi industry. The minister sent inspectors to Uber and had Uber drivers' cars impounded, for example, but reassured the tech giant behind the scenes.
In 2015, Smet launched a so-called taxi plan that would make Brussels the first city in Europe to legalise Uber. In the run-up to this plan, there were nine meetings between Uber and Smet's cabinet, De Tijd reports.
Leaked WhatsApp messages between Smet and MacGann reveal how Uber's lobbyist played out his personal relationship with the Brussels minister in favour of Uber. Some of the messages exchanged by the politician and the lobbyist were of a sexual nature, according to De Tijd.
Smet sees no harm in his personal relationship with the Uber lobbyist around the time he launched the Brussels taxi plan, the politician told De Tijd. "Content-wise I have been very clear with him in every conversation: Uber only has a future in Brussels within a framework determined by the government, with respect for the status of the driver, transparency for the customer and data transmission to the government," says Smet.
Besides De Tijd, the Belgian media Knack and Le Soir are also part of the consortium reporting on Uber's dubious practices based on the leaked Uber files. The data leak includes over 124,000 documents, including memos, calendars, WhatsApp messages and other data spanning 2013 to 2017. The files were leaked to the British newspaper The Guardian, which shared the data with the ICIJ and 42 partner media.
(KOR)
Brussels region State Secretary Pascal Smet © BELGA PHOTO LAURIE DIEFFEMBACQ