Two out of three of Flemish municipalities have at least one cycle-friendly street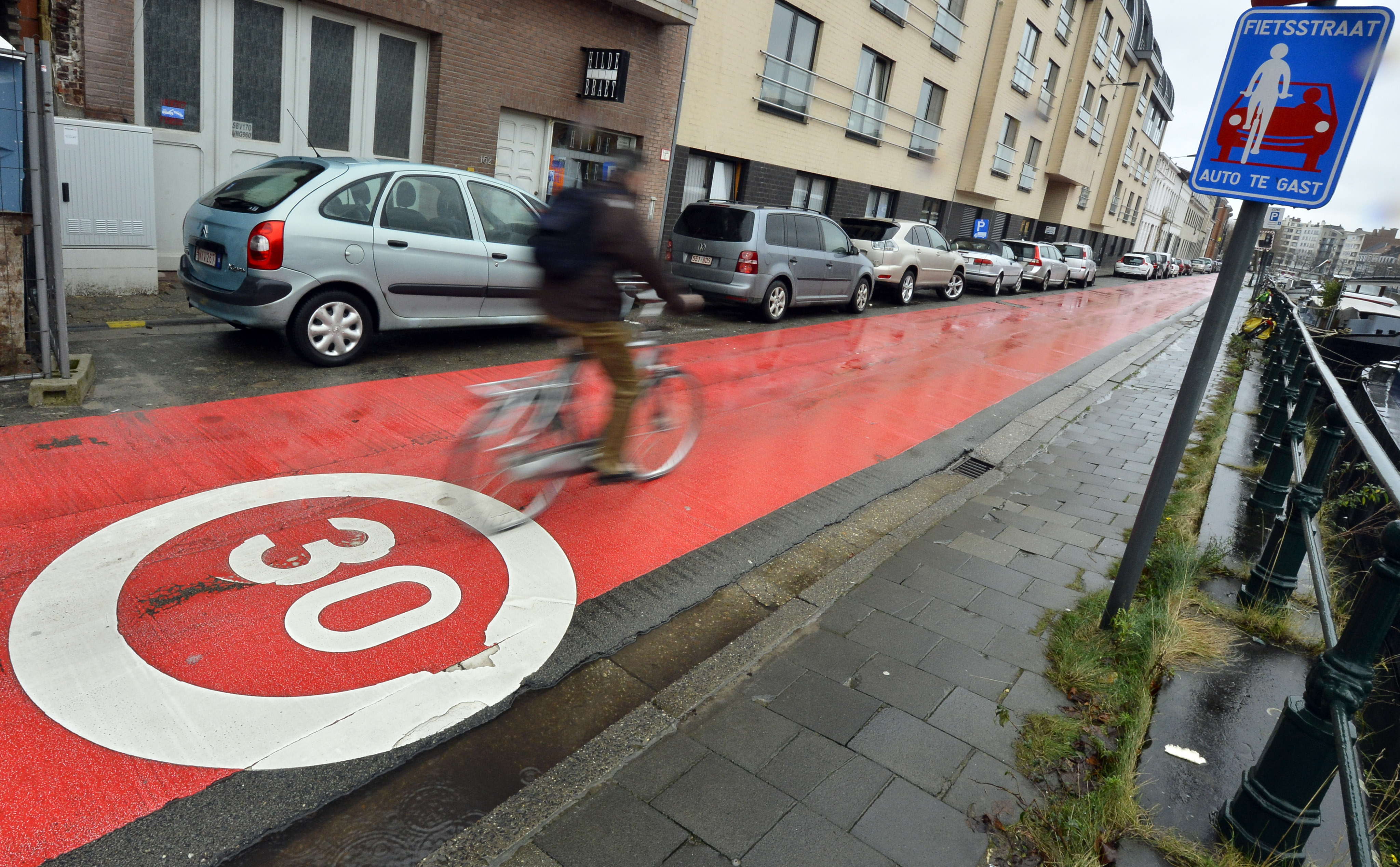 Ten years after Flanders created legislation to ensure streets that prioritize bicycles, two thirds of the region's municipalities (198 out of 300) now have at least one 'cycle street', where bicycles are prioritised over other vehicles, according to Flanders minister for Mobility, Lydia Peeters (Open VLD).
In Ghent, the first cycle street in 2011 aimed to create more space and visibility for bicycles in local traffic by forbidding drivers from overtaking cyclists, as well as limiting speed to 30 km/h. According to Fietsberaad Vlaanderen (the Flemish center of expertise for cycling), Flanders now has 619 kilometers of cycle streets, based on data from OpenStreetMap.
In contrast, Brussels only has 27 kilometers of cycle-friendly streets, and Wallonia just 23 kilometers. The most cycle friendly towns are Leuven with nearly 30 kilometers of cycle streets, followed by Mechelen (25 kilometers) and Deinze (19 kilometers).
"Both a cycle street and a cycle zone allow bicycle traffic to take up a central position on the road," says Peeters. "This makes the cyclist not only an active, but also a highly visible road user. It is a measure that increases capacity and safety for cyclists and can thus encourage people to take the bike to work, school or to the shop."
(TOM)
#FlandersNewsService
A cycling street in Ghent, Belgium. © BELGA PHOTO BENOIT DOPPAGNE