Two Belgians arrested after bizarre robbery at European art fair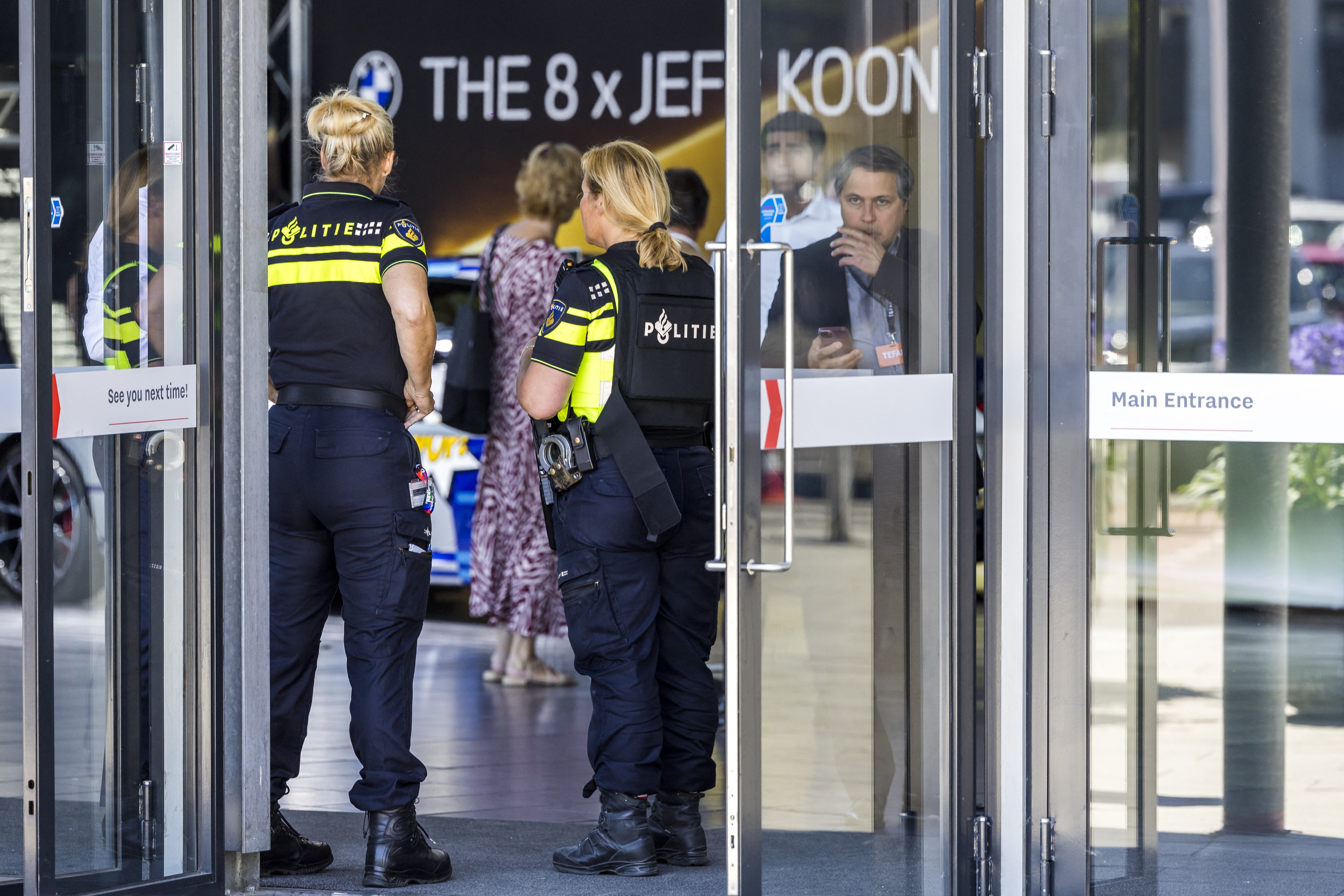 A bizarre and quite brutal armed robbery took place at the TEFAF art fair in Maastricht on Tuesday morning. The police arrested two Belgians on the nearby motorway. Two other suspects are still on the run. No one was injured, but the thieves did manage to get hold of some jewellery. Meanwhile, the spectacle is being widely reported on Twitter.
Footage shows one of the gang members brandishing a firearm, while another attacked the showcases and can be seen snatching objects and stuffing them into a bag. The faces of the four gang members were uncovered, although they were all wearing caps and blazers. It is also noteworthy that during the raid, one man sat on a nearby bench with his legs crossed and watched as the gang members fled past him. All four managed to escape.
Within minutes of the raid, the A2 motorway, which runs south through Maastricht to the Belgian border, was closed off. There, two of the four gang members, two Belgians, were arrested shortly afterwards. The two fled in a car with a Belgian number plate and are said to be aged 22 and 26. Two other suspects are still on the run.
In a statement, organisers reported that security teams had worked quickly to disarm one perpetrator and that police were on the scene within minutes.
"No one was injured during the incident. The strict security procedures of the fair were followed and all visitors were successfully evacuated," they said.
The fair was initially evacuated but later reopened. Some visitors were in shock and were offered psychological support.
The TEFAF fair is internationally renowned in the antiques and art world and attracts visitors from all over the world. It is not the first time that the art fair in Maastricht has been the target of a robbery. In 2010, a platinum ring with a pink sapphire was reportedly stolen from a London jeweller.
(AHU)
PHOTO ANP / AFP Marcel van Hoorn