Two Belgian museums listed for prestigious European award
7 December 2022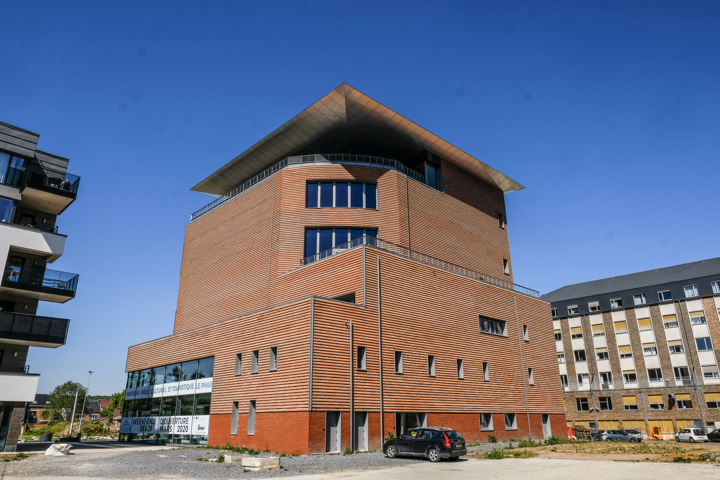 The nominees for the European Museum of the Year Award 2023 have been announced. This year, two Belgian museums have made the list of 33: the Andenne Museum Space and the FeliXart & Eco Museum in Drogenbos.
The European Museum Forum has been organising the annual European Museum of the Year Award (EMYA) on behalf of the European Commission since 1977. Museums that want to stand a chance of winning one of the coveted awards must apply and welcome judges for a visit. This year's grand prize, that of the European Council, has already been announced and goes to the Workers Museum in Copenhagen. The other awards will be presented on May 6th in Barcelona.
'Community museum' FeliX, located on the terrains of late painter-farmer Felix De Boeck in Drogenbos (Flemish Brabant province), combines a painting museum with a five-hectare nature reserve. Local residents participate in recreational and educational projects between the allotments, playground and petting zoo.
Located in the remarkable Le Phare building in Andenne (Namur province), the Espace Muséal d'Andenne or Andenne Museum Space (EMA) shares its roof with the local library and tourist office. Inside, visitors can admire archaeological finds from the nearby Scladina cave.
Four Belgian sites were considered for the 2022 awards: the University Museum of Ghent, the Royal Library of Belgium in Brussels, Musée L in Louvain-la-Neuve and the Migration Museum in Molenbeek. In 2021, the Gruuthuse Museum in Bruges received the award for "Europe's most welcoming museum".
(BRV)
Le Phare in Andenne, location of the Andenne Museum Space © BELGA PHOTO BRUNO FAHY