Record high electricity generated by wind and solar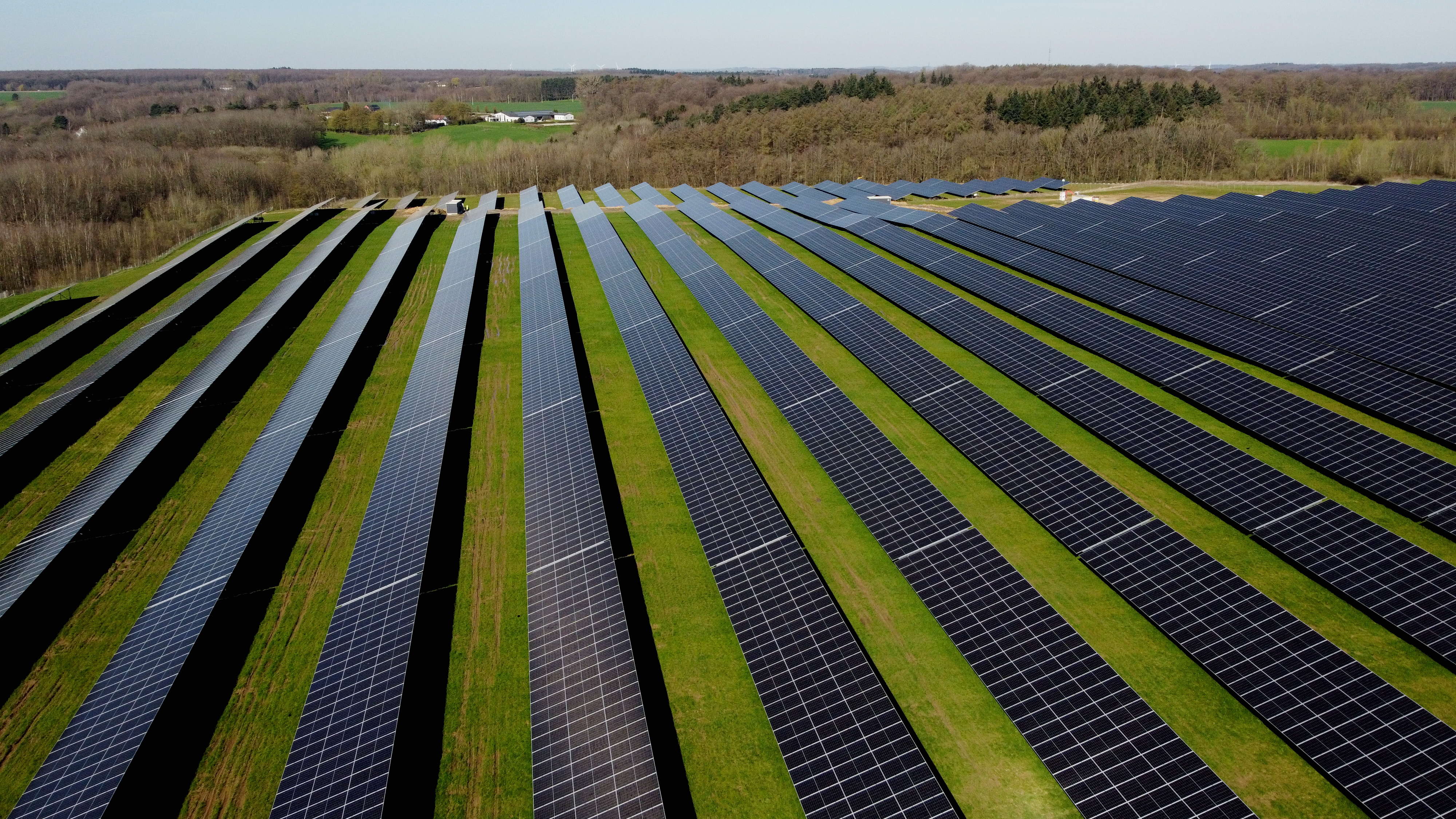 In 2022, wind and solar power accounted for 12 per cent of global electricity production. This is a new record, but the share remains lower than that of coal, according to a report by energy think tank Ember. In Belgium, electricity generation from renewable sources reached 27.4 per cent in January 2023.
Ember based its fourth Global Electricity Review on open data from the electricity sector in 78 countries, accounting for 93 per cent of global electricity demand. "Clean" energy sources (renewables and nuclear) accounted for 39 per cent of global electricity generation last year - a record high. Fossil fuels such as gas, oil and coal still accounted for more than 60 per cent of electricity production.
More than 60 countries get more than 10 per cent of their electricity from renewable energy, with the EU leading the way at 22 per cent. The Russian invasion of Ukraine and rising energy prices have forced governments to accelerate the transition to renewable energy.
Ember points out that the EU, which started early in the race towards renewable energy, is lagging in growth. For instance, wind power grew by 9 per cent in the EU, compared to 17 per cent worldwide. "In particular, the barriers for rapid deployment of onshore wind power need to be removed," the organisation says. However, the growth of electricity generated by solar power, at 24 per cent, was in line with global growth.
"The barriers for rapid deployment of onshore wind power need to be removed"
Electricity generated by coal rose 1.1 per cent and remains the largest source of electricity globally at 36 per cent. Greenhouse gas emissions from fossil fuels rose to 12 billion tonnes of CO2 equivalent (+1.3 per cent).
Experts believe 2022 could be the peak year for greenhouse gas emissions linked to the electricity sector. For 2023, they expect a slight decrease in electricity generation from fossil fuels (-0.3 per cent), while wind and solar power will continue to grow. In other words, from this year, greenhouse gas emissions from the electricity sector should start and continue to fall - making 2023 "the start of a new era".
For Belgium, electricity generation from renewable energy sources in January this year amounted to 2,324 GWh, or 27.4% of total gross electricity generation, according to statistics from the Federal Public Service Economy. The main contributions came from wind power (1,770 GWh) and solid biomass (268 GWh). In Flanders, green power production increased tenfold between 2005 and 2021, the Flemish government reports.
(BRV)
Aerial view of a solar panel installation in Braine l'Alleud, Belgium © BELGA PHOTO ERIC LALMAND