Twelve municipalities join forces against noise pollution at Liège Airport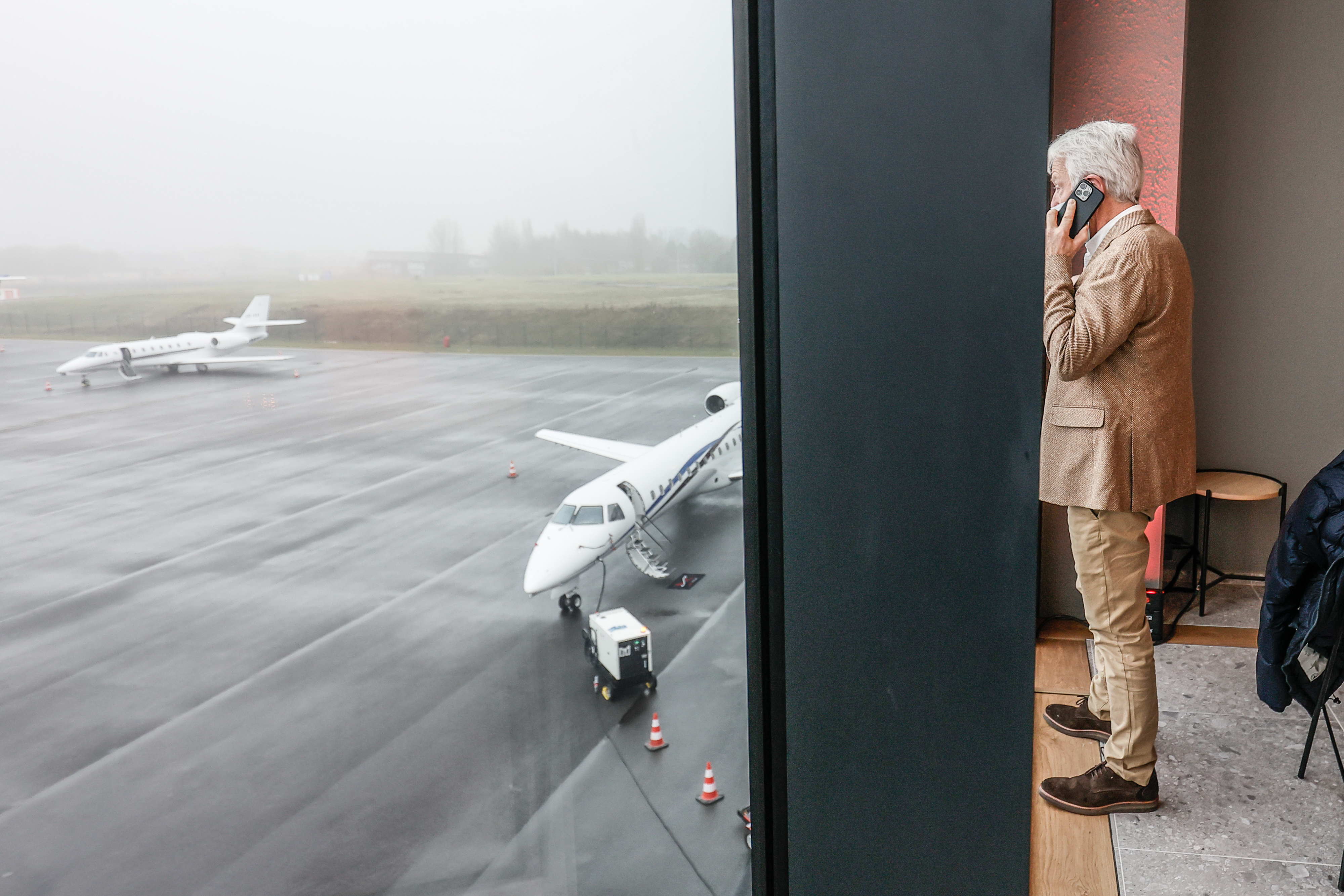 Twelve municipalities in the Belgian and Dutch province of Limburg are joining forces against ​ Liège Airport's expansion plans, because they fear more noise pollution.
The municipality of Riemst in the Belgian province of Limburg has appointed a lawyer to follow up the case on behalf of the twelve municipalities in the Belgian and Dutch region.
"We want to guarantee the night's rest of our residents," Mayor Mark Vos (CD&V) said at a press conference on Friday.
Liège Airport wants to extend the second runway from 2,340 metres to 3,286 metres in 2023, which will significantly increase the number of cargo and night flights. Because of the negative consequences for municipalities in the south of the Belgian and Dutch province of Limburg, the municipalities are now joining forces. The participating municipalities in Belgium are Gingelom, Heers, Tongeren, Hoeselt, Bilzen, Lanaken, Riemst and Voeren. Maastricht, Eijsden-Margraten, Gulpen-Wittem and Vaals are the participating Dutch municipalities.
"With the current expansion plans, the number of flights over our municipalities will more than double by 2040," Mark Vos claims.
The twelve municipalities have therefore called in the help of a lawyer with the aim of introducing a few more lenient measures than is currently the case. Among other things, they are asking for noise quotas to be imposed during the night and are arguing for a phased plan in which the noisiest aircraft are banned completely within a certain period. 
Environment minister Zuhal Demir (N-VA) earlier urged the South Limburg municipalities to each make their standpoint known. "Together we must send a signal to the Walloon government that we do not agree with this," the mayors say, who hope that their procedure will receive optimal support from Flanders.
(AHU)
#FlandersNewsService
© BELGA PHOTO BRUNO FAHY