Türkiye-Syria earthquake: death toll rises to 37,500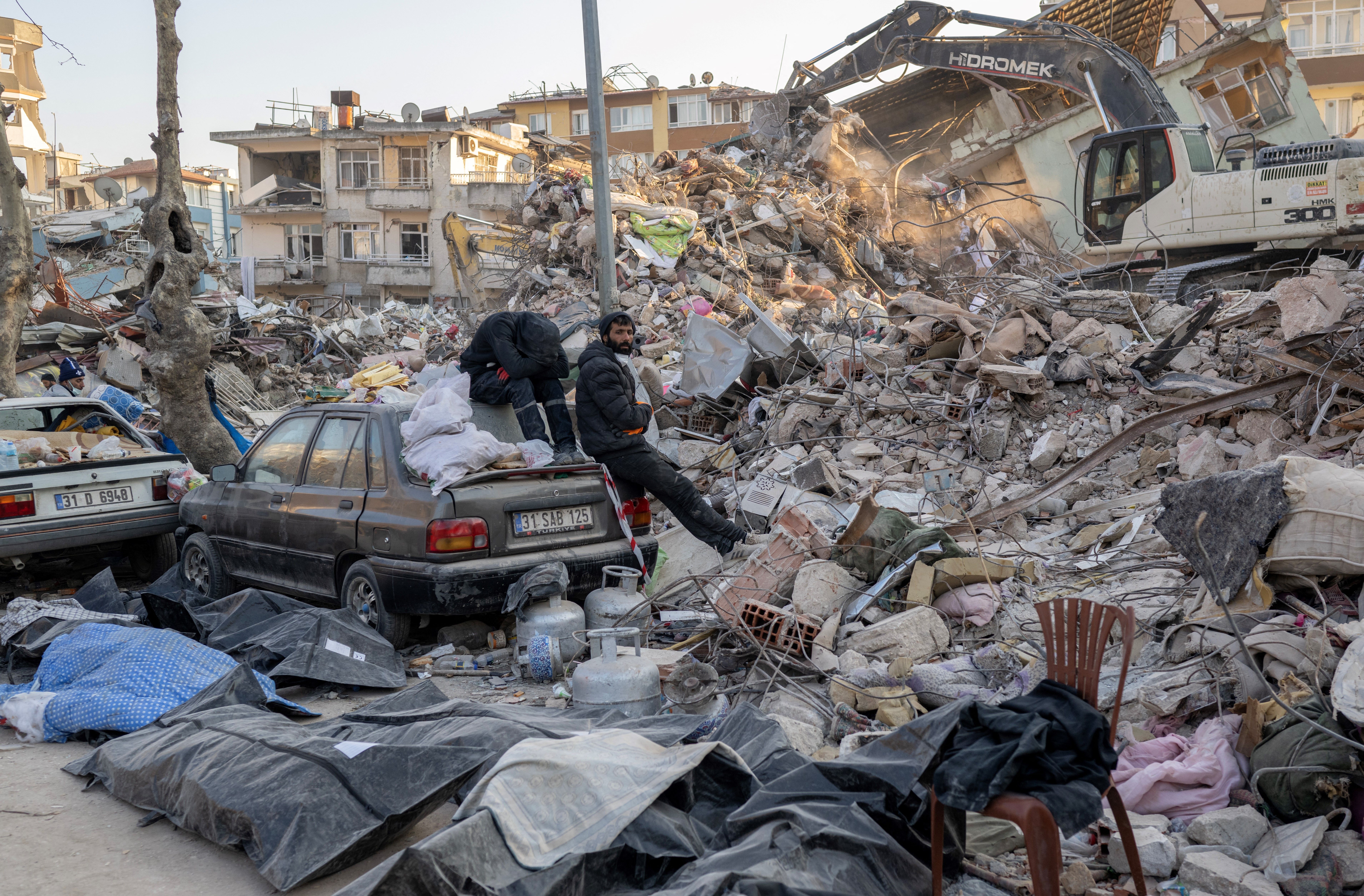 The death toll following the devastating earthquakes in Türkiye and Syria has risen to over 37,500, a week after the first earthquake. In Türkiye alone, 31,643 deaths have been counted, and another 80,000 were injured. At least 5,900 deaths have been counted in Syria, World Health Organisation (WHO) data shows. UN Emergency Relief Coordinator Martin Griffiths said that the final death toll will likely rise to over 50,000.
Despite the rising number of casualties, people are still being rescued. In the night from Sunday to Monday, seven more people were pulled from under the rubble. The first 72 hours after a disaster are considered crucial for finding people alive. It is very unlikely that people are still found a week later.
Nearly 35,000 people are currently engaged in rescue work, Turkish vice president Fuat Oktay said. Around 1.2 million people are housed in student houses, and 400,000 others have been evacuated from the disaster area.
52 trucks carrying UN aid have crossed the border into north-western Syria, announced the United Nations on Monday. This happened over four days last week. According to the UN, there is a dire need for heavy machinery capable of removing debris, medical supplies and shelter.
The UN Security Council is also meeting behind closed doors on Monday to discuss the humanitarian situation in Syria. Calls to open new border crossings to let in aid into the northwest of the country are growing louder. There is currently only one border crossing that the UN can use to deliver aid to non-government-held areas, and the Syrian government wants humanitarian aid to flow entirely through areas under its control.
"So far we have failed the people of north-western Syria," Griffiths acknowledged on Twitter. "They rightly feel let down" when they see humanitarian aid not arriving, and that failure must be "corrected as soon as possible". "We need to open more border crossings and deliver aid faster," he added.
© BULENT KILIC / AFP