Türkiye-Syria earthquake: B-FAST medical team treated over 40 patients on first day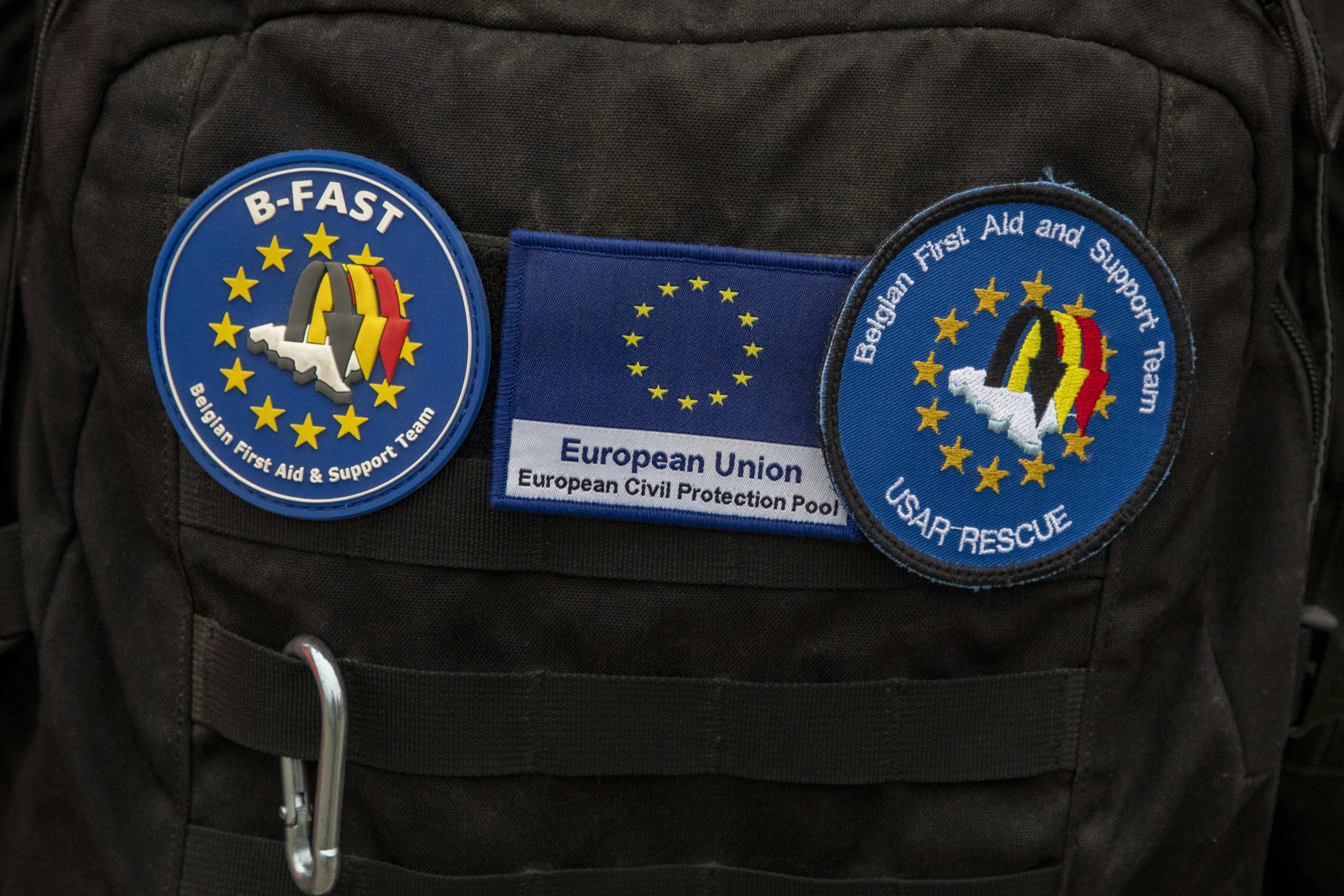 The Belgian field hospital in earthquake-shaken Türkiye received about 40 patients on the first day, according to the staff of the B-FAST medical team on site. The team of around eighty Belgian aid workers left for the country on Tuesday morning and set up a field hospital in Kirikhan.
The field hospital is self-sufficient and is equipped with several departments: triage, emergency, general surgery, obstetrics, paediatrics and radiology. There is also space to hospitalise 20 patients, a laboratory and a sterilisation room, as well as facilities for emergency workers.
"It is a field hospital, but it can be compared to a normal hospital," said B-FAST on-site coordinator Matthijs Samyn. "We operate 24/7 and can handle more than 100 patients a day. We can do seven major operations or 15 minor surgeries every day."
On Thursday evening, the field hospital was fully operational. "Since [Friday] morning, we have already had about 40 patients," said Jean-Charles de Schoutheete, an army trauma surgeon. People with fractures, breathing problems and skin problems also ended up at the field hospital. "For instance, there was a case of scabies," Schoutheete said. "Hygiene in the city is not optimal, so we expect more cases in the coming days."
Patients with chronic illnesses who could not continue their treatment also found their way to the Belgian hospital, including diabetics and people with hypertension. A heavily pregnant woman was also treated, as were six children with disease symptoms.
The field hospital was placed next to the hospital of Kirikhan, which is not fully operational. Communication also runs smoothly with Turkish aid workers. "Next week, we will evaluate whether the mission will be extended," Samyn added. If it is, the Belgian aid workers will be relieved. If the mission is discontinued, Belgium will donate the equipment on-site to an aid organisation or local government.
Aftershocks with a magnitude of greater than five are expected in hard-hit Turkish areas in the coming days. An aftershock can be felt about every four minutes in the most affected areas. So far, there have been more than 4,700 aftershocks, including 40 with a magnitude greater than four. The earthquakes have already claimed the lives of 38,044 Turkish people.
© BELGA PHOTO NICOLAS MAETERLINCK