Turkey-Syria earthquake: Several countries are offering help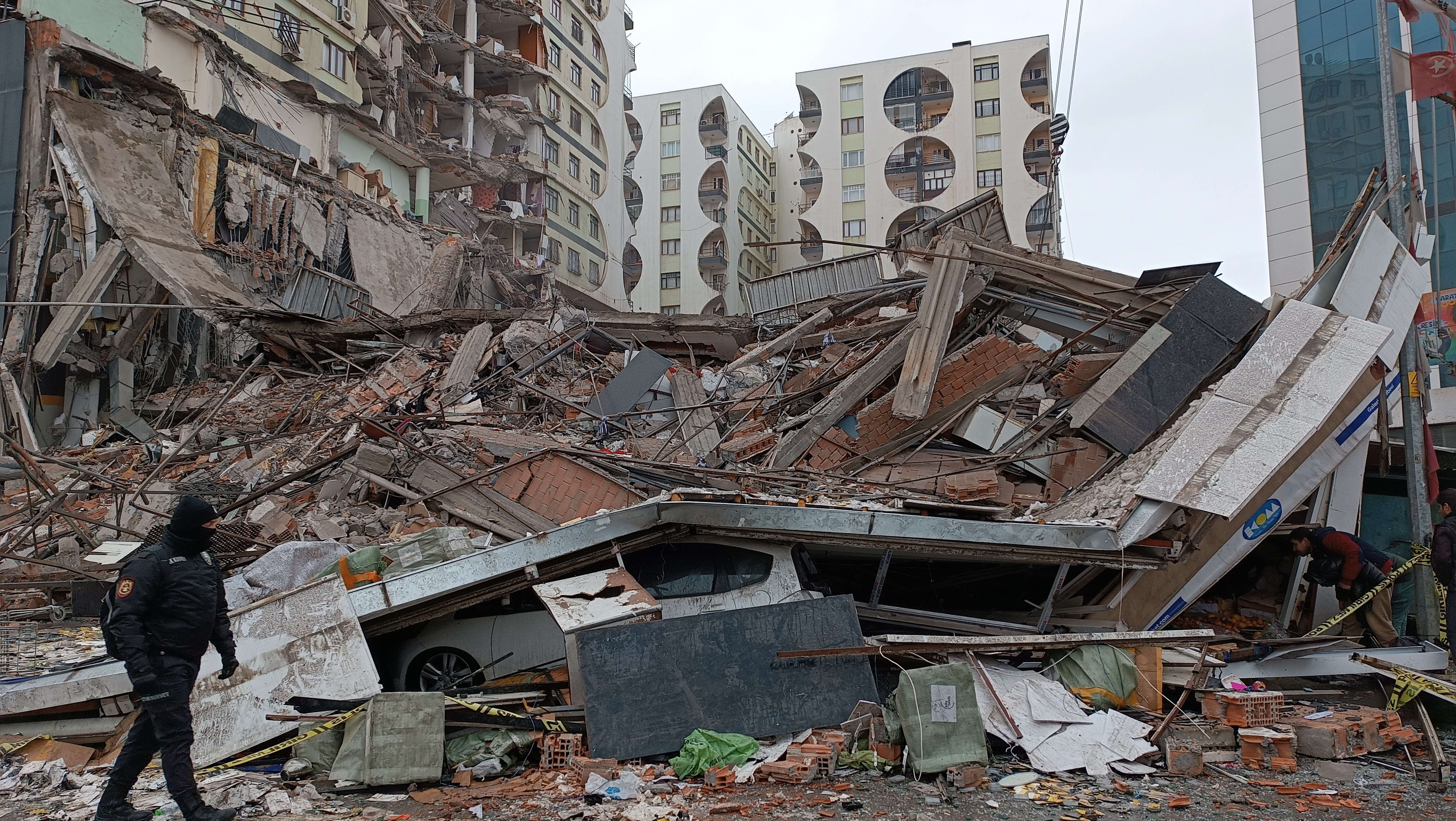 Following the deadly earthquake in Turkey and Syria, several countries have already offered their help. These include the Netherlands, Italy and Israel. Belgium is also ready to offer assistance.
Belgium is ready to offer aid to Turkey. Belgian Foreign minister Hadja Lahbib said on Monday without detailing the nature of the possible assistance. "Belgium is closely monitoring the situation. We stand in solidarity with Turkey and are ready to offer assistance," Minister Lahbib said. Government circles inform that the FPS Foreign Affairs is looking into the possibilities.
In the past, Belgium sent a B-Fast team to the scene after similar disasters abroad. B-FAST is an interdepartmental structure that organises the dispatch of Belgian emergency aid abroad. This aid is usually coordinated at the European level.
Meanwhile, it has emerged that around 200 Belgians are registered with the FPS Foreign Affairs in the region affected by the massive earthquake in Turkey and Syria, and some eight people have indicated that they are currently travelling in the region. However, there is no info on possible Belgian victims.
The death toll from the massive earthquake, with a magnitude of 7.8, is rising rapidly. According to the US earthquake observatory USGS, the earthquake occurred at 4.17 am local time (2.17 am Belgian time), at a depth of about 18 kilometres. The epicentre was in Turkey's Pazarcik district in the southeastern province of Kahramanmaras and could be felt in as many as ten provinces.
International support
Turkey and Syria can count on more and more international support. For instance, the Italian government announced that the Italian Civil Protection will assist. Prime minister Giorgia Meloni closely monitors the disaster zone situation and expresses sympathy for those affected. German Chancellor Olaf Scholz also announced sending aid to the areas affected and said he "sympathises with the bereaved families".
The Netherlands will send a so-called Urban Search, consisting of people from the police, fire brigade, ambulance and defence. Prime minister Mark Rutte, meanwhile, phoned Turkish President Recep Tayyip Erdogan to convey his condolences.
Swedish Prime minister Ulf Kristersson also conveyed his condolences to Erdogan via Twitter. He also said that Sweden stands ready to provide support. Greek Prime minister Kyriakos Mitsotakis said he will "immediately" provide aid to the affected areas. Other countries that have pledged aid include Romania, France, Poland, Spain and Finland.
European rescue teams
The European Union is sending rescue teams to Turkey, European Crisis Management Commissioner Janez Lenarcic revealed. "Teams from the Netherlands and Romania are already on their way," Lenarcic said via Twitter. A European Commission spokesman informed that this support was in response to a request from Turkey.
Help outside Europe
Aid is also being offered outside Europe. Israel, for example, has already declared its intention to provide humanitarian assistance. Israeli Defence minister Joav Galant has reportedly ordered the army and defence ministry to prepare for it.
For his part, Russian President Vladimir Putin has informed his Syrian counterpart Assad that Russia is ready to help, according to the state news agency TASS. In addition, Russia's Emergency Situations Ministry promised to send two planes with rescue workers.
NATO Secretary-General Jens Stoltenberg wrote on Twitter Monday morning that Turkey will receive help from its NATO partners. Currently, allies are mobilising support, he stated. Stoltenberg said he is in contact with Turkish President Erdogan and his foreign minister Mevlut Cavusoglu.
© Ahmet Yukus/Depo Photos via ZUMA Press Wire