Trump enters not guilty plea to 4 charges in Washington court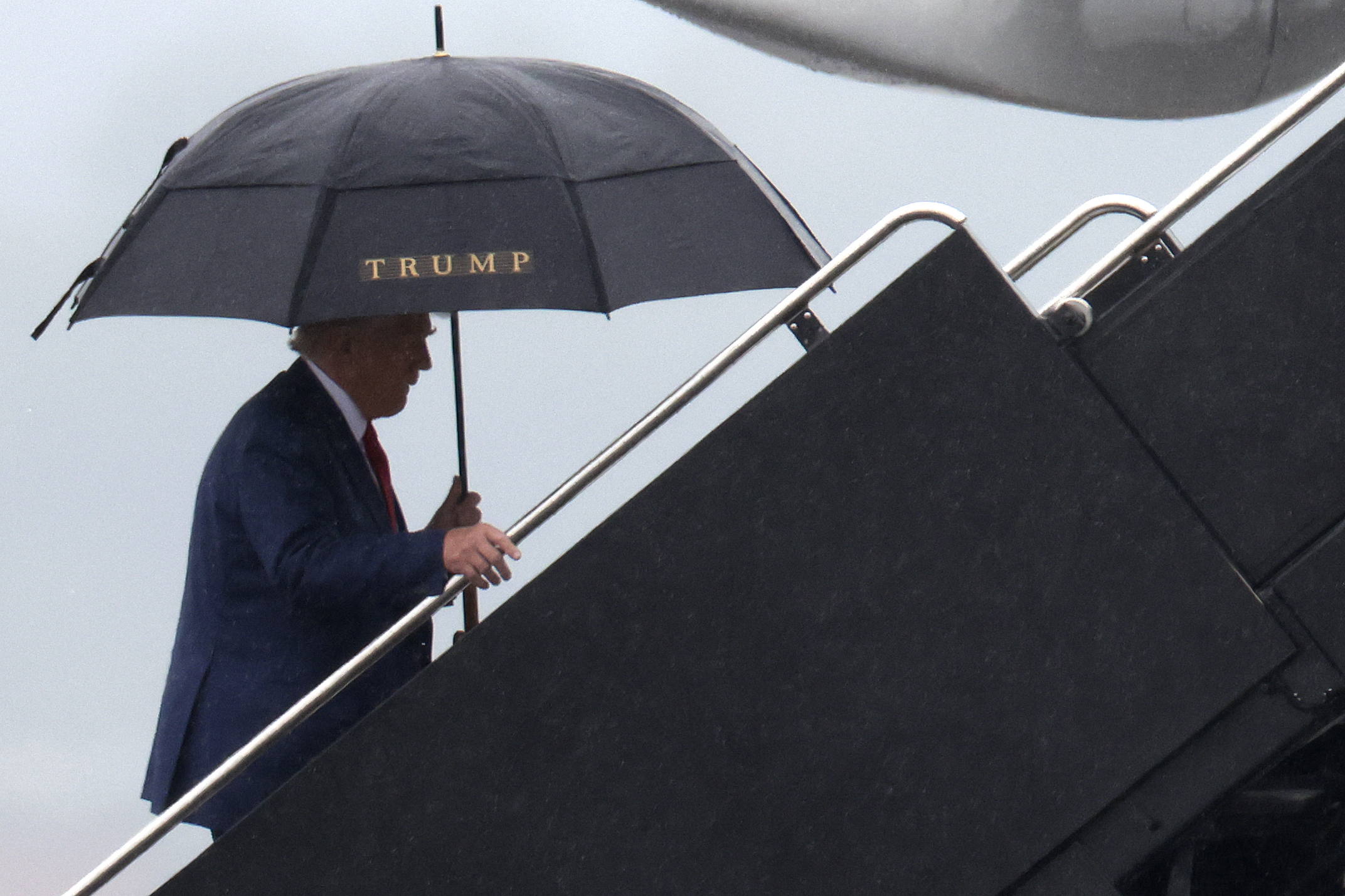 Former US president Donald Trump pleaded not guilty to charges relating to attempts to influence the 2020 election in a federal court in Washington on Thursday.
Judge Moxila Upadhyaya read the charges, after which the 77-year-old Republican pleaded not guilty. Upadhyaya has set the first hearing in the case for August 28.
Before Trump left Washington by plane, he made a statement to the press. "It is a very sad day for America," he said, dismissing the case as politically motivated. "We cannot let this happen in America."
The charges
Trump is charged with conspiracy to defraud the United States, conspiracy to obstruct an official proceeding, obstructing and attempting to interfere with an official proceeding and conspiracy against rights. The indictment also pertains to six unnamed co-conspirators.
The trial follows a massive investigation by Special Counsel Jack Smith after the November 2020 election and the 6 January 2021 storming of the Capitol.
Trump maintains that he was lost his bid for re-election in 2020 because of fraud. In the run-up to Thursday's hearing, he posted on his social media platform Truth Social: "I am now going to Washington DC to be arrested for challenging a corrupt, fraudulent and stolen election."
Heavy security measures were taken for the hearing, including increased police presence and barricades around the court.
Trump is the first former president to appear in court in the US and has already been charged in two other cases. Smith has previously accused him of illegally withholding confidential government documents in another case. In addition, Trump was sued in New York in March for paying hush money to adult performer Stormy Daniels.
Trump remains the Republican party favourite for the 2024 election.
A poll by ABC News showed that 65 per cent of American adults think the charges Trump faces are serious and 52 per cent believe it is right that he has been charged.
© WIN MCNAMEE GETTY