'Triangle of Sadness' dominates European Film Awards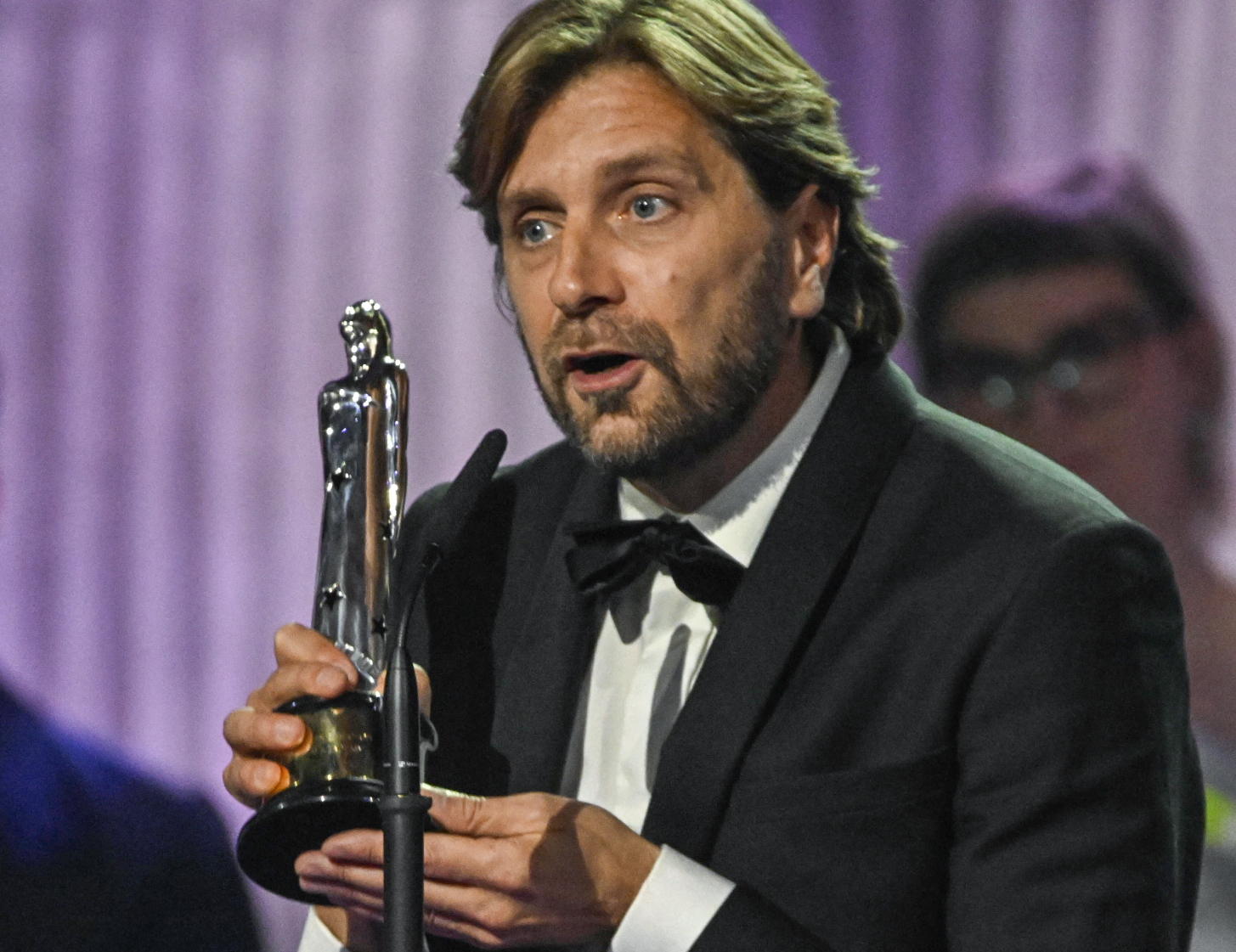 Ruben Östlund's tragicomedy 'Triangle of Sadness' emerged as the big winner at the 35th European Film Awards in Reykjavik, Iceland. The film was nominated for four awards and won in all categories, namely best film, best director, best screenplay and best actor.
Belgian director Lukas Dhont, whose film 'Close' was also nominated four times, returned home empty-handed. 'Close' revolves around a friendship between two 13-year-old boys that is suddenly disrupted. The Belgian filmmaker's feature premiered at the Cannes Film Festival in May and has been awarded multiple times. 
In the category of best European film, 'Triangle of Sadness', a brilliant satire about class struggle, competed against 'Close', but also against 'Alcarras' by Carla Simon, 'Corsage' by Marie Kreutzer and 'Holy Spider' by Ali Abbasi.
At the start of the ceremony, Swedish director Ruben Östlund, who was on stage to receive the award for best director, paid tribute to Charlbi Dean. Dean, who played one of the lead roles in "Triangle of Sadness", died suddenly in August at the age of 32.
The award for best actor went to Croatian-Danish actor Zlatko Buric ('Triangle of Sadness'). Luxembourg's Vicky Krieps received the award for best actress for her portrayal of Empress Sissi in "Corsage" by Austrian director Marie Kreutzer. 
Presented by the European Film Academy every year since 1988, the European Film Awards are the most important film awards for the European film industry, sometimes referred to as the European Oscars. 
Ruben Östlund with his European Director 2022 award for his film "Triangle of Sadness" at the 35th European Film Awards in Reykjavik on December 10, 2022 © Halldor KOLBEINS / AFP