Trial against Flemish nationalist youth movement Schild & Vrienden begins on Tuesday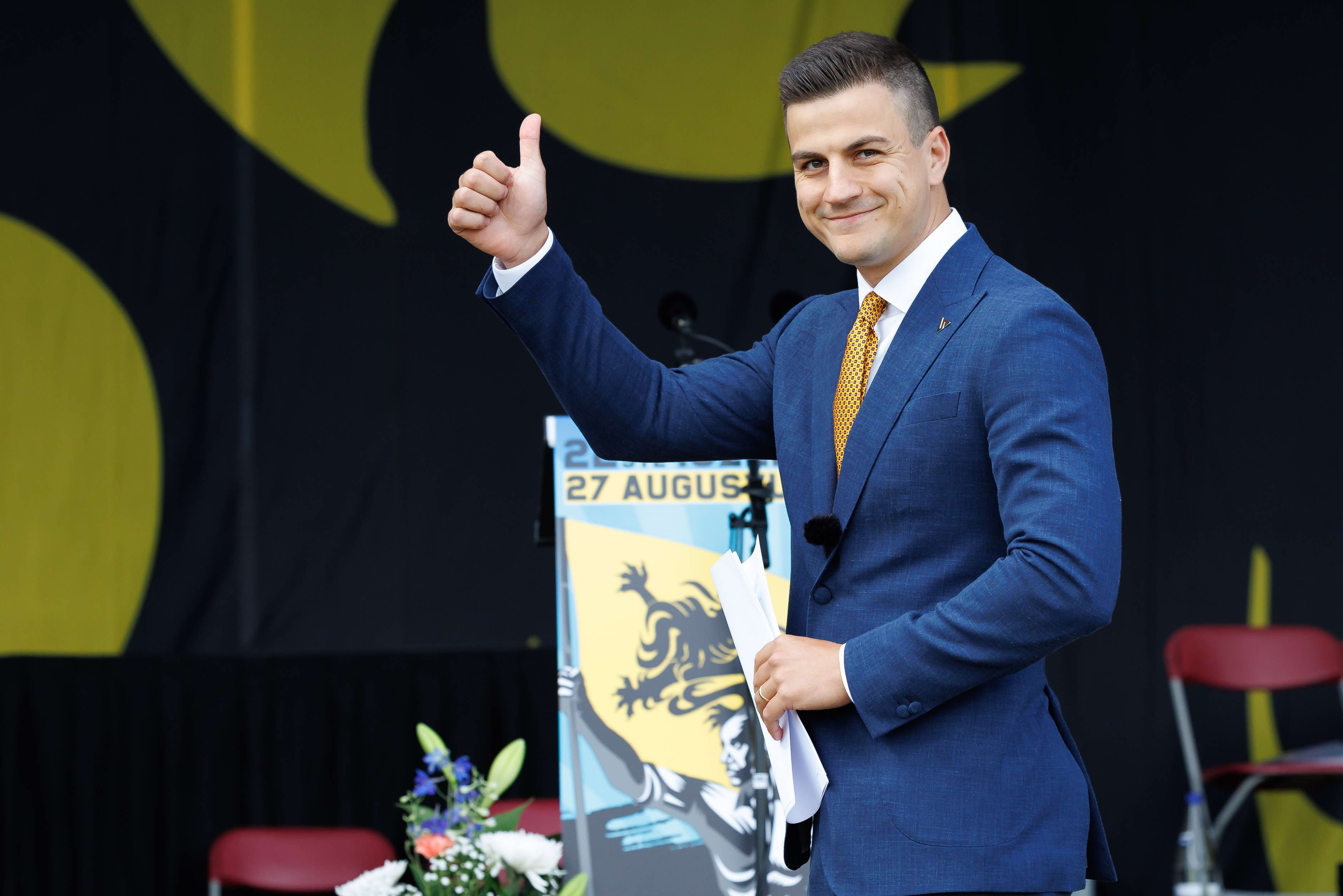 Dries Van Langenhove, leader of the Flemish nationalist youth movement Schild & Vrienden, is due to appear at Ghent Criminal Court on Tuesday with six other members. They face charges including incitement to hatred and violence for allegedly exchanging racist, sexist and anti-Semitic messages in a chat group.
The seven are on trial for violating the Anti-Racism Act. Six face charges of denying, minimising or approving the Holocaust. Van Langenhove is also accused of violating the Weapons Act after a raid on his house found pepper spray, which he also sold.
Theoretically, racism and negationism each carry a maximum sentence of one year in prison. For illegal possession of weapons, Van Langenhove risks five years. In addition, the accused risk fines.
Rise to fame
Van Langenhove founded Schild & Vrienden while a law student in 2017. The movement became known to the public a year later when the Flemish public broadcaster VRT aired a news item showing a disturbing image of the organisation. Despite being confronted with racist, sexist and anti-Semitic messages from the chat group, Van Langenhove denied everything.
Van Langenhove became politically active in 2019 when the far-right Vlaams Belang recruited him as list leader for the province of Flemish Brabant ahead of the federal and regional elections. After several years as a federal MP, Van Langenhove stepped down from politics earlier this year, saying he had "always felt more like an activist than a politician". As a result, he lost his political immunity.
Van Langenhove is due to stand trial on Tuesday with six other members of Schild & Vrienden. They are considered direct lieutenants, members of the movement's hard core. The public prosecutor originally wanted to charge 12 members. However, five were not sent to court and were given suspended sentences.
#FlandersNewsService | Dries Van Langenhove © BELGA PHOTO KURT DESPLENTER
Related news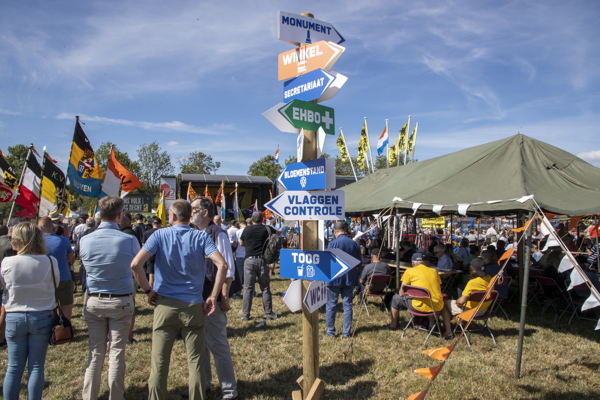 IJzerwake: Right-wing sympathisers' controversial annual gathering
At the end of August, Ypres will again be the scene of the annual IJzerwake, a weekend gathering of far-right sympathisers. The event began as a protest against the IJzerbedevaart, a yearly pilgrimage to commemorate the fallen Flemish soldiers of the First World War, after it changed its message from "Never Again War, Self-Government and God's Peace" to "Peace, Freedom and Tolerance".
www.belganewsagency.eu