Train punctuality in Belgium at lowest level since 2018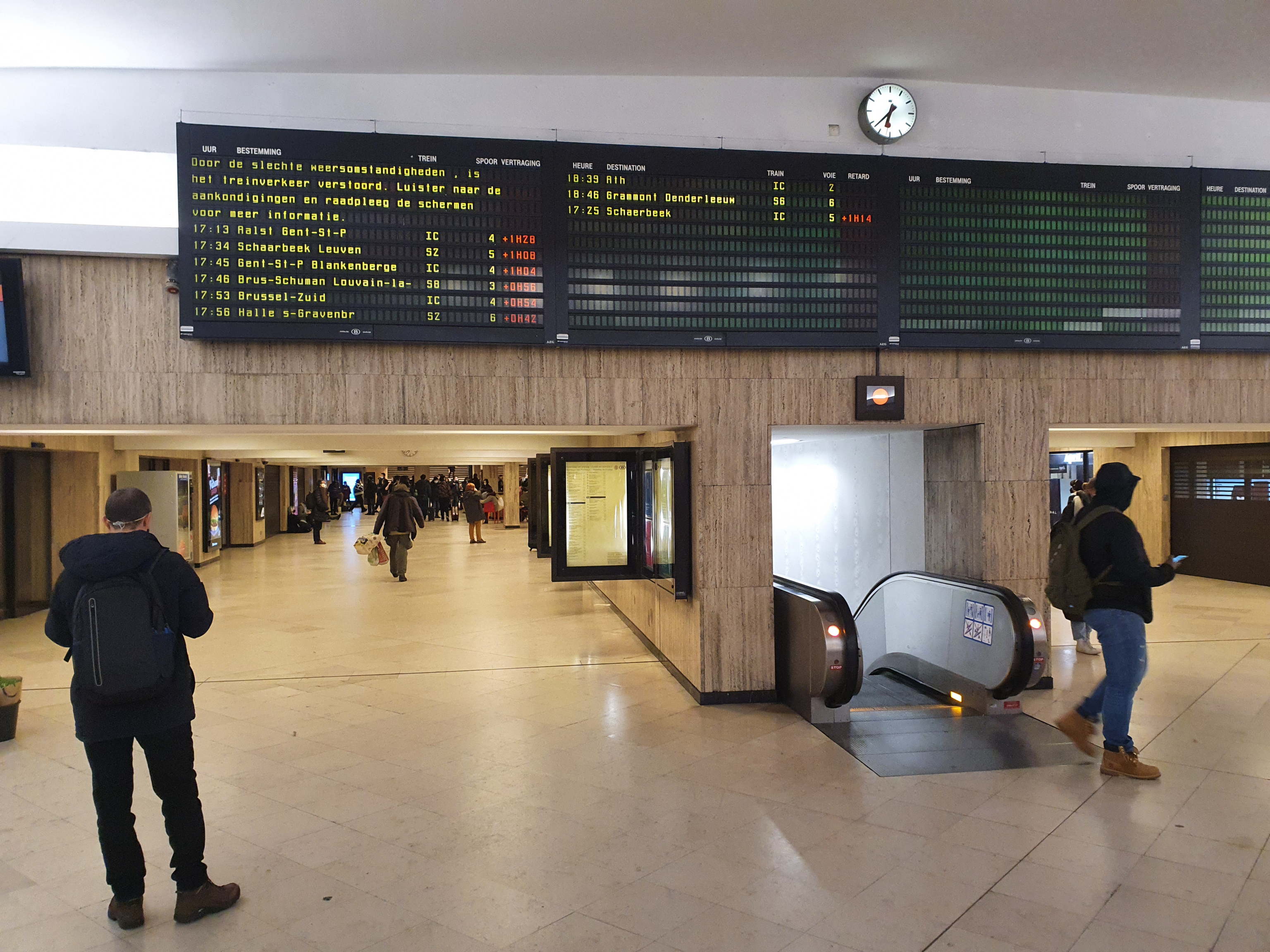 For the first time since 2018, train punctuality in Belgium dipped below 90 percent, according to figures of rail infrastructure manager Infrabel. Just 89.2 percent of trains arrived on time in 2022, compared to 92.6 percent in 2021 and 93.6 percent in 2020. When the more than 44,000 cancelled trains are taken into account, train punctuality drops further to 86.3 percent.
Every train that arrives at its terminus with a delay of less than six minutes is considered punctual by the SNCB, the national railway company of Belgium.
December 2022 saw more than 321,000 minutes of delays, with barely 84.8 percent of trains arriving on time. That is the worst percentage since November 2018. More than 5,600 trains were cancelled in December, the highest amount in years.
The delays are mainly attributed to third parties (40.8 percent), which includes track walkers and accidents. But the SNCB (34.8 percent) and Infrabel (20.2 percent) are also to blame.
A board with cancelled trains at Brussels central station. © BELGA PHOTO HENDRIK DEVRIENDT