Track Cycling World Championships: Lotte Kopecky takes gold in Elimination Race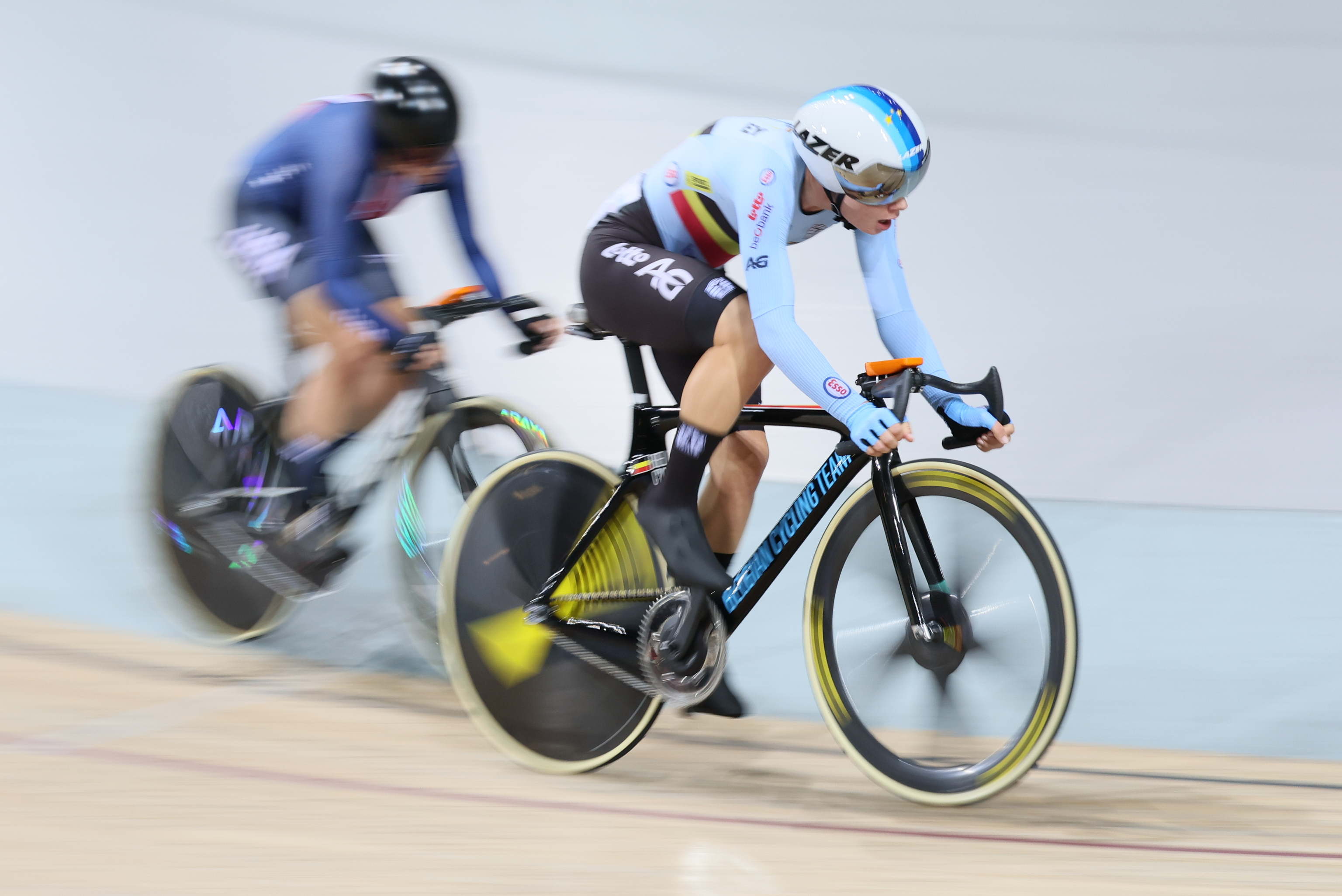 Belgian track cyclist Lotte Kopecky (26) won the world title in the elimination race on Thursday on the second night of the track cycling world championships in Saint-Quentin-en-Yvelines, France. She is the first Belgian to win the title.
Kopecky came to the start of the women's World Championship Elimination race as one of the top favourites. The Belgian cyclist is reigning European champion in the event and was outgoing vice-world champion. Last year's winner, Italian Letizia Paternoster, did not defend her world title in Saint-Quentin-en-Yvelines.
As at the European Championships, the elimination race was rocked by several crashes, leading to a restart and neutralisation and to Japanese cyclist Yumi Kajihara's elimination from the race. Kopecky survived all eliminations and faced a duel with Italy's Rachele Barbieri for the gold medal. Kopecky took gold with a long-distance sprint, Barbieri had to settle for silver and American rider Jennifer Valente took bronze.
Kopecky will also ride the omnium (Friday), the team race (Saturday) and the points race (Sunday) later this World Cup.
Lotte Kopecky finishes first at the Women's elimination race track cycling event at the 2022 world championships track cycling in Saint-Quentin-en-Yvelines, France © BELGA PHOTO BENOIT DOPPAGNE