Tomorrowland organises sustainability conference just before final weekend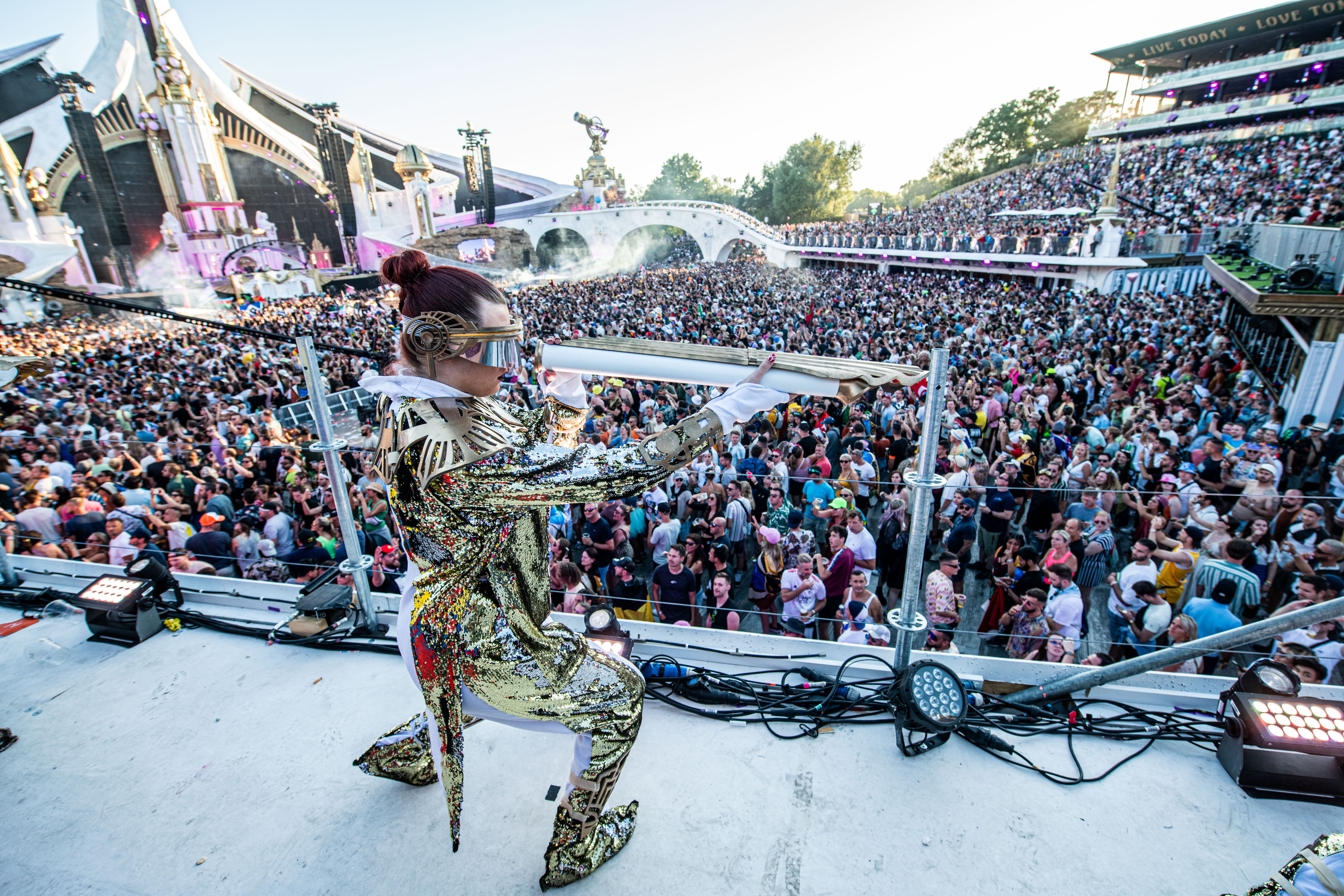 The Love Tomorrow sustainability conference takes place on Thursday at the Tomorrowland festival grounds in Boom, a day before the last of three festival weekends gets underway. Speakers on the programme include Israeli historian Yuval Noah Harari and Dutch Vice-President of the European Commission Frans Timmermans.
Love Tomorrow is a Tomorrowland organisation that has been setting up projects on sustainability since 2013. The initiative also wants people to think about health, respect and innovation. This year, for the first time, it is organising a real conference in one of the festival tents. The aim: to inspire and motivate as many visitors as possible, whether festival-goers or not, to do more in the fight against climate change, for example.
Freedom Stage
On Thursday, the Freedom Stage features dozens of speakers from around the world, from business leaders and inventors to experts from think tanks and academia. The lectures covered topics such as microplastics, waste and circularity, a possible tax shift from labour to consumption and the use of raw materials, sustainable energy as a basic right and how we can reconnect people with the planet they live on.
The fact that the annual festival itself also produces a lot of waste and exhaust fumes does not go unnoticed either.
"We are aware of the ecological footprint we leave behind with such a large festival that is built up temporarily," organiser Joris Beckers tells VRT NWS. "There is a lot of freight traffic and energy consumption, and we have now mapped out those pain points so that we can also take targeted action in the area of sustainability."
Once Upon I.A.
Tonight, Love Tomorrowland is also experimenting with short films made by artificial intelligence. What happens when you ask an artificial intelligence algorithm to play with the ideas of Yuval Noah Harari? 'Once Upon I.A.', an experimental animated video made entirely from images generated by artificial intelligence, will premiere at the conference on Thursday evening, .
Anyone who cannot make it to Boom but still wants to follow what is happening at Love Tomorrow can visit Tomorrowland's YouTube channel or the Tomorrowland website.
(AHU)
#FlandersNewsService
© BELGA PHOTO JONAS ROOSENS