To curb violence, Belgian Interior Minister proposes football clubs to take responsibility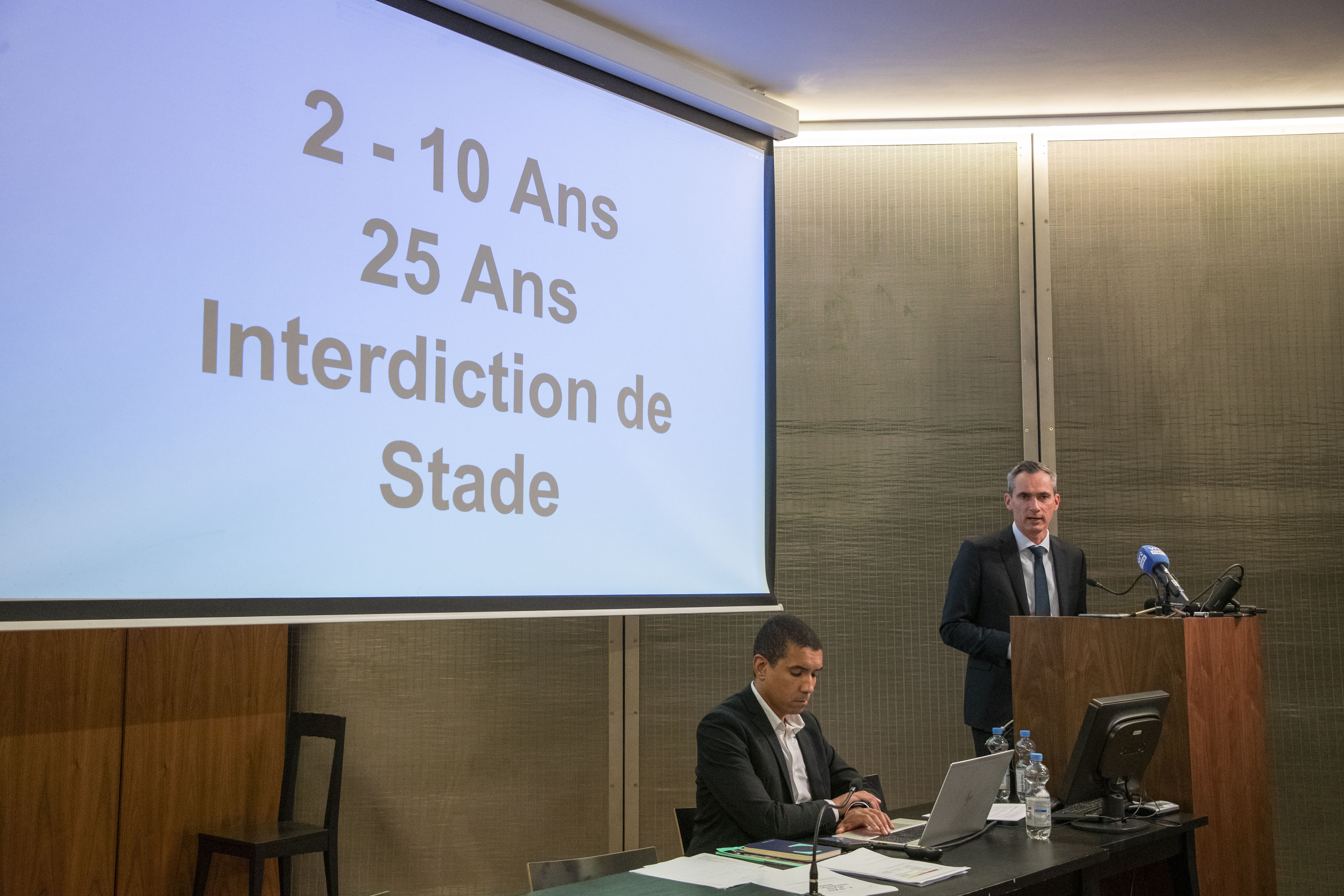 Following repeated violence incidents this season, Belgian Interior minister ​ Annelies Verlinden proposed to tighten the football law at a meeting ​ this Monday 14 November with Belgian professional clubs in the Dossin barracks in Mechelen. She highlighted that clubs should take more responsibility to avoid violence in the stadiums and announced a preliminary draft that has yet to be submitted to the government.
 "Safety in the stadiums starts with the clubs," Verlinden said. Her proposal mentions that clubs will be subject to stricter controls and penalties if they find deficiencies in their camera systems, fail to comply with ticketing regulations or take insufficient precautions to keep pyrotechnic materials out of their stadiums.
"Some supporters are putting the safety of many at risk and are again causing image damage to the football world. The previously announced tightening of the football law is therefore highly necessary," added Verlinden.
Joint approach
Last weekend the first-division match between Charleroi and KV Mechelen had to be stopped due to the fans' behavior and the match was abandoned after Charleroi fans threw flares onto the pitch. "No one has a miracle solution, the only answer is a joint approach by all actors," said the minister.
Supporters who are caught for criminal behaviour, such as pyro use, racism or xenophobia in the stadium, will also be punished more severely in the new proposal. For example, the maximum stadium ban will be increased from five to ten years. The stricter law will also impose heavier penalties for acts of violence against stewards or aid workers.
The basis of the approach was laid in May 2022, with the action plan "Together for safe football". The plan arose from a collaboration between the police, the professional clubs, the Pro League, the Belgian Football Association (KBVB) and the FPS Home Affairs.
"I am counting on the commitments made by all partners in the action plan, launched in May 2022, to be fulfilled. And that everyone takes their responsibility. I also hope that the tightened football law can be quickly approved by the government and parliament," Verlinden summarizes her initiative.
(VIV)
#FlandersNewsService | New Pro League CEO Lorin Parys (R) on tackling violence in stadiums on 14 November 2022 © BELGA PHOTO (NICOLAS MAETERLINCK)