Tintin drawing worth millions to be exhibited in Brussels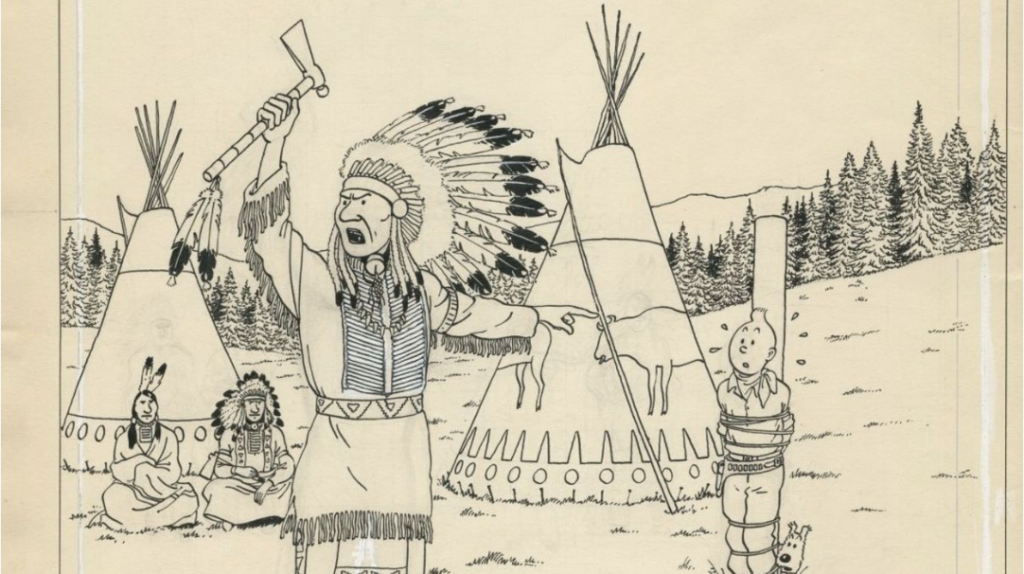 An original drawing of the cover of Belgian illustrator Hergé's 1942 "Tintin in America" will go under the hammer in Paris in February. But before being sold, the work (estimated at €2.2-€3.2 million) will be exhibited in Brussels from 10-14 January, auction house Artcurial announced on Wednesday.
The French auction house, specialised in works of art and collectables, will auction the large format Hergé drawing in France for the "Tintin in America" edition on 10 February.
"This large drawing, in India ink, was used in 1946 for the cover of the colour edition of this album. It is still published on the cover today. It is an exceptional work that will have fascinated several generations of readers without losing its modernity," explained Vinciane De Traux, director of Artcurial Brussels.
"Tintin in America" is the third volume of Tintin and one of the best selling comics of the series. Tintin was published in the Belgian newspaper "Le Petit Vingtième" in black and white from 1932 until the newspaper's collapse in 1940.
In 1942, Franco-Belgian comic-book publishing house Casterman opted to publish Tintin with a full-page colour cover. In 1946, the drawing in question was published on the first colour edition of Tintin in America. The drawing remains on the current cover.
Fans of Tintin will be able to view the drawing on 10-14 January at Artcurial Brussels, on Avenue Franklin Roosevelt 5, near Jardin de l'Abbaye de la Cambre.
Tintin in America © BELGA PHOTO