Tintin drawing sold for €2.16 million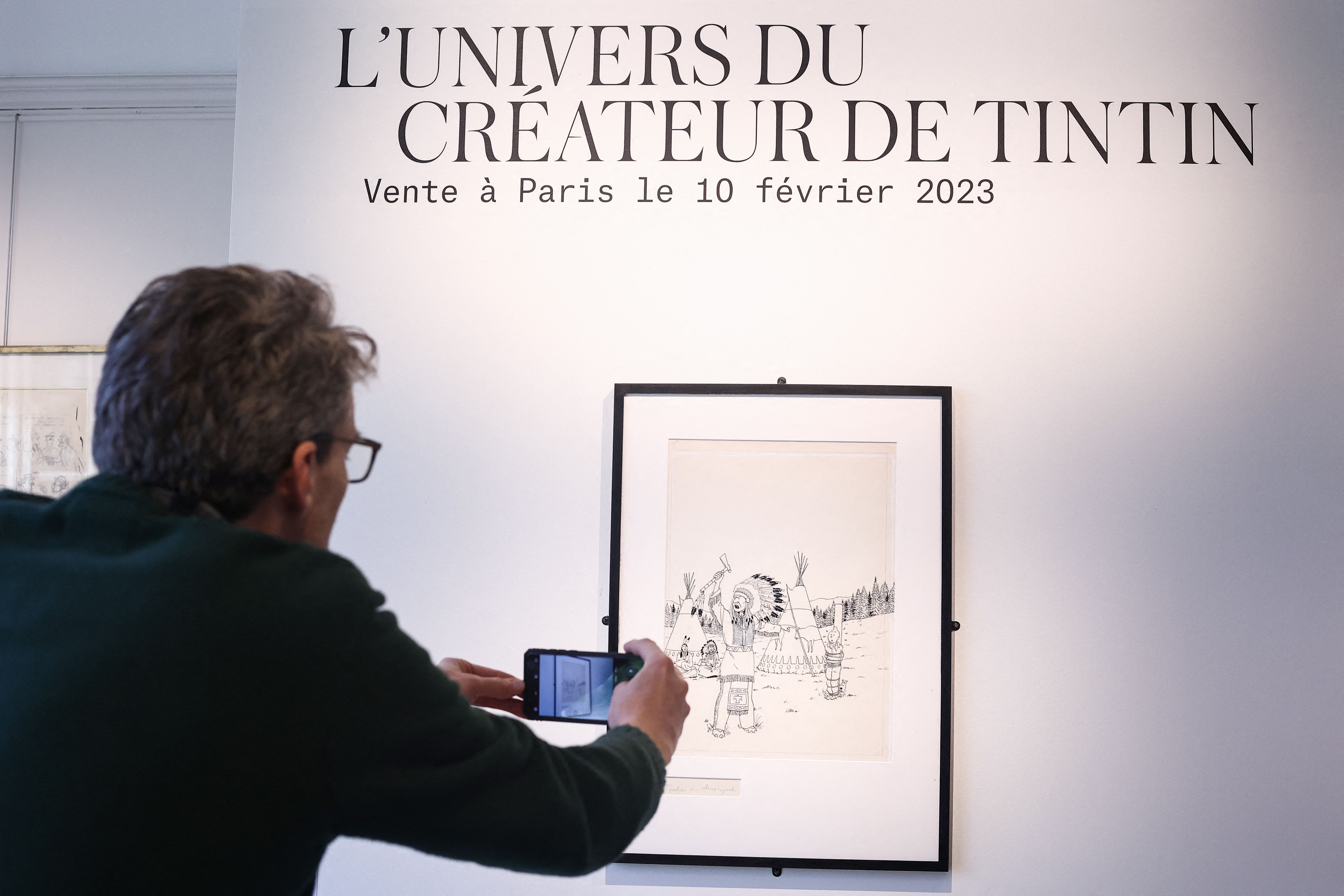 An original drawing by Hergé from 1942 for the cover of 'Tintin in America' was sold for €2.16 million in Paris on Friday. The sales price is a "world record for an original black-and-white drawing by Hergé," auction house Artcurial said in an announcement.
Originally estimated at between 2.2 and 3.2 million euros, it shows a tall American Indian chief in a traditional dress pointing an accusing finger at a bound Tintin with one hand and brandishing an axe with the other. The drawing is particularly valuable because of its large size, 52.3 by 36 cm.
The buyer has insisted on remaining anonymous, and the auction house only specified that it was a Belgian collector.
In January 2021, Artcurial had recorded a world record sale with Hergé's illustration of the original cover of 'The Blue Lotus'. The 1936 drawing was sold for €3.2 million.
The drawing sold on Friday is actually not the original cover of 'Tintin in America'. The album where Tintin goes to Chicago and deals with the underworld first appeared in black and white in 1932, with a cover of Tintin dressed as a cowboy, then another after 1937 where the hero rides a galloping horse.
Hergé redrew the cover in 1942, this time with the young hero attached to a pole. This image would become world-famous when it adorned the colour version of the album, published in 1946, and constantly reissued since then, with tens of millions of copies in total.
'Tintin in America' is one of the greatest successes of the series, alongside 'Tintin in the Congo', 'The Blue Lotus' and 'We Walked on the Moon'.
The original 1942 drawing by Hergé for the cover of 'Tintin in America' at auction house Artcurial in Brussels, ahead of its auction in Paris on February 10 © Kenzo TRIBOUILLARD / AFP