Three Belgian scientists in the running for the 2022 European Inventor Award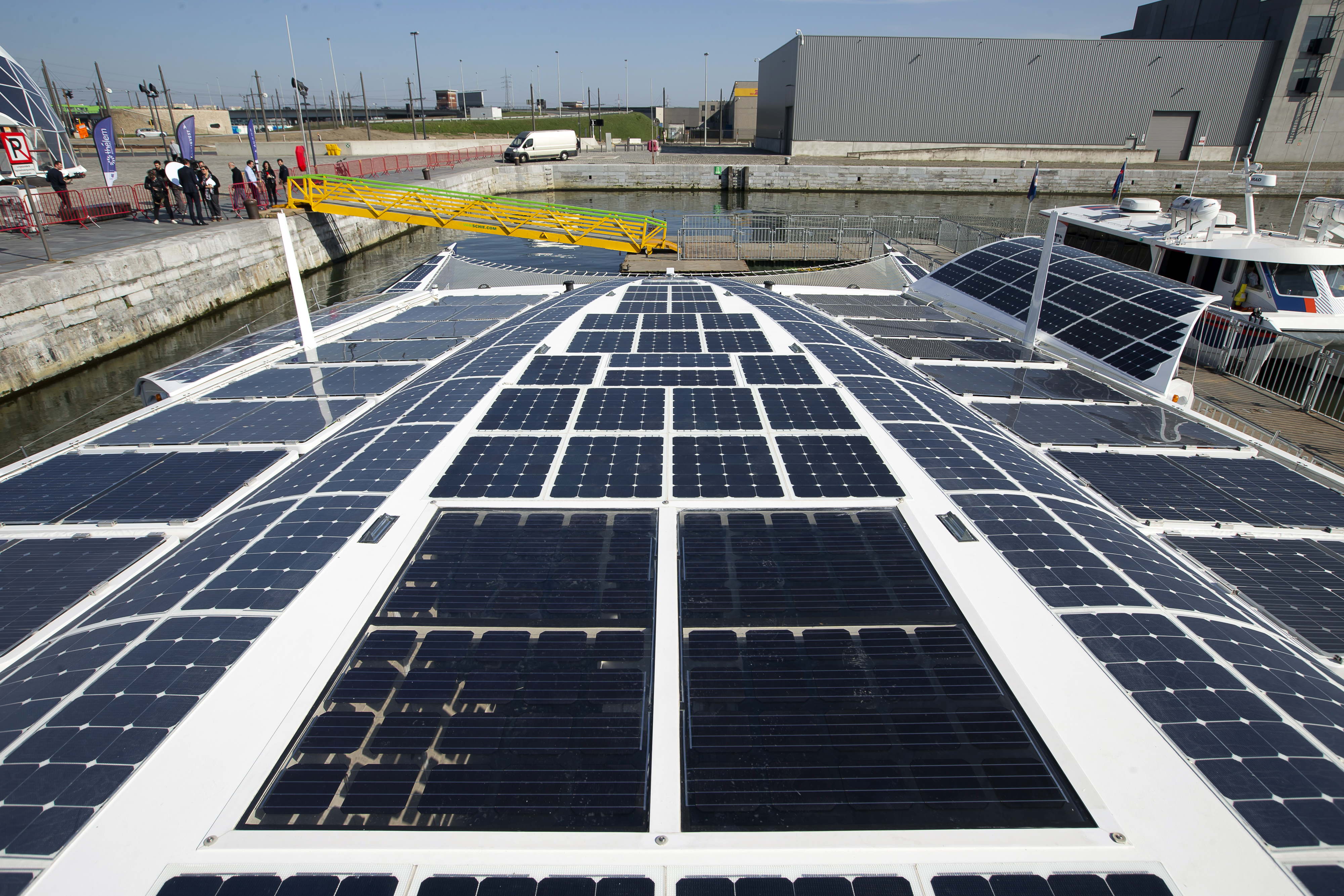 Three Belgian scientists are nominated for the European Inventor Award 2022, thanks to their pioneering work in the development of a special hydrogen solar panel. The European Patent Office (EPO) announced this on Tuesday.
Johan Martens, Tom Bosserez and Jan Rongé have been nominated in the 'Research' category. The hydrogen solar panel developed by the trio converts sunlight and water vapour into hydrogen without using precious metals.
"What is completely unique about our hydrogen panel is that it uses water vapour in the air and does not need an external water supply," Martens says. "In this way, we can absorb water, harness solar energy and produce and deliver hydrogen as a fuel with a single, independent panel."
Unlike existing water harvesting methods, which usually require large power plants, this invention can produce clean fuel anywhere. According to the inventors, twenty panels provide enough heat and energy for a modern house during a typical Belgian winter.
The invention comes after a long process that began in 2010, when Professor of Bioengineering Martens and two PhD students, Bosserez and Rongé, started developing the idea into a working technology. The team hopes to bring the hydrogen solar panel to market by 2026.
"Martens and his colleagues are developing ground-breaking technology based on solar energy and offer a solution that allows individual households to be part of the climate solutions," EPO president António Campinos says.
The winners of the European Inventor Award 2022 will be announced at a virtual ceremony on 21 June.
#FlandersNewsService
© BELGA PHOTO Kristof Van Accom - Illustration shows solar panels during a visit of the boat, the Energy Observer special catamaran, the first hydrogen vessel, aiming for the energy autonomy, with zero greenhouse gas emissions or fine particles Friday 22 March 2019, in Antwerp.