Three Belgian astronauts meet for the first time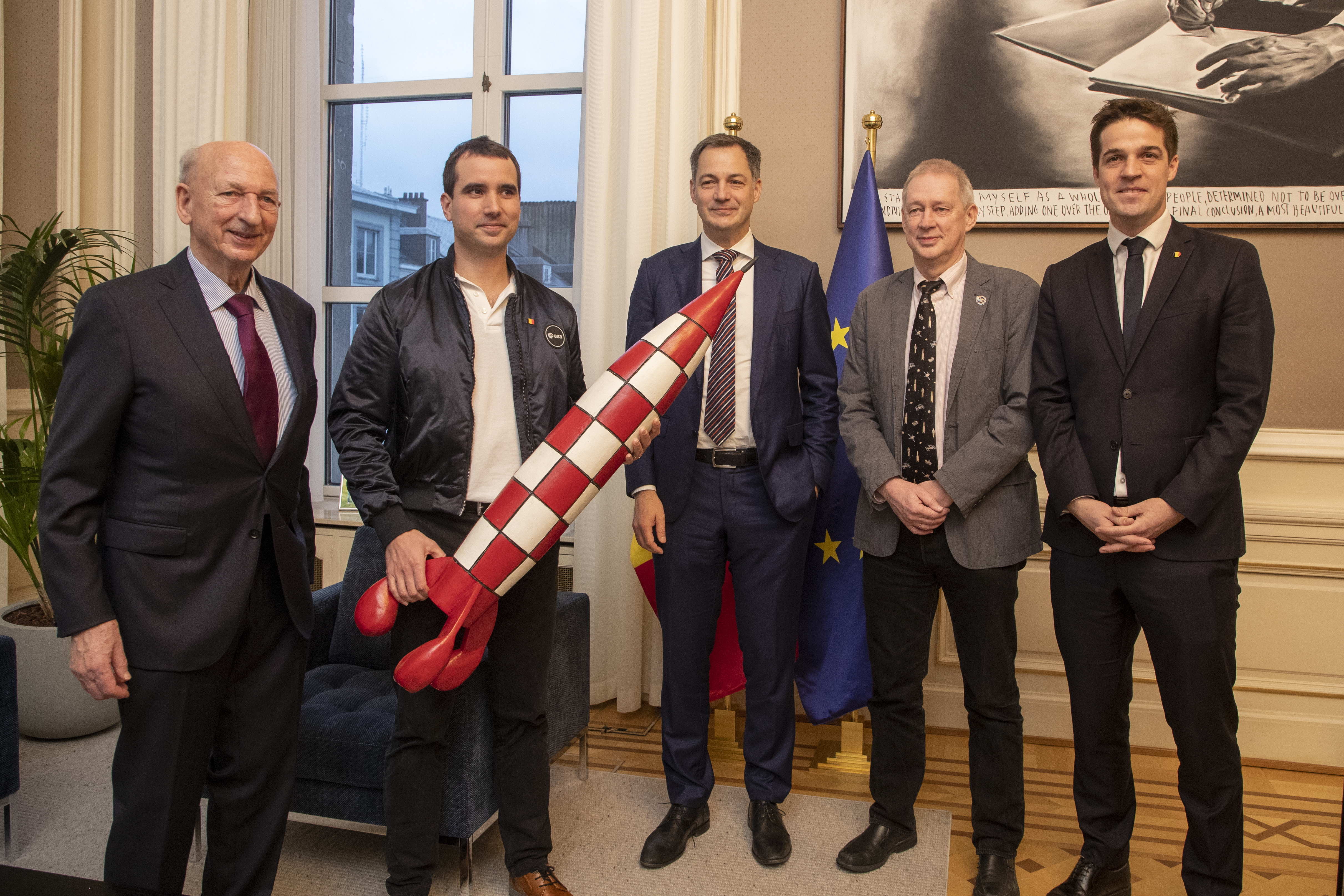 Three generations of Belgian astronauts have met for the first time this Thursday 22 December in Brussels. Belgian Prime Minister Alexander De Croo has brought together the astronauts Raphaël Liégeois, Frank De Winne and Dirk Frimout, celebrating the occasion that Liégeois has recently been selected by the European Space Agency (ESA) to be trained as an astronaut. It means that thirty years after Frimout's space journey and twenty years after De Winne's first flight, Belgium will once again have a Belgian in space.
Frimout flew aboard NASA Space Shuttle mission STS-45 as a payload specialist, making him the first Belgian in space in 1992. De Winne was the first ESA astronaut to command a space mission when he served as commander of ISS Expedition 21 in 2009 and currently serves as Head of the European Astronaut Centre of the European Space Agency in Cologne, Germany.
"I have known Frank De Winne since the selection, but it was the first time I met Dirk Frimout. It moved me to see him. He had already congratulated me by telephone, which was very thoughtful of him," said Liégeois to Belga News Agency. "I can learn a lot from him. I open my ears wide to what he and Frank De Winne have to say to me. We will see each other again," he added.
"The future looks very bright. We are on the eve of a new conquest of space, where people will go to the moon again. And it is really incredible that a Belgian will be part of that adventure," said Thomas Dermine, State Secretary for Science Policy, also present at the meeting.
The astronaut pioneer, Frimout, had nothing but praise for his youngest successor. "He is perfectly bilingual and, of course, has all the qualifications, otherwise he wouldn't be chosen from a selection of more than 22,000 candidates," said Frimout. 
Advice and training
These are busy days for Liégeois, who also visited the Belgian king Philippe on Wednesday. "It's not always easy. Your whole social life changes completely from one day to the next. Suddenly you're famous and you're asked for anything and everything and then you have to decide what to answer and what not," warned Frimout to the 34-year-old Liégeois. "You must always be careful not to be taken advantage of. They also emphasize this in training. Communication has become more important than in my time," the veteran astronaut advised.
Liégeois' astronaut training will start in Germany in April. Media training is indeed one of the many parts of basic training. "He can learn a lot from us, but he will also learn a lot himself. And we can also learn a lot from Raphaël," concluded De Winne.
(VIV)
#FlandersNewsService | Belgian astronaut Dirk Frimout, Astronaut trainee Raphael Liegeois, Prime Minister Alexander De Croo, Belgian astronaut Frank De Winne and State Secretary for scientific policy Thomas Dermine during a meeting in Brussels, 22 December 2022. ​ © BELGA PHOTO NICOLAS MAETERLINCK ​ ©BELGA VIDEO MAARTEN WEYNANTS