Thousands visit Surrealism-inspired Flowertime festival in Brussels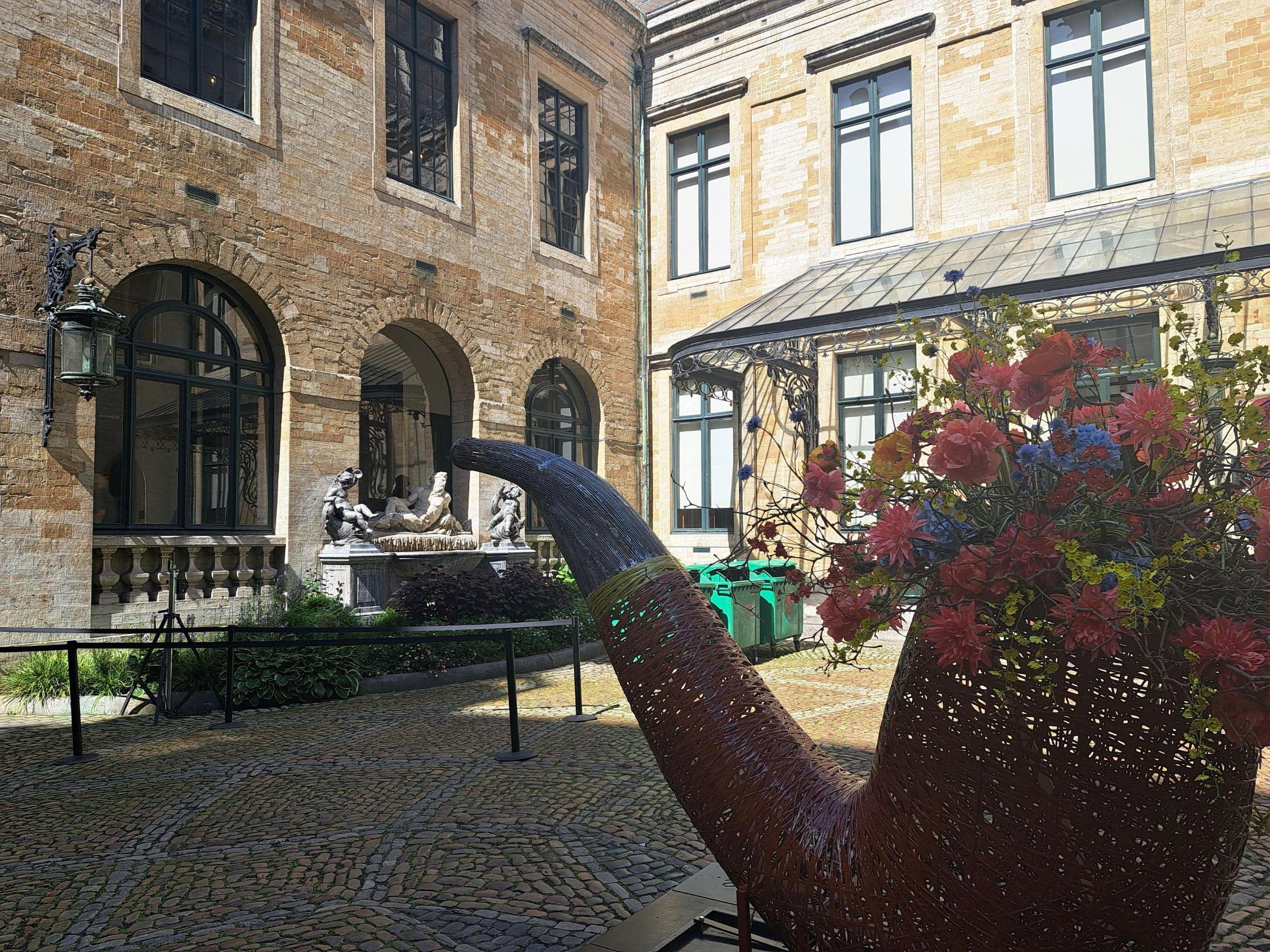 The Flowertime festival in central Brussels attracted about 18,000 visitors to the Grand Place and city hall over the long weekend. Two dozen teams of florists from around the country decorated 15 rooms in the city hall, with displays inspired by Belgium's Surrealist artists.
Visitor numbers were 10 per cent lower than the previous edition in 2019, with 80 per cent of those buying tickets coming from outside Belgium, but the organisers are pleased with the event's success. It takes place in odd-numbered years, alternating with the Flower Carpet in the Grand Place.
As well as the displays inside the city hall and the opportunity to climb the building's tower for a view over Brussels, a trail of floral artworks could be seen for free around the city centre. One of the highlights was a group of decorated wooden elephants in the centre of the Grand Place. ​ 
The displays are due to be removed on Tuesday evening, and the elephants will be returned to their permanent home at the Verbeke Foundation contemporary art collection in East Flanders. "The elephants will be brought back in a special convoy at night, when the streets of Brussels are empty," said Richard Poncin, one of the directors of the Flower Carpet organisation.
© BELGA PHOTO TIMON RAMBOER