Thousands of Afghan asylum seekers at risk of becoming homeless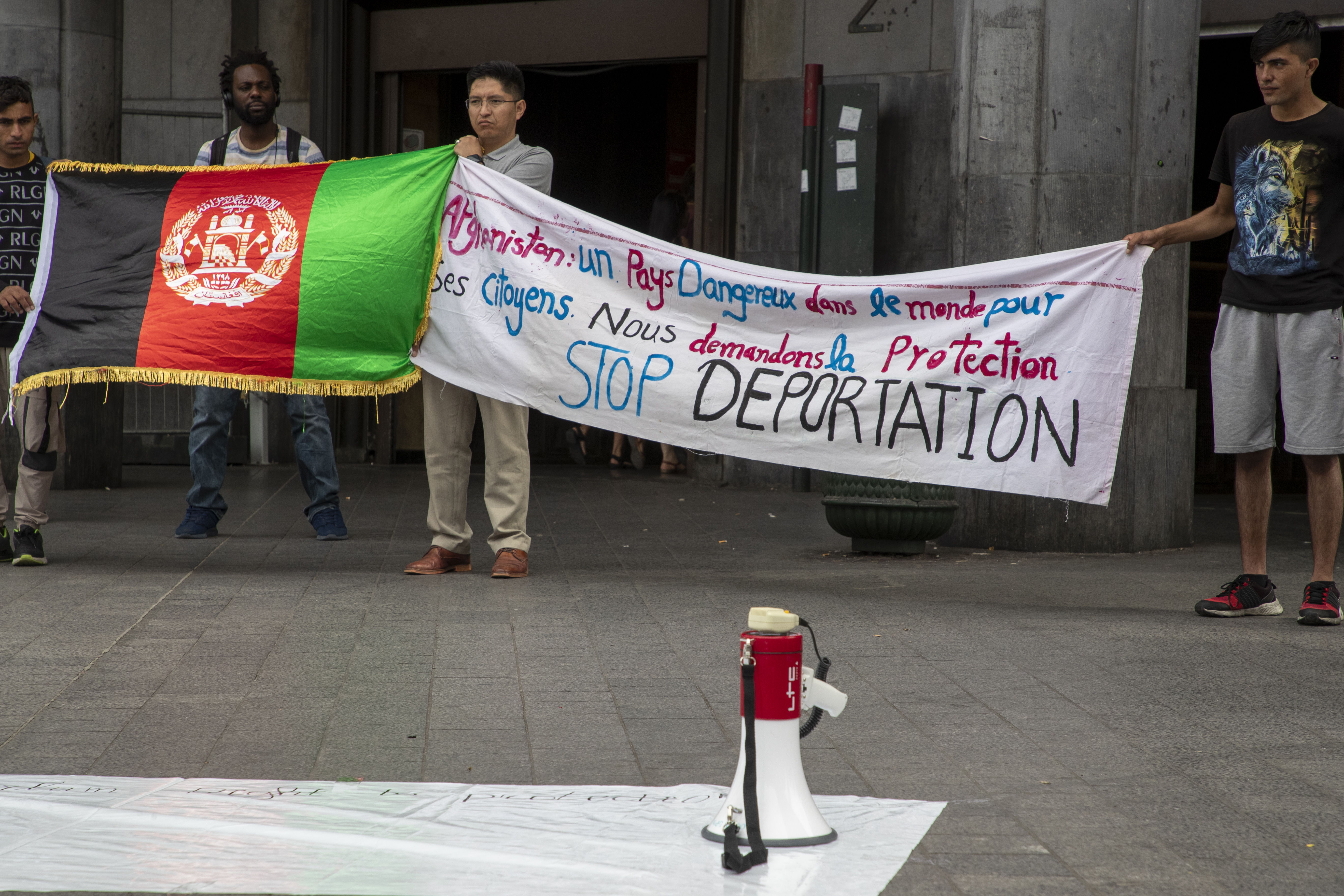 An estimated 5,000 Afghans will receive a negative response to their asylum applications in the coming months. The news medium Knack reported this on Friday. Single men, in particular, can expect bad news. However, returning to Afghanistan seems to be an impossible task.
According to migration centre Myria, almost 30 per cent of Belgium's total reception capacity, accounting for 31,000 places, is currently occupied by Afghans, amounting to about 9,000 people. Therefore, an action plan is implemented to increase the number of decisions on Afghan applications. According to Knack, the recognition rate is about 40 per cent, meaning that 60 per cent or about 5,000 people, primarily Afghan men, can expect a negative response to their asylum application.
This situation could mean that these people will end up on the streets, as the Commissioner General for Refugees and Stateless Persons, which decides on the fate of Afghan refugees, works independently and does not have the authority to issue an order to leave the territory. The Immigration Department (DVZ) does that.
"The Afghan embassy in Belgium does not even issue new passports."
According to Reshad Jalali of the NGO European Council on Refugees and Exiles (ECRE), Afghans are in "legal limbo". "We are not against allowing people to return, but right now there is a total lack of perspective to go back," he told Knack.
"The Afghan embassy in Belgium does not even issue new passports," Thomas Willekens of the NGO Refugee Council Flanders added. "An Afghan who arrived without a passport cannot get a new document to travel to Afghanistan."
"Another few thousand homeless people will be a minor disaster."
Meanwhile, homeless shelters can also do less and less for these people. "The shelters are already overloaded, especially in Brussels," said Freek Spinnewijn, director of Feantsa, the European federation of organisations for the homeless. "Another few thousand homeless people will be a minor disaster." Today, 70 per cent of Brussels' homeless population are undocumented migrants.
In any case, the goal is to get Afghans out of asylum shelters as soon as possible. And if Afghanistan is not the final destination, few other options remain. Travelling to another EU country is one possibility. Another option is to stay in Belgium illegally. Since many Afghans already live there, rejected asylum seekers will rely on family and other networks. Either way, thousands of Afghans risk becoming homeless in the coming period.
Reception crisis
Belgium has been struggling with a reception crisis for more than a year. While the competent authorities are trying to expand reception capacity, there must also be a faster outflow to avoid bitter cold and harrowing winter months for asylum seekers who are still looking for a solution. ​
On 26 October, the core cabinet decided to organise additional emergency accommodation for asylum seekers in Jabbeke in Flanders and Glons in Wallonia near Liège. This involves 1,176 places for the primary reception of asylum seekers. In addition, 1,500 additional reception places will be sought by 1 December.
(AHU)
Illustration shows a gathering of Afghan refugees and organisations at Brussels central station, as Taliban are in power for one year and it is also forty years of war and occupation, Sunday 21 August 2022 in Brussels. © BELGA PHOTO NICOLAS MAETERLINCK