The Westsluis at Terneuzen lock complex reopened after a collision between two ships
The Westsluis in Terneuzen has been reopened again after an abrupt closure caused by a collision between two ships on Wednesday evening.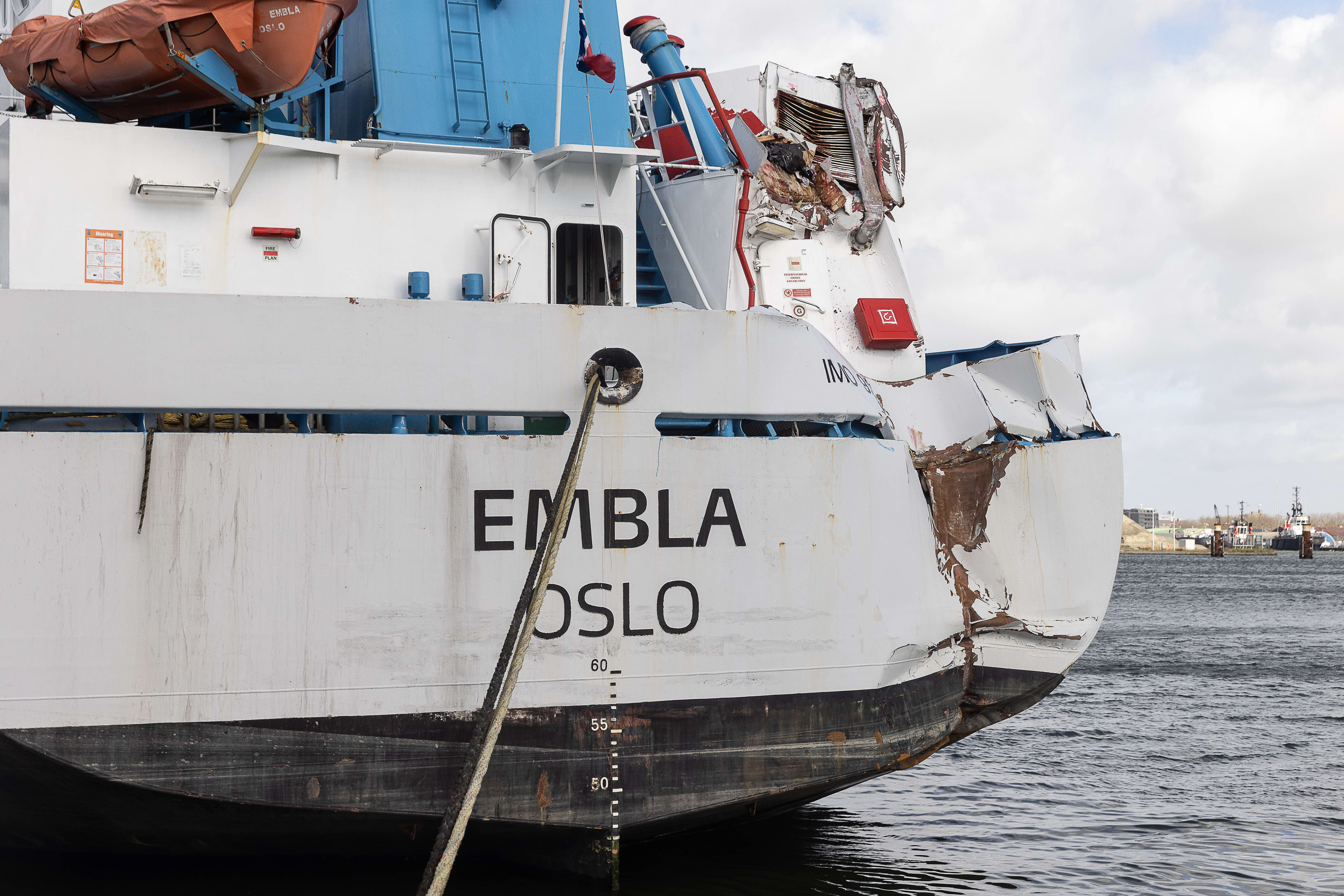 The 153 meters long Embla was hit by the 82 meters long Bothniaborg and managed to damage the lock gate in the port of Ghent. As a result, the Westsluis, which connects the harbor with the Scheldt, was temporarily out of use, causing 12 ships to be stuck.
A team from the Dutch agency Rijkswaterstaat came in to examine the damaged lock. Traffic was able to pass again at 1 p.m. The Dutch agency clearly indicated considerable damage to the southern door of the Westsluis. According to their expertise, the full repair of the lock will take a longer time, but it can be done without hindering the shipping. In the meantime, the lock will remain operational thanks to other lock doors.
It is not yet clear how much the repair work will cost, but it involves significant damage that will be recovered from the responsible party by insurance companies. Further investigation will be conducted to determine the exact cause of the collision.
(AS)
The damaged ship Embla at the Westsluis at the Terneuzen lock complex, on the Western Scheldt river Ⓒ BELGA PHOTO JAMES ARTHUR GEKIERE