The Smurfs to take part in Brussels Water Days as UN ambassadors
10 March 2023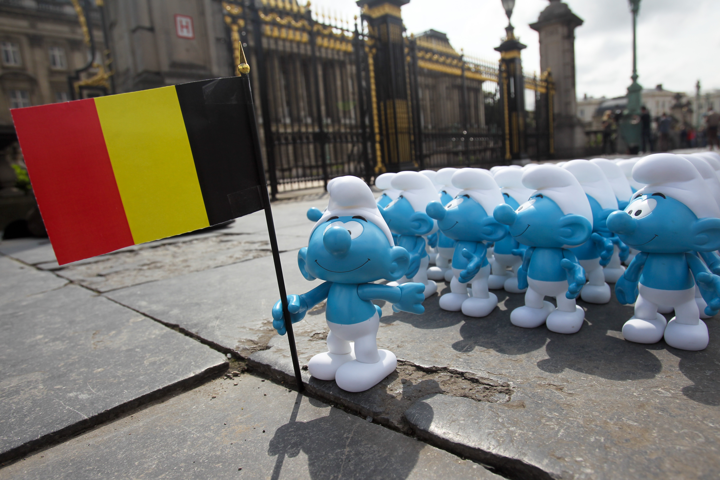 The special guests of the Brussels Water Days seventh edition will be The Smurfs, ​ under their capacity as UN ambassadors. The iconic Belgian comic book characters are ambassadors for the 17 United Nations Sustainable Development Goals, which include the protection of oceans, beaches and aquatic life. Brussels Environment agency announced that more than 60 activities will be organised in the Belgian capital from 19 to 26 March.
The operation set up by Brussels Environment agency and Coordination Senne (responsible Senne basin working group) aims to raise awareness among Brussels residents of the place of water in their city.
On the sidelines of this event, the Smurfs and the Brussels Water Association (Aquabru) will carry the "Here the sea begins" campaign, in collaboration with the 19 Brussels municipalities.
Signs will be installed next to the Brussels Region's sewers to remind people of the link between sewers and the sea, as well as the importance of not throwing waste on land.
Various activities will be organised in the capital on the occasion of these Water Days. The municipality of Forest will be organising a treasure hunt on the theme of Peyo's little characters, during which participants will have to answer questions and pass tests related to water pollution.
Other events to note include the exceptional opening of the Flagey underground storm basin in Ixelles and the Val Duchesse estate in Auderghem, which are usually closed to the public, a symposium on open-air bathing in the city at Tour & Taxis, and the free opening of the Sewer Museum.
(VIV)
Smurfs with a Belgian flag in front of the royal palace in Brussels, 3 July 2013 © BELGA PHOTO (VIRGINIE LEFOU)