Cycle race series launched for riders with intellectual disabilities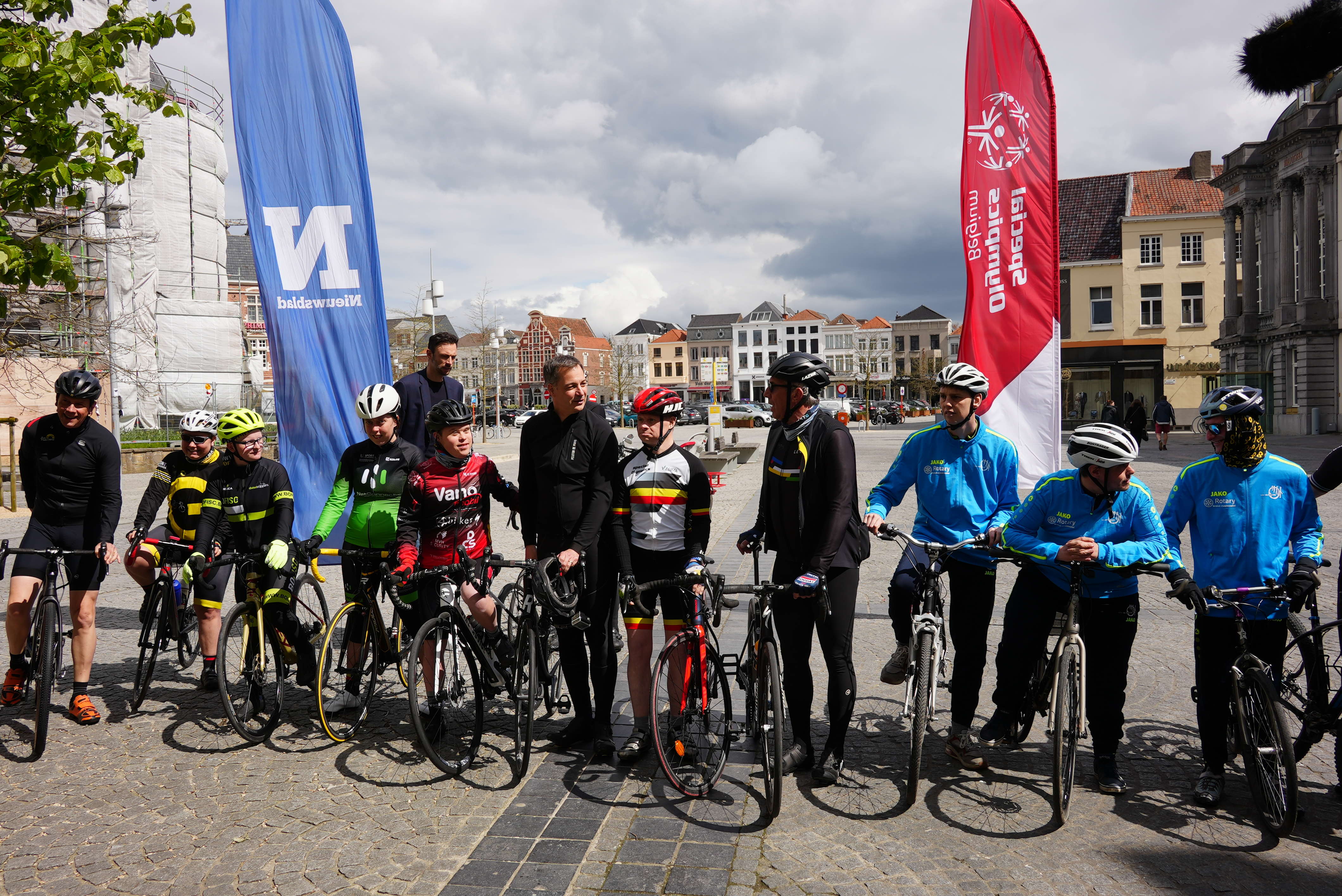 A high-profile series of cycle races for people with an intellectual disability will take place this year. Made up of seven well-known circuits, the Nieuwsblad Cycling Series aims to integrate competitions for people with intellectual disabilities into existing races.
The programme was presented on Tuesday at the Tour of Flanders Centre in Oudenaarde, West Flanders, with a number of Special Olympians attending alongside prime minister Alexander De Croo.
While the Special Olympics provide opportunities to athletes with disabilities, competitions are usually separate from mainstream events and have much less visibility. The Special Olympics is working with two prominent Flemish sports organisations, Flanders Classics and Golazo, to give minority riders more opportunities and increase the visibility of people with a mental disability.
"Whoever wants to participate will be able to," Harry Demey of Special Olympics Belgium told Het Nieuwsblad. "We don't exclude anyone. Participating is more important than winning. They will be able to do a short course on the route that the pros ride. For the Six Days of Ghent, they will contest a time trial and ride two laps in the field on a shortened course. And always on the same days as the 'real' races."
In the first phase, the Nieuwsblad Cycling Series will have seven events. The competition kicks off on 29 May with the Tour of Limburg, followed by the Baloise Belgium Tour (18 June), the Tour of Leuven (15 August), the Benelux Tour (26 August), the Lotto Six Days Flanders-Ghent (17 November), the Druivencross Overijse (November) and the final race of the season, the Exact Cross Mol on 22 December.
The organisations are looking at how to make even more well-known races such as the Tour of Flanders accessible to people with intellectual disabilities. ​ ​
#FlandersNewsService | Alexander De Croo with cyclists at the launch of the Nieuwsblad Cycling Series © BELGA PHOTO JONAS D'HOLLANDER