"The free world will never surrender", says Belgian PM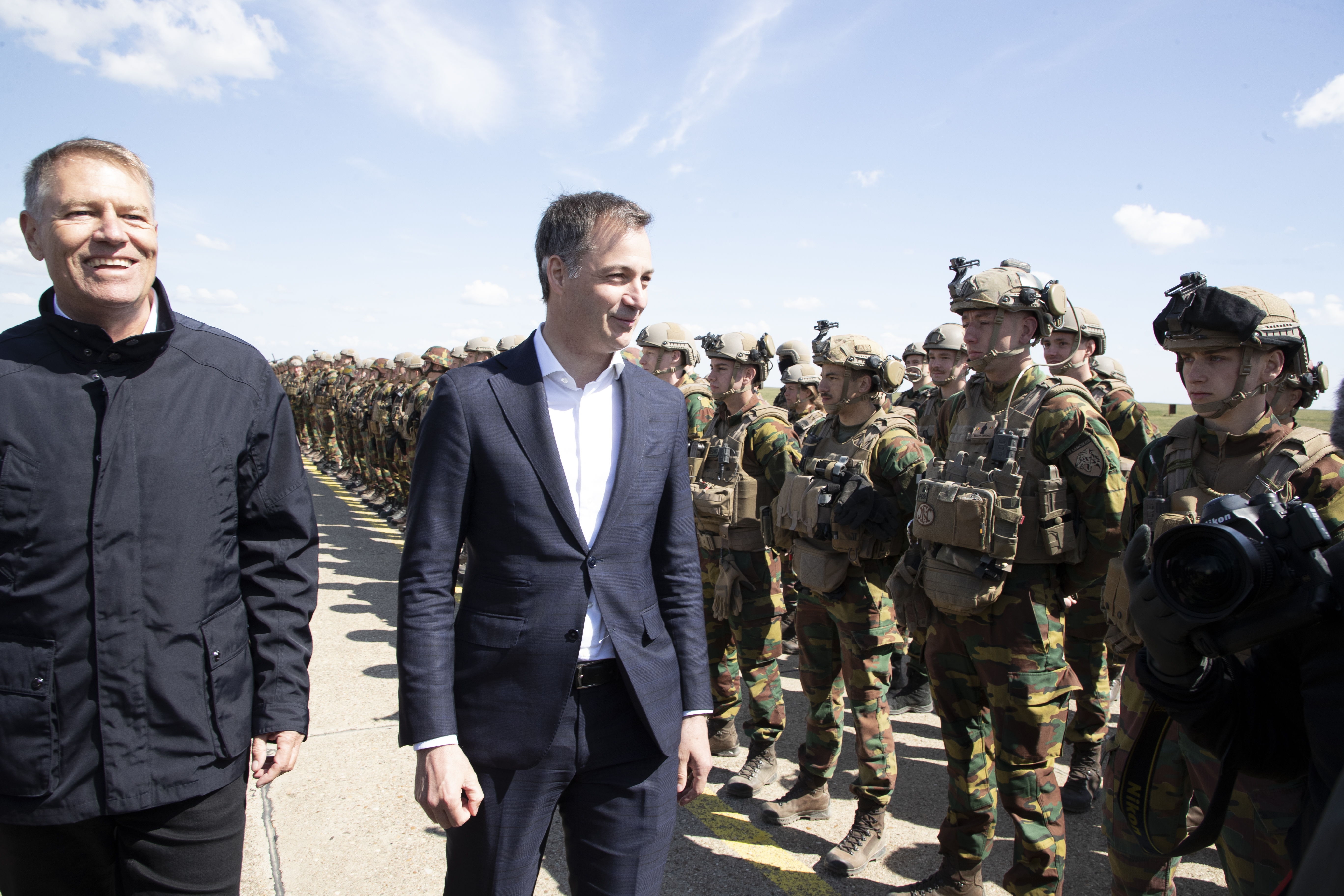 "We are defending our freedom and our democracy. The free world will never surrender," stated Belgian Prime Minister Alexander De Croo during his three-day long visit to Eastern Europe. De Croo spoke to a mix of Belgian, European and American soldiers stationed at the military base in Constanta, Romania. 
Since the Russian invasion of Ukraine, NATO member states have increased their military deployment in Eastern Europe. The deployment of four Belgian F-16s was extended and expanded, while 300 Belgian soldiers were sent to Romania as part of a European battalion under French command. A total brigade of around 3,000 foreign soldiers is based at the Mihail Kogalniceanu military base in Constanta, on the Black Sea.
For Prime Minister De Croo, the Russian invasion is the second turning point in Europe since the fall of the Iron Curtain. It targets the fundamental values of the European Union and NATO: freedom, democracy, the rule of law and human rights.
The activation of the NATO Rapid Reaction Force is a first since its creation, the Prime Minister noted, and it shows that the alliance is "more united and determined than ever before". "Putin thought he could take control of Ukraine and undermine the foundations of NATO; what a mistake," said De Croo.
He assured that political, military and humanitarian support to Ukraine will continue. Like the Romanian Prime Minister Klaus Iohannis before him, De Croo did bring up the defensive nature of the support. "NATO is and will remain a defensive alliance. We have never sought an escalation and never will." 
The Prime Minister shared a meal with the Belgian soldiers. He then travelled on to Moldova, the last stop on his visit to the region.
(TOM)
Belgian Prime Minister Alexander De Croo, pictured with Romanian Prime Minister Klaus Iohannis, visits Belgian troops stationed at the Mihail Kogalniceanu military base in Constanta, Romania - © BELGA PHOTO NICOLAS MAETERLINCK