Terror suspect charged with the killing of 8 people in NYC still devoted to ISIS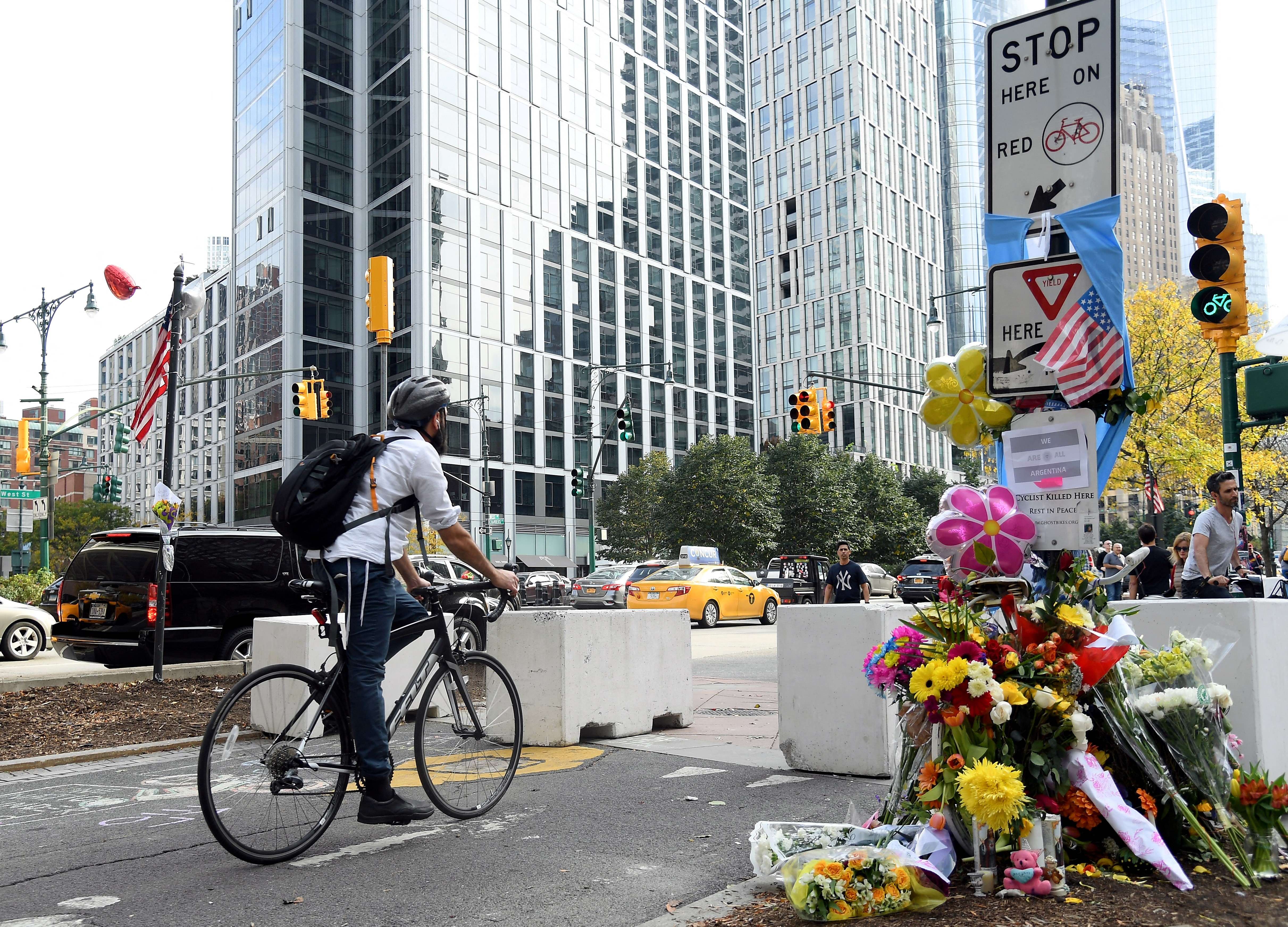 On Monday, the trial of Sayfullo Saipov started in New York. In 2017, the man drove his pick-up truck into Manhattan, killing eight people, including Belgian Ann-Laure Decadt. Saipov, a radicalised IS sympathiser from New Jersey, still believes he had a religious obligation to carry out the attack. He risks a life sentence or the death penalty.
On 31 October 2017, in the afternoon, Saipov drove a rented Ford Super Duty pick-up truck into cyclists and pedestrians on West Street in Manhattan. He then drove into a school bus, got out and shouted 'Allahu akbar'. Next, the ISIS sympathiser drew two weapons: an air rifle and a paintball gun.
A police officer shot Saipov in the abdomen, after which he was arrested. Officers found an IS flag in his pick-up truck and a handwritten statement in which he swore allegiance to the terror group.
Victims
Ann-Laure Decadt, a 31-year-old Belgian mother of two, was one of the victims that day. She was on holiday in New York with her mother and two sisters. Two other Belgians were seriously injured, one of whom had to have two limbs amputated. Furthermore, two Americans and five Argentine tourists were killed that afternoon.
Saipov was hoping for more casualties on 31 October 2017. Nevertheless, he was elated by his act. Even five years later, Saipov is still convinced that he had a religious obligation to carry out the attack. His lawyer said so on Monday in the opening statement of his terrorism case.
"He still believes the ISIS messaging, and he still believes it was God's will that he do what he did"
"And as we sit here today, he still believes that. He still believes the ISIS messaging, and he still believes it was God's will that he do what he did," ​ said David Patton, Saipov's attorney. Saipov became radicalised by watching ISIS videos online.
Although the trial was scheduled for early 2019, the New York court is only now considering the case. Saipov is charged with eight counts of murder and 12 counts of attempted murder. He is also accused of terrorism and vandalising a vehicle.
Initially, Saipov wanted to plead guilty to all charges, in exchange for life in prison. However, US prosecutors want the death penalty. Although it has been abolished in New York state, the death penalty is still possible at the federal level for acts of terrorism. Therefore, Saipov pleads not guilty to all charges, hoping to avoid the death penalty. ​
This trial is the first federal death penalty case to proceed under President Joe Biden - who had promised to abolish the death penalty at the federal level.
In this file photo taken on November 3, 2017 a bicyclist rides past cement barricades, which were placed along the West Side Highway bike path in New York. Sayfullo Saipov, 29, went on trial in New York on a raft of terrorism and murder charges on January 9, 2023 for the killing of eight people in a truck rampage over five years ago. Saipov allegedly drove a rented vehicle down a mile-long stretch of bike path in Manhattan as children and their parents prepared to celebrate Halloween on October 31, 2017.
© Angela Weiss / AFP