Teacher killed in France school stabbing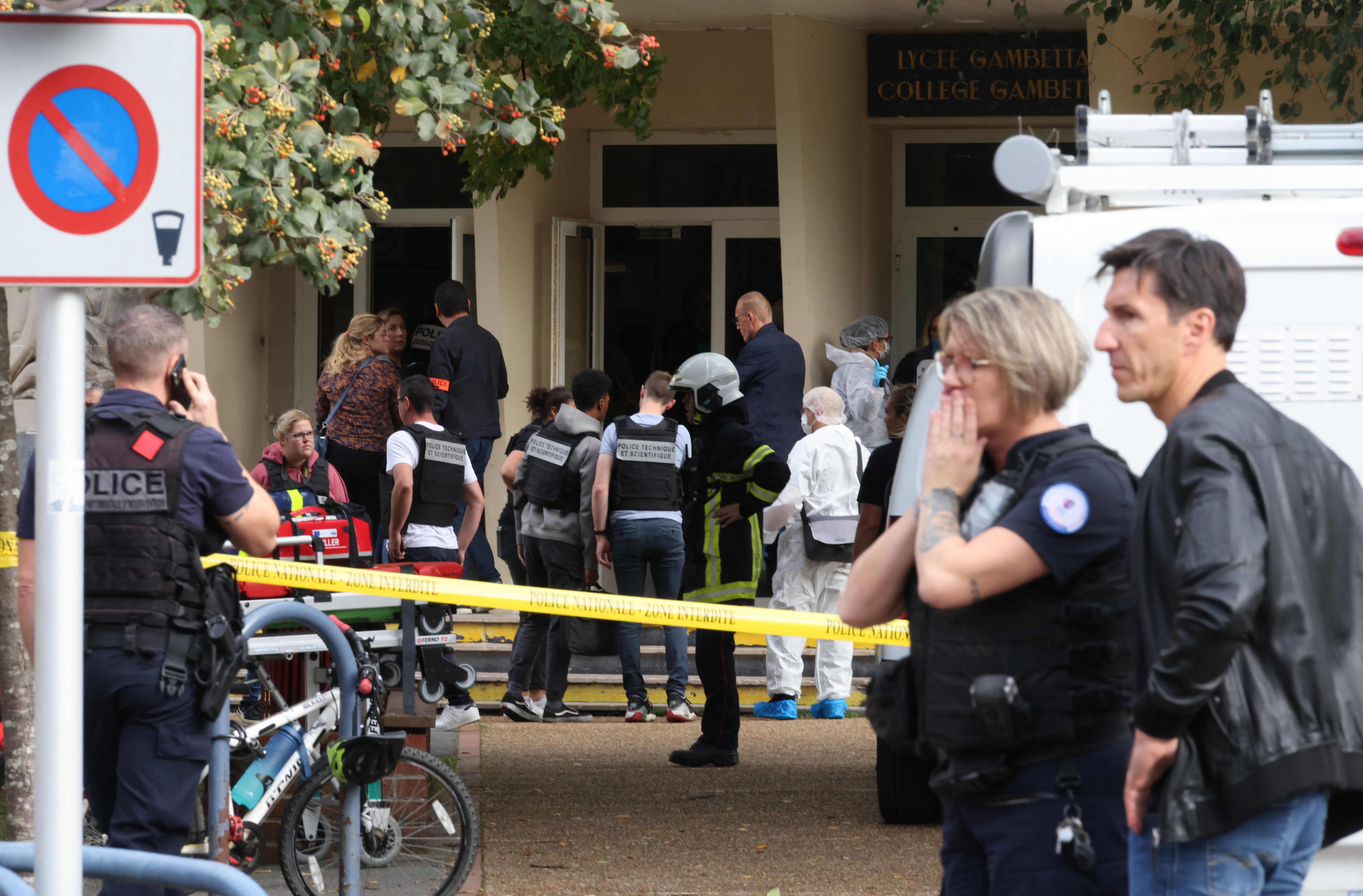 A 20-year-old man fatally stabbed a teacher in the northern French city of Arras on Friday. President Emmanuel Macron described the attack as "barbaric Islamic terrorism".
Two other people were seriously injured and are fighting for their lives, Macron said after visiting the school. "The teacher who was killed stepped in and undoubtedly saved many lives himself," he said.
"Once again, a school has been struck by the barbarity of Islamic terrorism," Macron said, adding that police also foiled an attack elsewhere in France on Friday.
Security risk watchlist
The suspect, who has been arrested, was a former student at the Lycee Gambetta high school where the attack took place, a police source told Reuters.
Police could not confirm local media reports that Friday's attacker shouted "Allahu Akbar", but the attacker was on a government watchlist of people known to be a potential security risk, Reuters reports.
The incident comes almost three years after the murder of Samuel Paty, a 47-year-old teacher who was decapitated near his secondary school in Yvelines (Île-de-France) on 16 October 2020.
History teacher
Videos circulating on social networks showed a young man holding a weapon and fighting with several adults in the schoolyard before heading for the school gate.
A philosophy teacher who witnessed the attack, Martin Dousseau, described the panic as students were confronted by the armed man. 
"He attacked a member of staff in the canteen. I tried to come down to intervene, but he turned towards me, chased me and asked me if I was a history-geography teacher," Dousseau said.
"I got the impression that he was looking for a history teacher," he said. "We barricaded ourselves in, then the police arrived and immobilised him."
© Denis CHARLET / AFP